STOP's Take the Stage series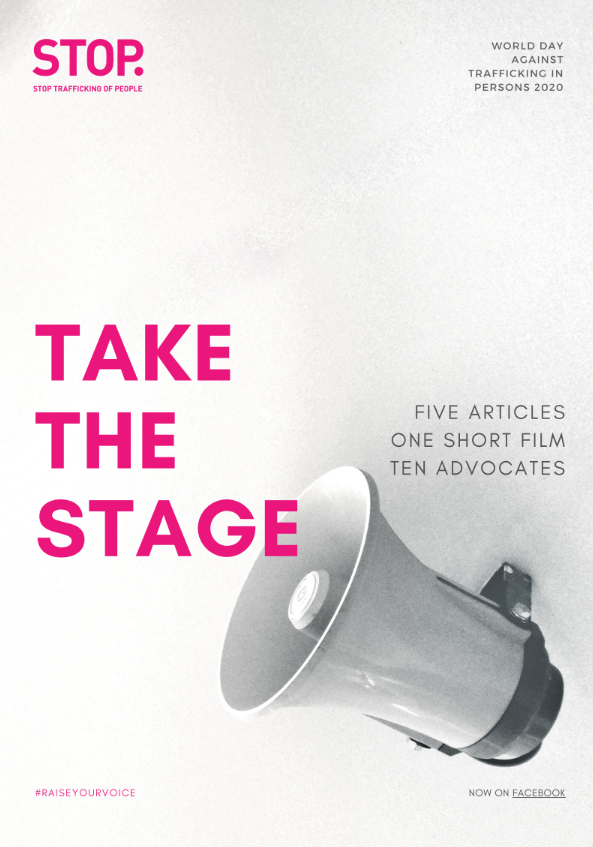 As global citizens, each of us shoulder the duty to ponder, discuss and protect human rights; to give voice to the voiceless; and to care for the wellbeing of the vulnerable. STOP firmly believes that the key to putting a stop to Hong Kong's "hidden epidemic" of human trafficking, is by listening with humility to the diverse voices in our community, and by encouraging people of all ages and backgrounds to actively engage in discussion about these issues. 
In preparation for World Day Against Trafficking in Persons this year, STOP invited a group of our volunteers and Jacqueline (Research and Policy Officer of STOP) to 'take the stage' and share with us their thoughts & knowledge about human trafficking through a series of articles and a short film (Cantonese).