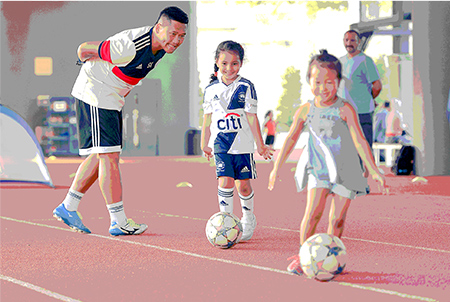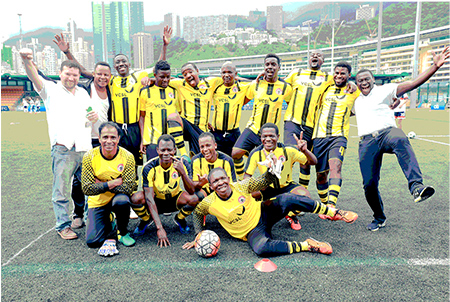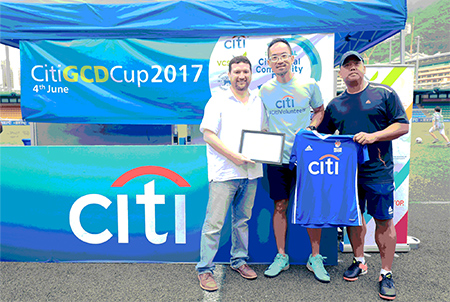 ELEVATE YOUR COMPANY'S IMPACT
We all understand the value of global corporate citizenship, especially living in Asia's World City. Companies who give back are trusted and valued because they model healthy citizenship to a world desperate for goodwill and social impact.
Some examples:
Donate part of corporate profits: ICAP raised hundreds of thousands of dollars by donating one day of their profits to us, out of the handful of recipients in 2018.
Employee donation matching: Macquaire, Credit Suisse, Goldman Sachs and the Economist Group match staff donations and fundraising.
Donate company products: Polygroup donated their leading product- synthetic pine Christmas trees with LED light, for us to resell.
Corproate volunteering: Goldman Sachs' community teamwork event hosted at our centre, cooking and exchanging stories with our community members.
Form a team: football is a big part of asylum seekers' culture. Macquarie and Citi hosted a football tournament, playing with our community members.
Donation box: Pacific Coffee Company placed a donation box at 100+ of their retail outlets.
SCHOOL
Some examples:
Talent shows: Hong Kong Academy and ISTA Academy produced a play based on our refugee's story and followed up with a talent show in the following year. They raised HKD 53,000 through ticket sales, food and beverage sales. Learn more.
Fundraiser: Hong Kong International School raised HKD 2,500 through a thrift shop initiative.
Awareness day: YMCA Christian College raised HKD 6,700 through the Adopt a Charity initiative.
Creative, Activity and Service: Renaissance College raised HKD 2,390 through their Creative, Activity and Service week selling bracelets made by our ladies group.
BECOME A PARTNER
To become a partner, simply send a message to our team and someone will get back to you within one week. Or you may email info@branchesofhope.org.hk with the subject line 'Branches of Hope Partner'



CURRENT AND PAST PARTNERS