Standard Chartered Hong Kong Marathon Charity Programme 2024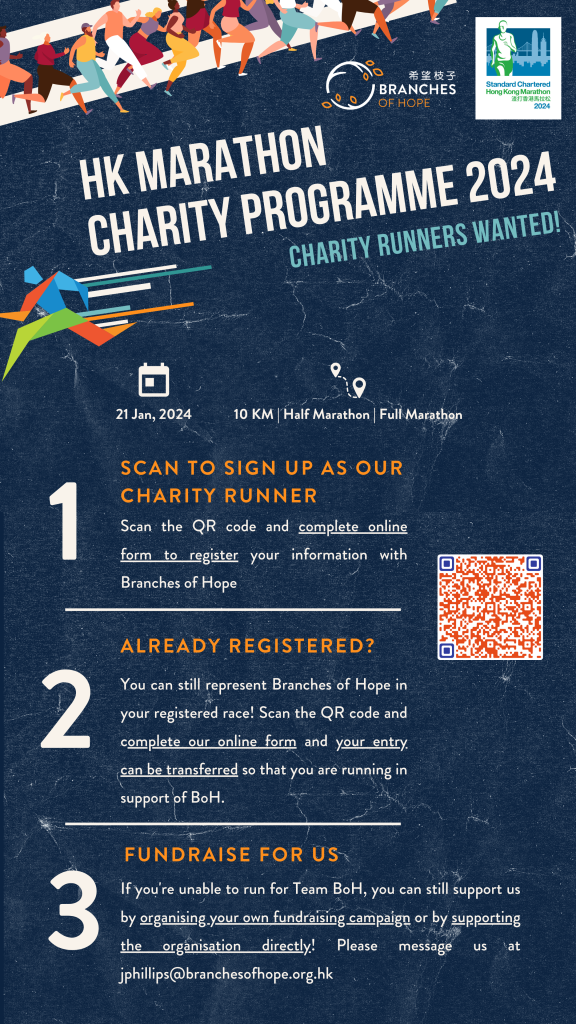 Branches of Hope has been selected as part of Standard Chartered Hong Kong Marathon Charity Programme 2024!
We have 35 spaces for various distances (10km, half marathon, and full marathon) and we're looking for runners to join the Branches of Hope Team!
How to get involved:
1️⃣ If you don't have a space from the public ballot, register your interest by completing our online registration form here before 14 December 2023.

2️⃣ If you have already registered with the Standard Chartered Hong Kong Marathon 2024, you can still represent Branches of Hope in your registered race! Click Here to complete our online form and your entry can be transferred so that you are running in support of BoH.
3️⃣ If you're unable to run for Team BoH, you can still support us by organising your own fundraising campaign or by supporting the organisation directly! Please message us at jphillips@branchesofhope.org.hk

Join the Branches of Hope team by registering as a runner! All proceeds raised go towards the work of the organization in support of survivors of human trafficking, as well as Hong Kong's refugee and asylum seeker community! We can't wait to create an amazing team atmosphere with pre and post-race events and activities!
Don't STOP, let's run this ROAD together!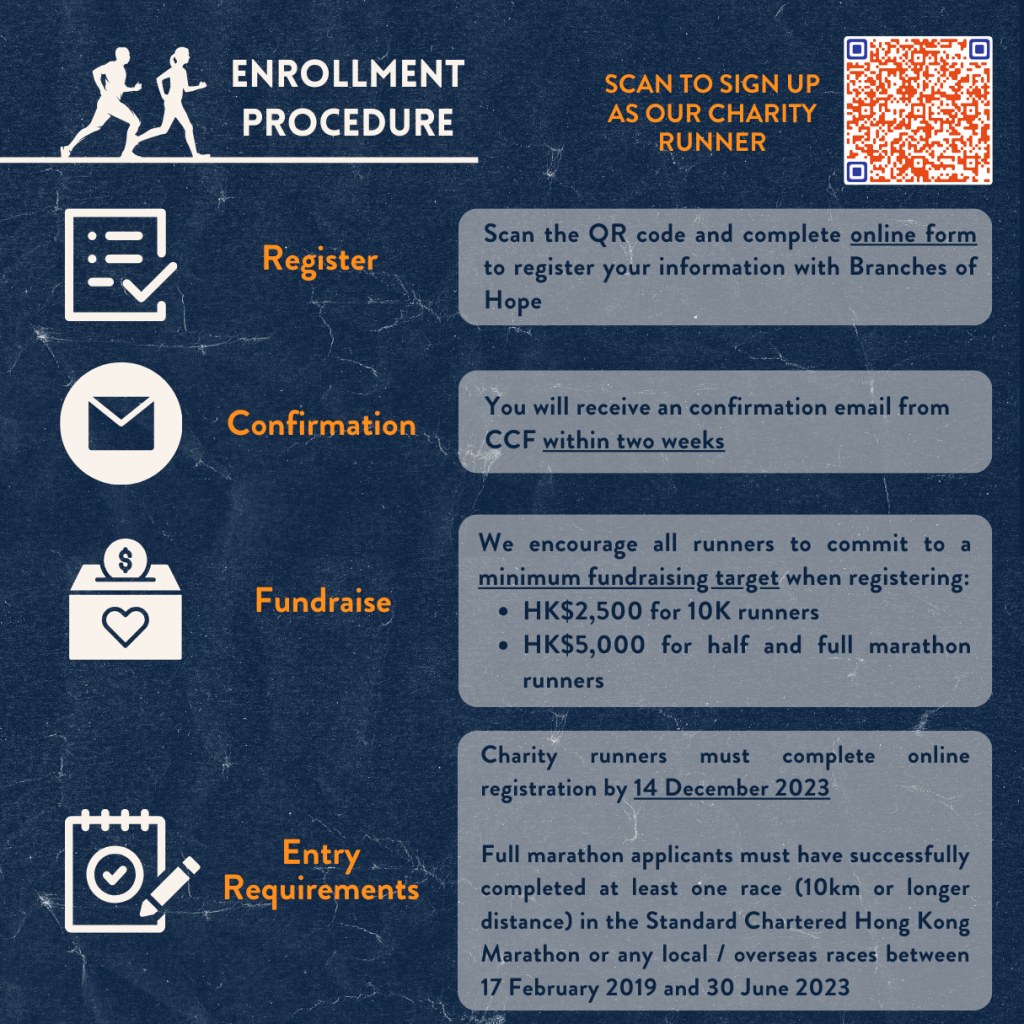 ---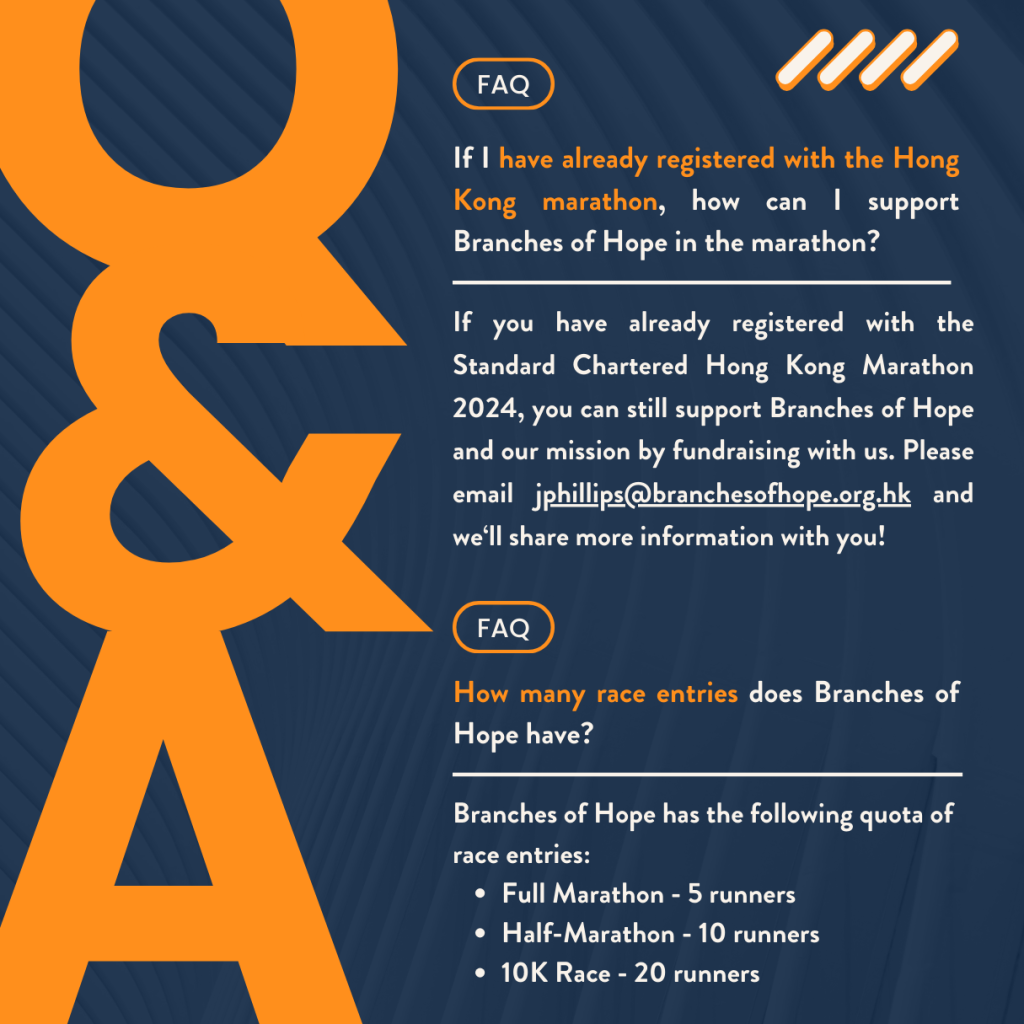 ---
Learn more about the Standard Chartered Hong Kong Marathon Charity Programme 2024:
Marathon Charity Programme – Standard Chartered Hong Kong Marathon (hkmarathon.com)