STOP ENEWS : SEPTEMBER 2021


THIS MONTHLY NEWSLETTER IS BROUGHT TO YOU BY STOP TRAFFICKING OF PEOPLE (STOP), PROVIDING YOU WITH THE MOST UP-TO-DATE NEWS, EVENTS AND RESOURCES RELATED TO HUMAN TRAFFICKING. FOR DAILY UPDATES, VISIT OUR FACEBOOK PAGE.


HIGHLIGHT OF THE MONTH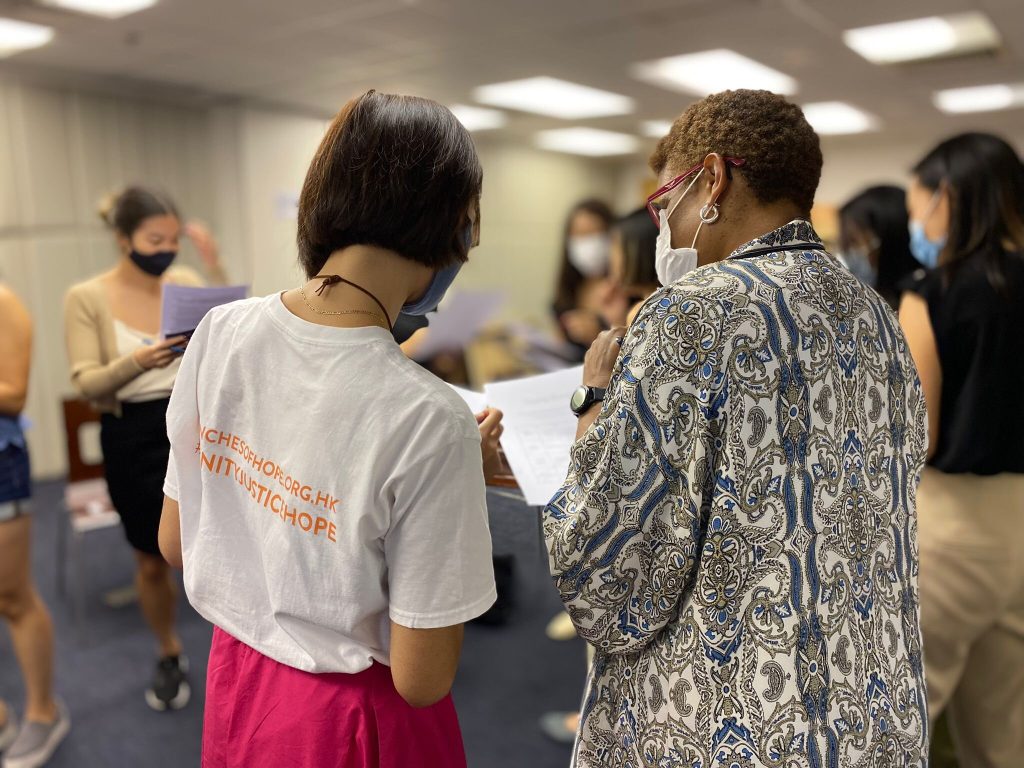 Latest Happenings

September went by in a blink of an eye. We have had yet another incredible month meeting passionate volunteers at our Info Session and eager students of Island School to share about our anti-human trafficking work in Hong Kong and the concerning global trend of cybersex trafficking.

STOP also had the honor of hosting our first ever Charity Bazaar Booth on 18 September, selling earrings and hair accessories hand-made by survivors, as well as our signature Cards Against Trafficking flashcards. 100% of donations go to our Social Assistance Programme. We want to thank every one of you who swung by to support and encourage us on the day.

We closed out the month with a lovely Sri Lankan lunch gathering with our clients. Nothing beats an afternoon packed full of flavour, laughter and companionship.


October Preview

We have so many great things coming soon.

STOP is hosting a Legal Workshop series on 10, 17, 24, 31 October (Sun) for migrant domestic workers in Hong Kong. Participants who attend all four sessions will receive a certificate. Please see the poster for more details and spread the word to those who might be interested. We look forward to seeing you there!

+ Register here – Legal Workshop for MDW
If you wish to volunteer with STOP, please join our October trainings for Outreach and/or Sex-Ed Ambassador. Click on the links below for more details and to sign up!

+ Register here – STOP Outreach Training
+ Register here – STOP Sex Ed Ambassador Training


---


HONG KONG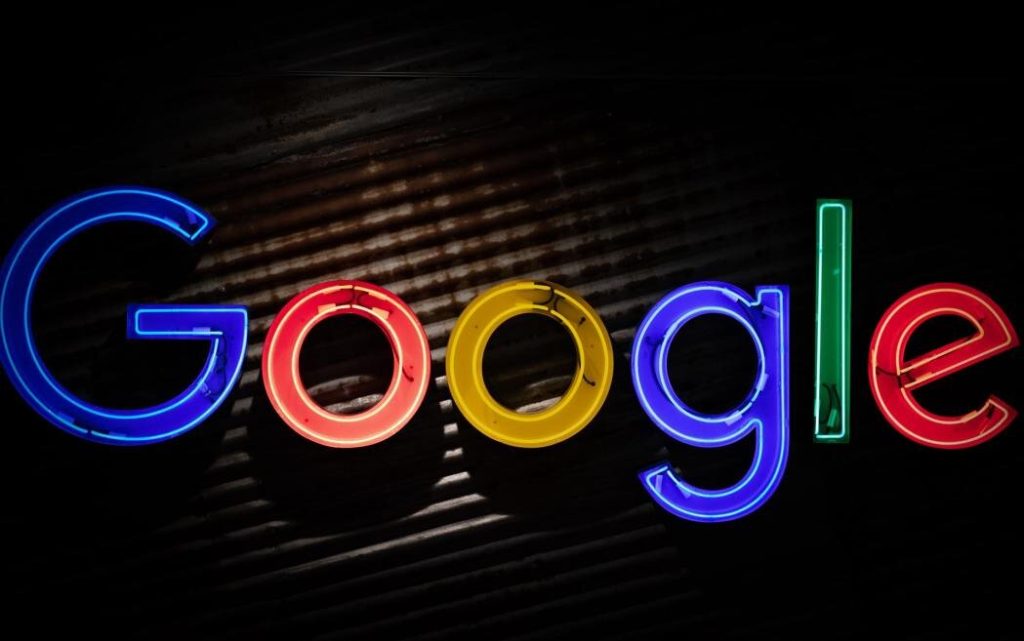 Google handed user data to Hong Kong authorities despite pledge after security law was enacted

Date: 11 September 2021 | Source: Hong Kong Free Press

Google has provided user data to the Hong Kong government in response to three requests made between July and December last year. One of the requests it complied with was an emergency disclosure request involving a credible threat to life. The remaining two involved human trafficking – it said the two requests were unrelated to national security and were supported by search warrants signed by a magistrate as part of an investigation.

Access the article here.


---


ASIA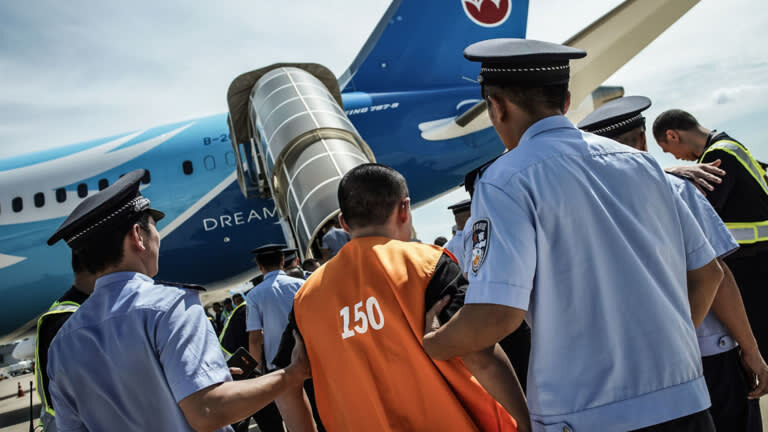 Cyber slavery: inside Cambodia's online scam gangs

Date: 1 September 2021 | Source: Human Rights Watch

"Dad, I'm in Cambodia, I'm not inside of China," says the young man, through tears, his voice breaking and blood streaming from his nose. "I beg you, please send money." The ransom video, which was sent to the victim's parents, was one of several shown to Nikkei Asia by Li*, a person who helps rescue human trafficking victims in Cambodia. The videos provide a window into the dark world run by transnational criminal networks able to smuggle people from China, through Vietnam and into Cambodia and Myanmar.

Access the article here.


North Korea controls youth through 'hard labor'

Date: 2 September 2021 | Source: Human Rights Watch

North Korea's economy has taken a hit as the country's borders remain sealed during the Covid-19 pandemic. North Korean leader Kim Jong Un expressed appreciation to the country's youth for "volunteering" to do hard labor to compensate for "lagging behind" or to cleanse "cultural infiltration."

These so-called "volunteer" mobilizations of people to work in mines, farms, or construction sites involve backbreaking labor under extremely harsh and dangerous conditions for long periods of time with little or no pay. The North Korean government may say these are all "volunteer" projects, but the reality is very few people can turn down the request.

Access the article here.


Her daughter was kidnapped by traffickers. So she trafficked herself.

Date: 17 September 2021 | Source: Vice

Asiya willingly trafficked herself into India so that she could rescue her teenage daughter Marium, who had fallen victim to a cross-border trafficking ring. The mother of four recounted her extraordinary journey from her home in a slum outside Bangladesh's capital Dhaka to VICE World News. "I did it not just for my eldest daughter. It was for many others, too," she said.

Access the article here.
Learn more: Global Modern Slavery Directory – Connecting victims and survivors to support and services around the world


---


GLOBAL
Apple delays controversial child protection features after privacy outcry

Date: 3 September 2021 | Source: The Verge

Apple is delaying its child protection features announced last month, including a controversial feature that would scan users' photos for child sexual abuse material (CSAM), following intense criticism that the changes could diminish user privacy. The changes had been scheduled to roll out later this year.

Access the article here.


Rights group files complaint against German retailers over Chinese textiles

Date: 7 September 2021 | Source: Reuters

The Berlin-based European Centre for Constitutional and Human Rights (ECCHR) accuses Lidl, Hugo Boss (BOSSn.DE) and other retailers of abetting and profiting directly or indirectly from forced labour in Xinjiang's cotton industry, according to the 96-page complaint received by prosecutors in the Karlsruhe federal court. "It is high time that those responsible in the companies are held accountable if suspicions of forced labour are confirmed."

Access the article here.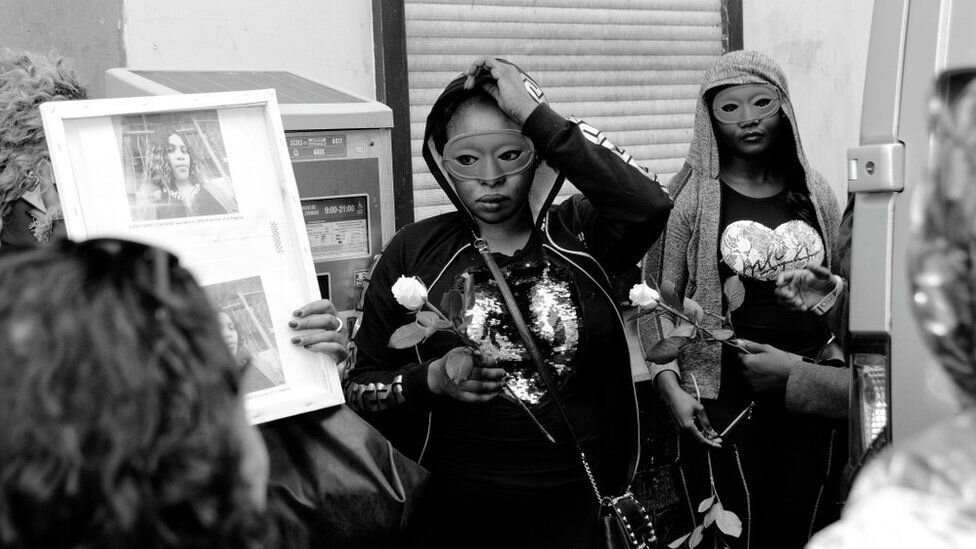 Brussels to name street after murdered sex worker Eunice Osayande

Date: 16 September 2021 | Source: BBC News

The city council said the street will be bear the name of Eunice Osayande, who was stabbed to death by one of her customers in June 2018. Drawn by the promise of work and a brighter future in Europe, Ms Osayande came to the Belgian capital in 2016. She believed the men who invited her there were acting agents who were going to make her a film star. In reality, they were human traffickers…

Access the article here.


---


RESOURCES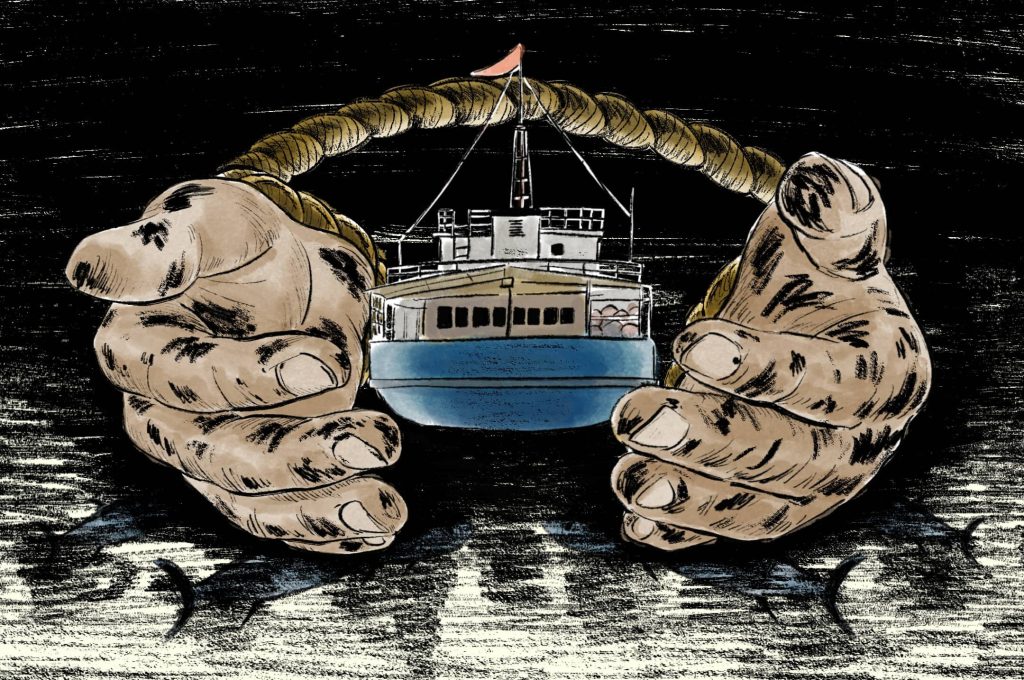 [Investigative Reporting] Worked to death: How a Chinese tuna juggernaut crushed its Indonesian workers

Date: 13 September 2021 | Source: Oceans Inc.

One of China's biggest tuna fishing firms, Dalian Ocean Fishing, made headlines last year when four young Indonesian deckhands fell sick and died from unknown illnesses after allegedly being subject to horrible conditions on one of its boats. Now, an investigation by Mongabay, Tansa and the Environmental Reporting Collective shows for the first time that the abuses suffered by workers on that vessel were not limited to one boat, but widespread and systematic across the company's fleet.

Read the article here.


[Documentary] The child slaves of Myanmar

Date: 17 September 2021 | Source: DW Documentary

Child labor is common in Myanmar. Impoverished families are often faced with the hard choice of exploiting or abandoning their children. In September 2016, it was revealed that a locally well-known tailor shop had enslaved two teenage girls for years, beating and stabbing them, leaving both girls permanently scarred emotionally and physically. With the help of investigative journalists, this documentary looks behind the headlines, and delves into the murky world of child slavery in Myanmar.

Watch the film here.


---


STOP ENEWS, PUBLISHED EVERY MONTH, AIMS TO PROVIDE CURRENT NEWS, EVENTS, AND RESOURCES TO THE ANTI-HUMAN TRAFFICKING COMMUNITY IN HONG KONG. IF YOU HAVE ANTI-TRAFFICKING RELATED ACTIVITIES OR RESOURCES YOU WOULD LIKE TO SHARE THROUGH OUR ENEWS NETWORK, SEND YOUR SUGGESTIONS TO NEWS@STOPHK.ORG. INCLUSION OF CONTENT IN NO WAY REFLECTS THE VIEWS OF OUR ORGANISATION. THANK YOU FOR YOUR SUPPORT.
STOP IS AN INITIATIVE OF BRANCHES OF HOPE BASED IN HONG KONG. IT IS NOT ASSOCIATED WITH ANY OTHER ANTI-TRAFFICKING ORGANISATION OF THE SAME OR SIMILAR NAME.