STOP ENEWS : OCTOBER 2020


THIS MONTHLY NEWSLETTER IS BROUGHT TO YOU BY STOP TRAFFICKING OF PEOPLE (STOP), PROVIDING YOU WITH THE MOST UP-TO-DATE NEWS, EVENTS AND RESOURCES RELATED TO HUMAN TRAFFICKING. FOR DAILY UPDATES, VISIT OUR FACEBOOK PAGE.


HIGHLIGHT OF THE MONTH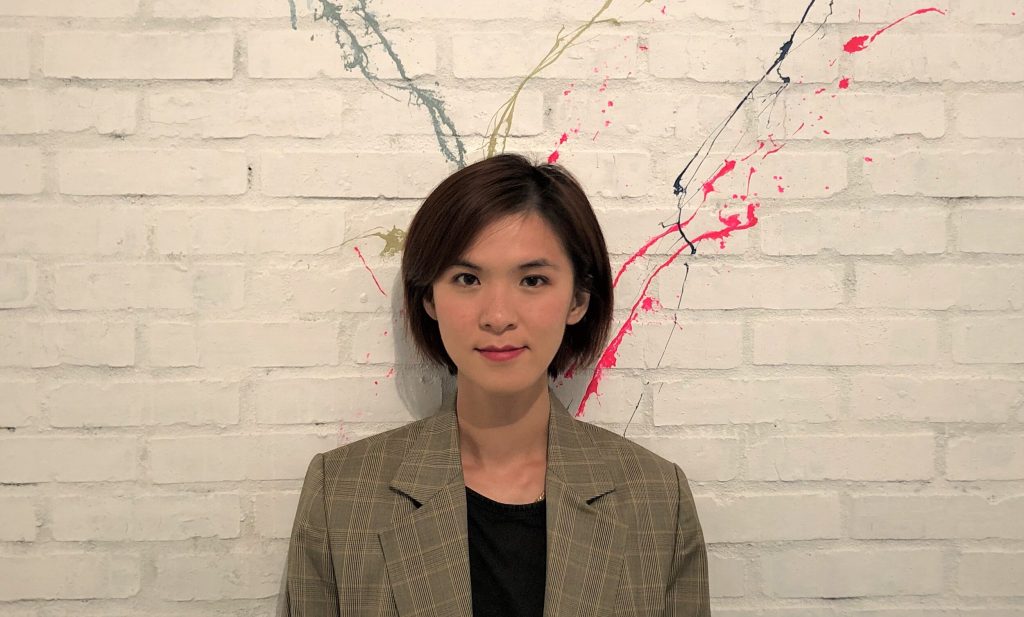 A warm welcome to Michelle
We are delighted to introduce you to Michelle Wong, our new Programme Manager. Prior to joining STOP, Michelle spent her past decade working with the homeless community, women workers, precarious workers, and migrants in Hong Kong. She hopes to contribute her experience as a labour activist and expertise in gender perspective in combating human trafficking.





Join our upcoming webinar!
Register now for "COVID's Impact on Human Trafficking & The Sex Industry in Hong Kong", a discussion on how to combat the growing misconceptions of the sex industry in Hong Kong. STOP will be speaking on the panel with Sons & Daughters and Hong Kong Dignity Institute through Zoom, on 19 November, 12-2pm (HKT). See you there!


---


HONG KONG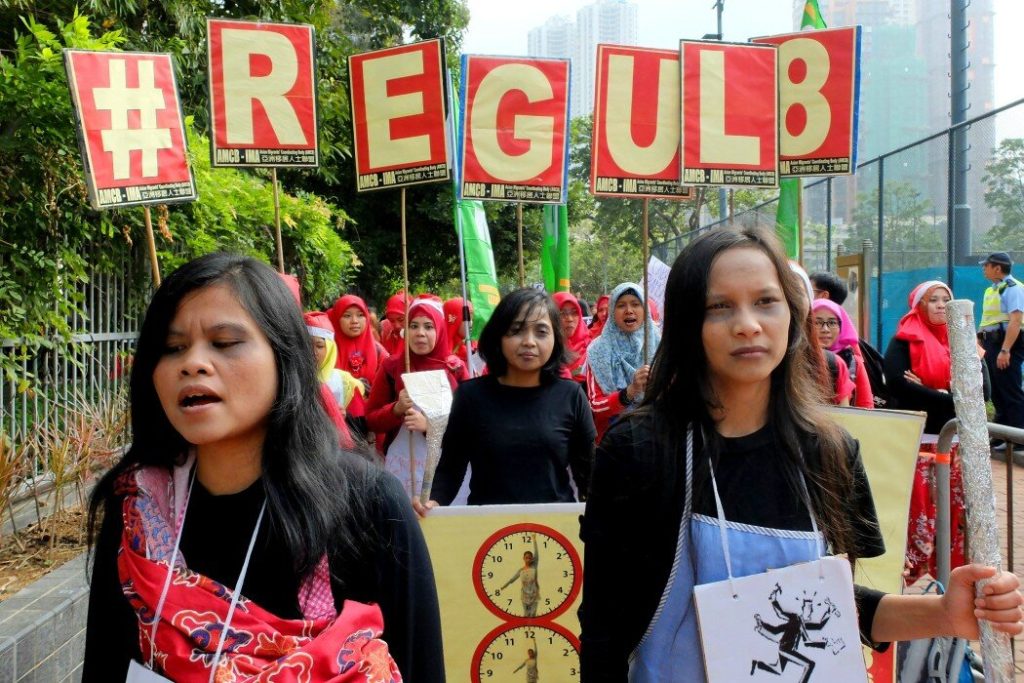 Hong Kong's refusal to scrap the domestic worker 'live-in rule' perpetuates racism and sexism
Date: 25 September 2020
Source: Hong Kong Free Press
On Sept 21, Hong Kong's Court of Appeal ruled against Filipino domestic worker Nancy Almorin Lubiano, who sought to overturn the rule that forces the women workers to live in the same home as their employer. This latest ruling makes clear the sexist and racist logic that undergirds the domestic worker labour structure in Hong Kong. At the core of this case is the mistreatment and dehumanisation of migrant women, who were imported as economic tools to fill Hong Kong's need for domestic labour.
---


ASIA
Stolen lives: The harrowing story of two girls sold into sexual slavery
Date: 28 September 2020
Source: National Geographic
Before they were sold to the same brothel, Sayeda and Anjali were typical teenagers, growing up in similar circumstances a few hundred miles apart. They nurtured the aspirations of teenagers everywhere—to get out from under their parents, to find love, to start living out their dreams. Both were naïve about the world and couldn't have imagined the cruelties it had in store… Trafficking minors for sex is a multibillion-dollar industry that spans the globe. One region in India and Bangladesh has emerged as a hub of this illicit trade.
US includes Taiwan on forced labor list due to fishing industry abuses
Date: 1 October 2020
Source: Seafood Source
The U.S. Department of Labor (DOL) has released its 2020 "List of Goods Produced by Child Labor or Forced Labor," and has included Taiwan for the first time for its issues related to forced labor in the fishing industry. The inclusion comes after 19 NGOs and businesses urged the DOL to include the nation on its list after discoveries of forced labor on fishing vessels in Southeast Asia.
Access the article here.
Read more: Taiwanese fleets accused of illegal fishing, human rights abuses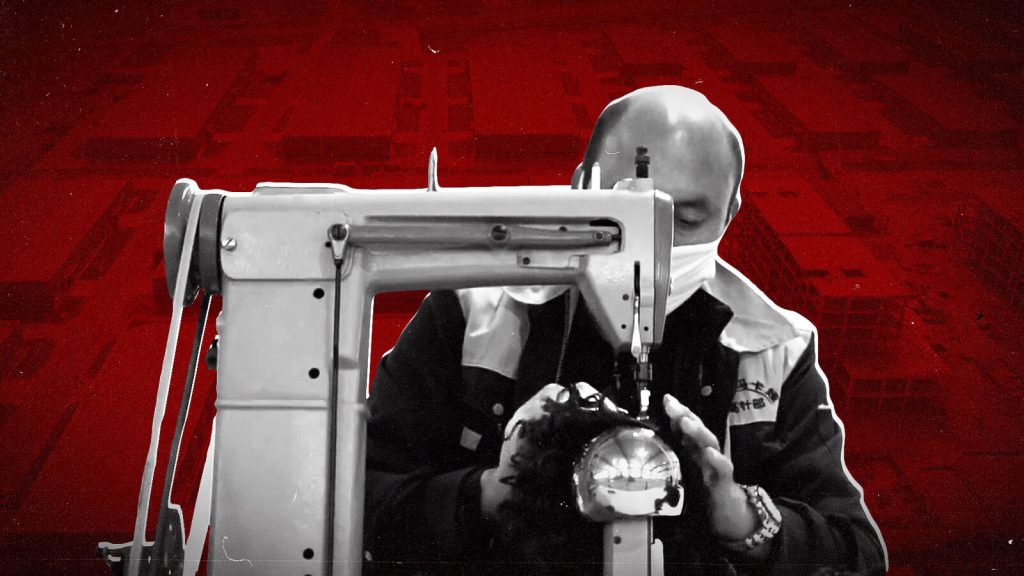 'Black gold': How global demand for hair products is linked to forced labor in Xinjiang
Date: 9 October 2020
Source: CNN
The Black hair care market in the United States was estimated to be worth more than US$2.5 billion in 2018. The majority of hair products come from Asia, mostly China. Now, some of the Chinese factories supplying thousands of kilograms of hair to the American market are under scrutiny by the US government, which is alleging the use of forced labor in the country's far western region of Xinjiang — where rights groups say up to 2 million Uyghurs and other ethnic minorities have been detained in internment camps since 2016.
Thai man disguised as monk held for sexual offences against teen
Date: 14 October 2020
Source: New Straits Times
Natthaphat Charurerk, 21, living on the run as a novice Buddhist monk, was accused of organising for the 19 year-old victim to be gang raped and recording the crime with his mobile phone. He allegedly published and advertised images and clips of the rape on Twitter and Line to make money. Natthaphat has been charged with forcing a person to provide sex services and violating the Computer Crime Act. He could also face a human trafficking charge, police said.
---


GLOBAL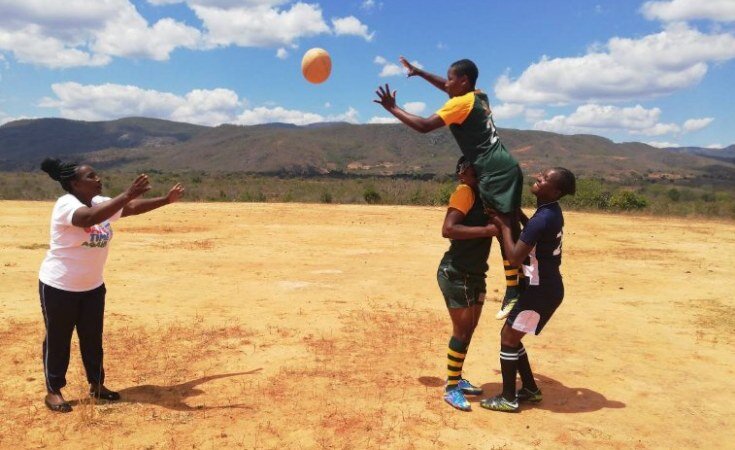 Rugby saves school girls from child marriage in rural Zimbabwe
Date: 1 October 2020
Source: Thomson Reuters Foundation
When the girls at Sahumani Secondary School in eastern Zimbabwe started playing rugby, they had to make do with the soccer pitch and the oversized football shirts used by the boys. Five years on, several have represented their country in the sport, and many more credit it with saving them from becoming child brides in a nation where early marriage remains common despite being outlawed in 2016. Catherine Muranganwa, whose two sisters were married before they turned 18, says playing rugby opened her eyes to different possibilities.
'Thousands of victims of child trafficking denied right to stay in the UK
Date: 17 October 2020
Source: The Guardian
Kobe was in his final year at primary school when a drug gang recruited him. By then he'd been passed around seven different foster placements and met so many social workers he'd lost track of their names. Aged 17, Kobe was identified by the UK government as a child victim of trafficking. But Kobe has been told he will be sent back to Ghana, a west African country he has no memory of since arriving in London aged five. He is one of thousands of child victims of trafficking at risk of deportation as a result of the Home Office's "hostile" immigration policies.
---


RESOURCES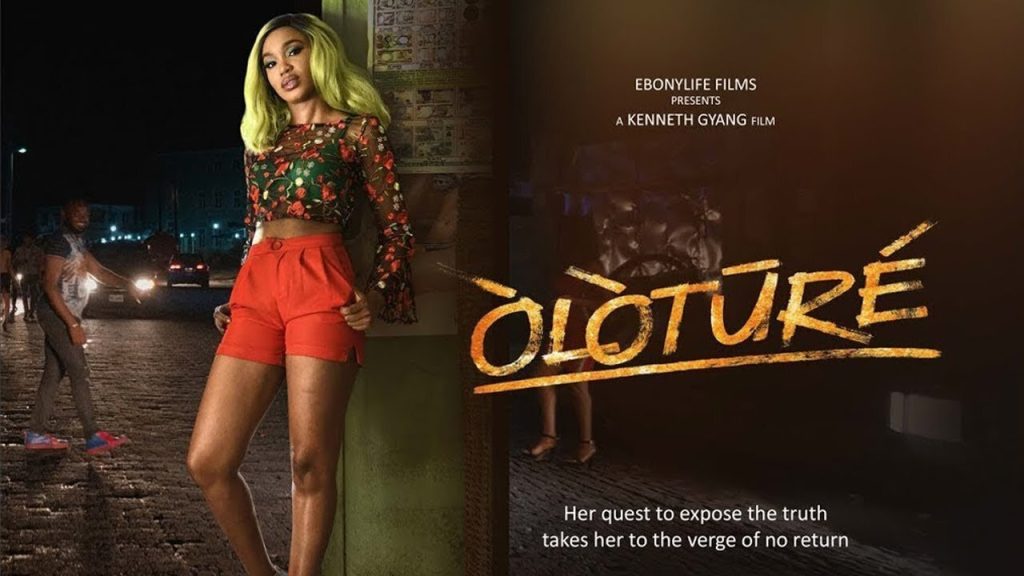 Movie: New Nollywood film shines a light on human trafficking in Nigeria
Date: 7 October 2020
Source: CNN
Every year, tens of thousands of people are trafficked from Nigeria, particularly Edo State in the nation's south, which has become one of Africa's largest departure points for irregular migration. Many women who are trafficked in Nigeria face sexual, physical and mental abuse, according to a 2019 report by Human Rights Watch. Through "Oloture," the difficult realities of these women, particularly those who are sexually exploited, come to light.
Access the article here.
Watch the trailer here.


Report: UNODC report reveals linkages between human trafficking and forced marriage
Date: 7 October 2020
Source: UN News
Across the world, girls as young as 12 are being forced or tricked into marrying men who exploit them for sex and domestic work, in what the UN Office on Drugs and Crime (UNODC) has called an "under-reported, global form of human trafficking". The agency has published a report which documents the interlinkages between trafficking in persons and marriage, and provides steps for governments and other authorities to strike back.
Access the article here.
Read the report here.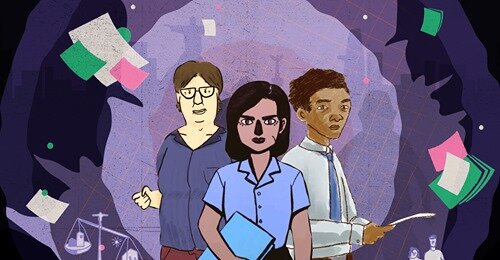 Animated Series: Taking on the traffickers — Three warriors battling the slave trade
Date: 17 October 2020
Source: Thomson Reuters Foundation
The pressure is high and the stakes are even higher for those dedicated to tackling the global trade in sex and labour. These efforts come at a cost – solitude, sorrow and stress – but their lives are seldom showcased. Valderez defied years of death threats. Van risks his life to mount undercover rescues. Maria escaped sexual slavery and now pursues the traffickers who profit from human misery. Three ordinary people with extraordinary stories – all on a mission to end modern-day slavery.
---


STOP ENEWS, PUBLISHED EVERY MONTH, AIMS TO PROVIDE CURRENT NEWS, EVENTS, AND RESOURCES TO THE ANTI-HUMAN TRAFFICKING COMMUNITY IN HONG KONG. IF YOU HAVE ANTI-TRAFFICKING RELATED ACTIVITIES OR RESOURCES YOU WOULD LIKE TO SHARE THROUGH OUR ENEWS NETWORK, SEND YOUR SUGGESTIONS TO NEWS@STOPHK.ORG. INCLUSION OF CONTENT IN NO WAY REFLECTS THE VIEWS OF OUR ORGANISATION. THANK YOU FOR YOUR SUPPORT.
STOP IS AN INITIATIVE OF BRANCHES OF HOPE BASED IN HONG KONG. IT IS NOT ASSOCIATED WITH ANY OTHER ANTI-TRAFFICKING ORGANISATION OF THE SAME OR SIMILAR NAME.