STOP ENEWS : NOVEMBER 2020


THIS MONTHLY NEWSLETTER IS BROUGHT TO YOU BY STOP TRAFFICKING OF PEOPLE (STOP), PROVIDING YOU WITH THE MOST UP-TO-DATE NEWS, EVENTS AND RESOURCES RELATED TO HUMAN TRAFFICKING. FOR DAILY UPDATES, VISIT OUR FACEBOOK PAGE.


HIGHLIGHT OF THE MONTH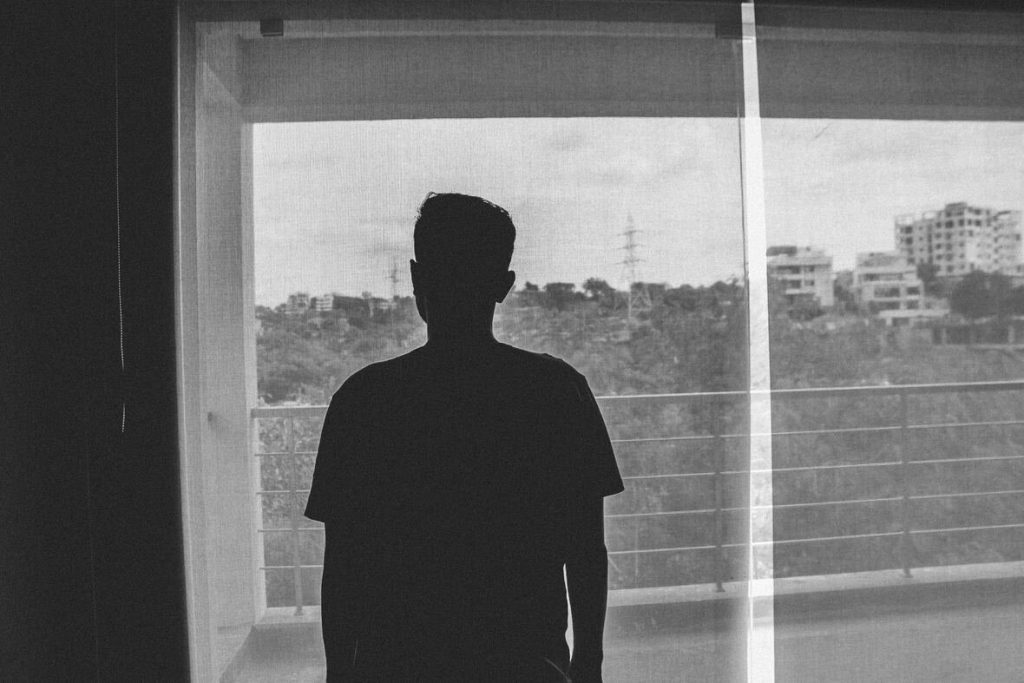 New story posted on 100stories
Our storytelling platform 100storiesHK has posted its 37th story! 19 year old Ayyan dreamt of a better life working in Hong Kong. Instead, he was deceived, trafficked and trapped in forced labour.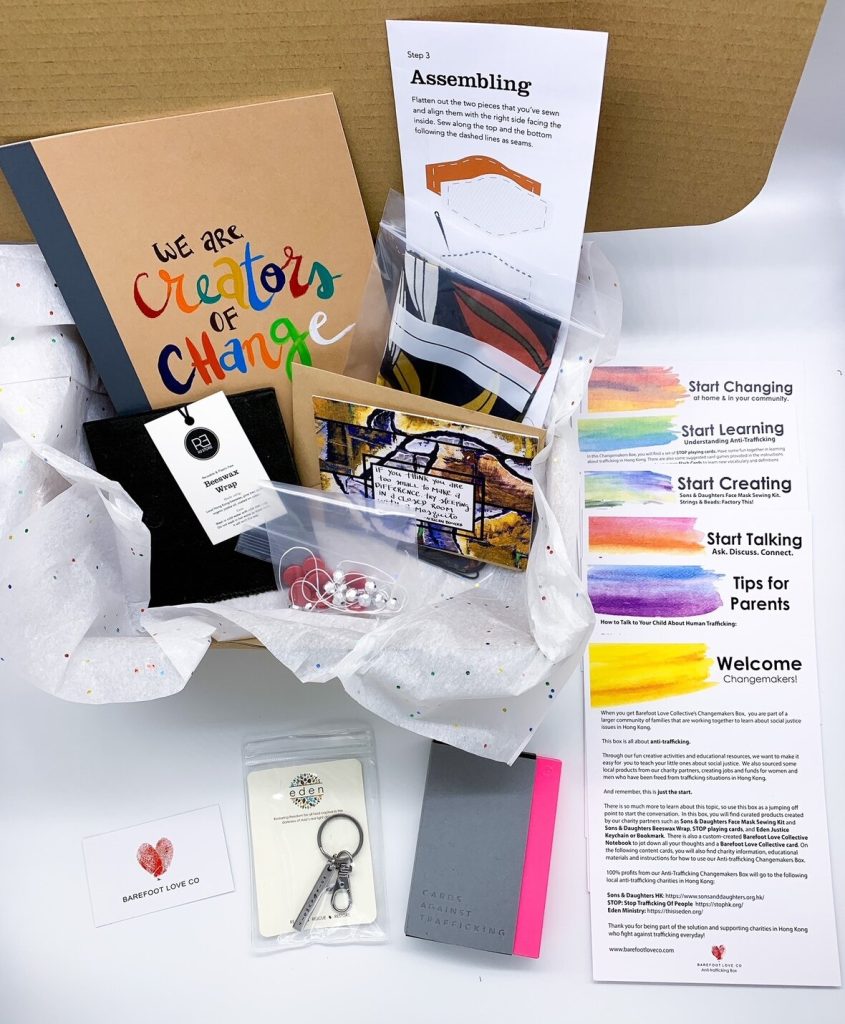 The perfect gift idea for your little one this holiday season
Geared for children in grades 4 to 7, Barefoot Love Collective's Changemaker Boxes make it easy to teach children about Hong Kong social justice issues. In the anti-trafficking box, you will receive fun educational resources, arts & crafting activities, how-to guides for parents, curated NGO products (including STOP's Cards Against Trafficking), and games that promote empathy. Perfect for quality time between you and your child to learn, create, and make a difference together!
Barefoot Love Co's Changemaker Boxes(HK$750 | Christmas Offer HK$500) are now available here.
100% profits support anti-trafficking organizations in Hong Kong: Eden, Sons and Daughters, STOP.


---


HONG KONG
HK opposition walkout seen as 'setback' for anti-slavery, LGBT+ push
Date: 13 November 2020
Source: Thomson Reuters Foundation
The mass resignation of Hong Kong's pro-democracy opposition lawmakers has raised doubts about campaigns pushing for anti-slavery legislation and equality for same-sex couples in the city. The withdrawal came after Hong Kong's Beijing-backed government expelled four lawmakers from the legislature for endangering national security, prompting the remaining opposition members to quit in solidarity.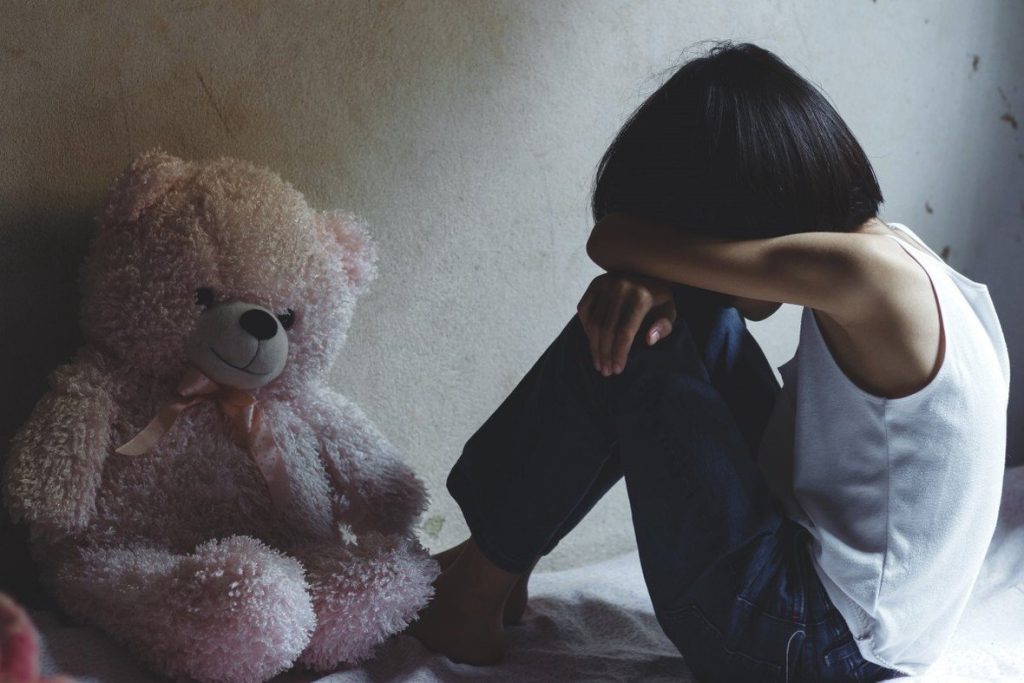 Hong Kong juveniles becoming victims of child pornography, sex crimes amid pandemic, police warn
Date: 23 November 2020
Source: South China Morning Post
Hong Kong juveniles as young as seven are increasingly becoming victims of child pornography or sex crimes as they take to the internet to make friends while getting stuck at home amid the coronavirus pandemic, police have warned. "Parents need talk to their children with an open attitude and give them proper sex education," said Chief Inspector Cheung Po-yuet of the police's Family Conflict and Sexual Violence Policy Unit.
---


ASIA
Minor who joined NPA files human trafficking complaint against recruiters
Date: 9 November 2020
Source: Inquirer.net
"Ka Anda" (not his real name), a minor who claimed he was enticed to join the New People's Army (NPA) has filed a human trafficking complaint against his alleged recruiters. He claimed his recruiters promised to send him to school. But instead of being sent to school, Ka Anda said he was brought to the mountains and was used by the rebels to collect money from civilians.
Parents in debt, out of work, school kids in city forced into child labour
Date: 16 November 2020
Source: Hindustan Times
In India, prolonged closure of schools and job loss due to the lockdown enforced to curb the spread of the coronavirus disease (Covid-19) has pushed a lot of students from the economically weaker section into child labour. According to NGO CHETNA (Childhood Enhancement Through Training and Action), at least 55% or 325 of the 586 children in their contact in east and north-east districts of Delhi have been engaged in some sort of work ever since the schools have been shut in view of the pandemic.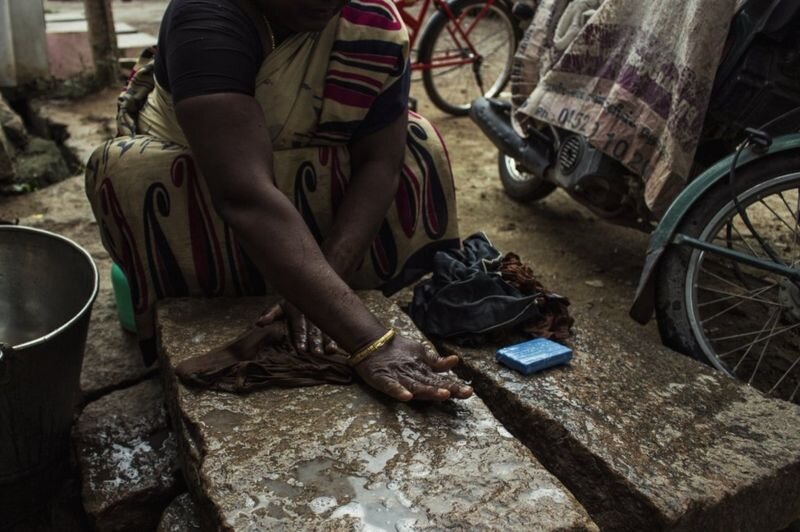 Indian factory workers supplying major brands allege routine exploitation
Date: 17 November 2020
Source: BBC
Indian workers in factories supplying the supermarket chains Marks & Spencer, Tesco and Sainsbury's, and the fashion brand Ralph Lauren, told the BBC they are being subjected to exploitative conditions. One owner of a clothing supplier – who did not want to be named – said that poor checks and balances, combined with a lack of responsibility by the brands, makes it hard to stamp out that exploitation. "It is the way of working in the textile industry, it's just not India, it's everywhere."
Rape, abuses in palm oil fields linked to top beauty brands
Date: 21 November 2020
Source: The Associated Press
Palm oil is found in everything from potato chips and pills to pet food, and also ends up in the supply chains of some of the biggest names in the $530 billion beauty business, helping women around the world feel pampered and beautiful. But much of it comes from plantations where women are burdened with dangerous jobs and face sexual abuse and harassment. The Associated Press conducted the first comprehensive investigation focusing on the brutal treatment of women in the production of palm oil across Indonesia and Malaysia.
Access the article here.
Read more: Malaysia lets undocumented migrants work but hardship fears persist


---


GLOBAL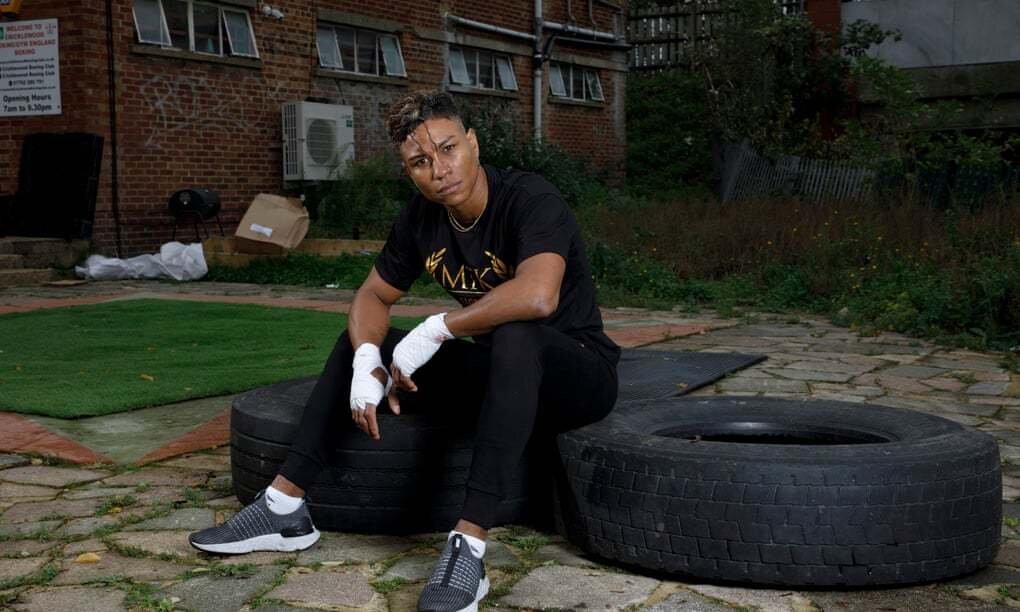 Bilal Fawaz: 'I became best friends with darkness and pain a long time ago'
Date: 9 November 2020
Source: The Guardian
After being abused as a boy in Nigeria and trafficked to London at 14, boxing and piano playing gave him hope. It took him 16 years to win the right to remain legally in the UK but, despite being stateless, Fawaz fought six times for England and won the national ABA light-middleweight title in 2012. He is now 32 and finally able to fight professionally. "There is beauty in darkness," Bilal Fawaz says with a poetic flourish.
Buying a baby on Nairobi's black market
Date: 16 November 2020
Source: BBC
Vulnerable women are being preyed on in Nairobi to feed a thriving black market for babies. Africa Eye infiltrated the trafficking rings selling children for as little as £300. Over the course of a year-long investigation, Africa Eye has found evidence of children being snatched from homeless mothers and sold for massive profits. They uncovered illegal child trafficking in street clinics and babies being stolen to order at a major government-run hospital.
Access the article here.
Watch the full documentary here.


Sex trafficking ring of 178 people are arrested in Florida for trafficking
Date: 19 November 2020
Source: Daily Mail
Nearly 200 people have been arrested in a shocking child sex trafficking case centered on one teenage girl whose own mother allegedly sold her for sex or drugs in Florida. Some of the people linked to the case include a grade school physical education teacher and a high-profile booster for Florida State University, as per the Tallahassee Democrat. Several women were also charged in the case for arranging paid 'plays' with the girl in exchange for cash.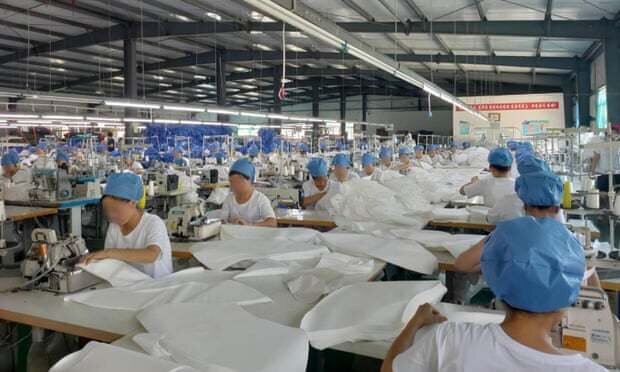 UK sourced PPE from factories secretly using North Korean slave labour
Date: 20 November 2020
Source: The Guardian
The British government has sourced PPE from factories in China where hundreds of North Korean women have been secretly working in conditions of modern slavery, according to evidence uncovered by the Guardian. "The workers have no days off. They are not allowed to go out. The North Korean [state] controls them. They make money for the country," said a manager at one factory.
---


RESOURCES
Report: Understanding and attitudes of employers of migrant domestic workers towards ethical recruitment and decent work principles in Hong Kong
Date: 20 October 2020
Source: IOM Hong Kong
With about 400,000 migrant domestic workers working in Hong Kong, employers, even as individuals, play a decisive role to not only shape their employment experience but also recruitment. IOM Hong Kong released a report on the understanding and attitudes of employers of migrant domestic workers on ethical recruitment and decent work principles. The survey showed that fewer than half of employers surveyed did any due diligence to make sure that workers were hired lawfully.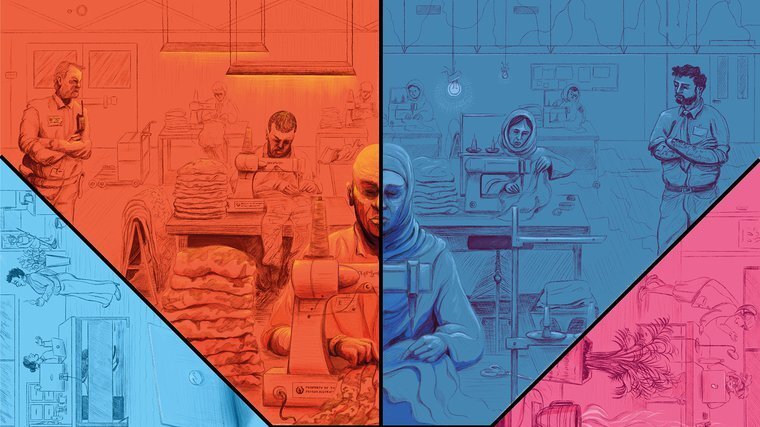 Opinion: Exploitation is the rule, not the exception
Date: 17 November 2020
Source: Open Democracy
The Palermo Protocol was established twenty years ago. Despite receiving numerous expressions of official support in the years that have followed, the protocol has not proved to be especially effective. This is, in part, because it fails adequately to articulate the nature of the problem to be addressed. Our particular concern here is the vague and ambiguous use of two key terms, "exploitation" and "vulnerability," which lead to ineffective and even harmful solutions. In this article, we argue that a better formulation of the problem will yield more effective solutions.
---


STOP ENEWS, PUBLISHED EVERY MONTH, AIMS TO PROVIDE CURRENT NEWS, EVENTS, AND RESOURCES TO THE ANTI-HUMAN TRAFFICKING COMMUNITY IN HONG KONG. IF YOU HAVE ANTI-TRAFFICKING RELATED ACTIVITIES OR RESOURCES YOU WOULD LIKE TO SHARE THROUGH OUR ENEWS NETWORK, SEND YOUR SUGGESTIONS TO NEWS@STOPHK.ORG. INCLUSION OF CONTENT IN NO WAY REFLECTS THE VIEWS OF OUR ORGANISATION. THANK YOU FOR YOUR SUPPORT.
STOP IS AN INITIATIVE OF BRANCHES OF HOPE BASED IN HONG KONG. IT IS NOT ASSOCIATED WITH ANY OTHER ANTI-TRAFFICKING ORGANISATION OF THE SAME OR SIMILAR NAME.