STOP ENEWS : MAY 2021


THIS MONTHLY NEWSLETTER IS BROUGHT TO YOU BY STOP TRAFFICKING OF PEOPLE (STOP), PROVIDING YOU WITH THE MOST UP-TO-DATE NEWS, EVENTS AND RESOURCES RELATED TO HUMAN TRAFFICKING. FOR DAILY UPDATES, VISIT OUR FACEBOOK PAGE.


HIGHLIGHT OF THE MONTH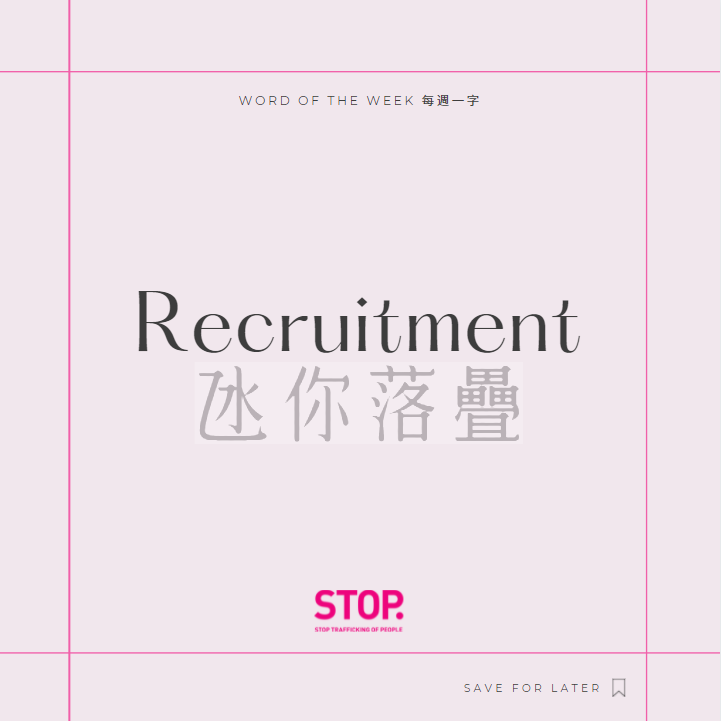 Serving up awareness: our brand new "Word of the Week" series
Who are the victims of human trafficking? How do traffickers lure people in? At what degree of exploitation is it considered human trafficking? Stay tuned with us on Instagram and Facebook for our weekly knowledge bite to learn more about human trafficking in Hong Kong!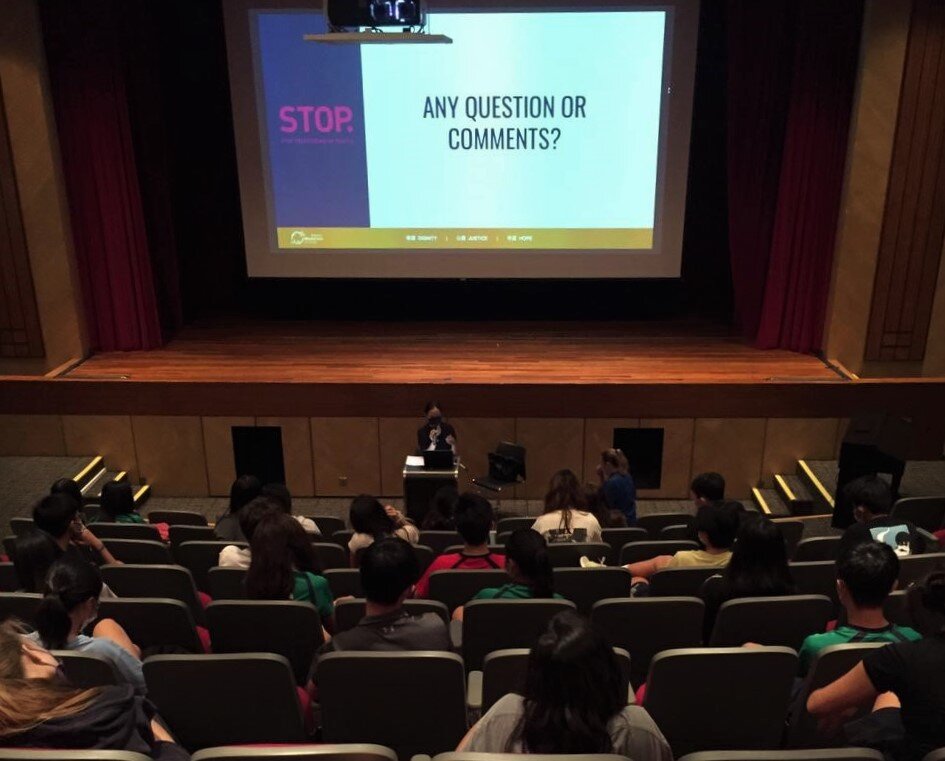 Knowledge information exchange is essential for effective human trafficking prevention and intervention. On 11 and 14 May, Kara, our Assistant Programme Officer, shared about STOP's work and Hong Kong's human trafficking problem with 90 incredible students at Chinese International School. On 23 May, STOP also had the privilege to take part in Justice Conference Asia 2021 as a panelist for the discussion on Resolving the Tensions of Trafficking in Asia, alongside experienced field experts from Hong Kong Dignity Institute, A21 Thailand, International Justice Mission and Mekong Club.
Thank you for having us, CIS and Justice Conference!
Wish to arrange a training workshop with STOP? Email us at info@stophk.org for more information.


---


HONG KONG
Hong Kong owner of Pacific island casino sued over forced labor, US Court awards $5.43M in damages to ex-workers
Date: 25 May 2021
Source: Pacific Daily News
District Judge Ramona Manglona awarded US$5.43 million in damages to seven Chinese construction workers who had been hired to build the Imperial Palace casino, on Saipan. The workers were, "subjected to over 12- hour workdays without any rest and sometimes 24-hour work shifts, paid below legal minimum wage, crammed into dormitories, yelled at by their supervisors, forced to pay fines for arriving late or not working hard enough, and subjected to extreme, dangerous and inhumane work conditions," the decision and order states.
---


ASIA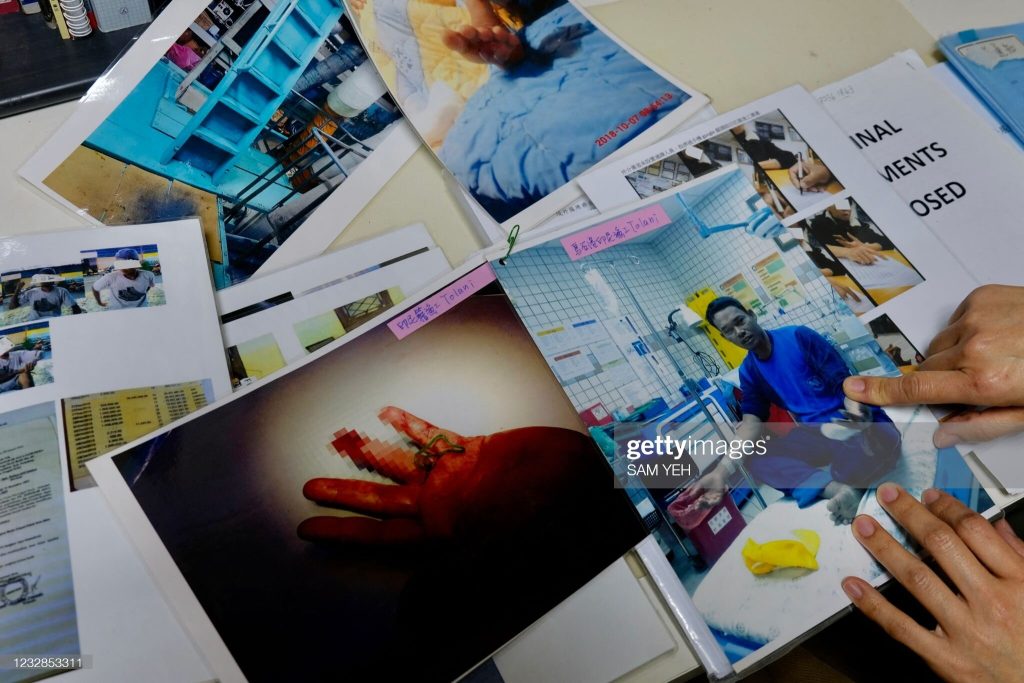 Rampant fishing industry abuses dull Taiwan's rights record
Date: 14 May 2021
Source: Hong Kong Free Press
Taiwan's lucrative fishing industry has come under fire for subjecting its migrant workforce to forced labour and other abuses, contrasting with the government's promotion of the democratic island as a regional human rights beacon. Migrant fishermen interviewed by AFP said they routinely had to work up to 21 hours a day, enduring verbal and physical abuse as well as zero communication with the outside world. When pay finally arrived, it was often lower than agencies promised.
---


GLOBAL
'I am not my trauma': survivors of sexual abuse at a Ugandan girls' shelter
Date: 29 April 2021
Source: The Guardian
Eve was just eight years old and recently orphaned when she was taken to live at a girls' shelter in the Ugandan sector of Lake Victoria. Bery's Place had been set up in 2006 by Bernhard "Bery" Glaser, a German national living in Uganda, as a refuge for traumatised children and victims of sexual violence. Yet Eve and other girls living there at the time say that Glaser was hiding a dark secret – he was using Bery's Place as a cover for routine and systematic sexual and emotional abuse of the children in his care.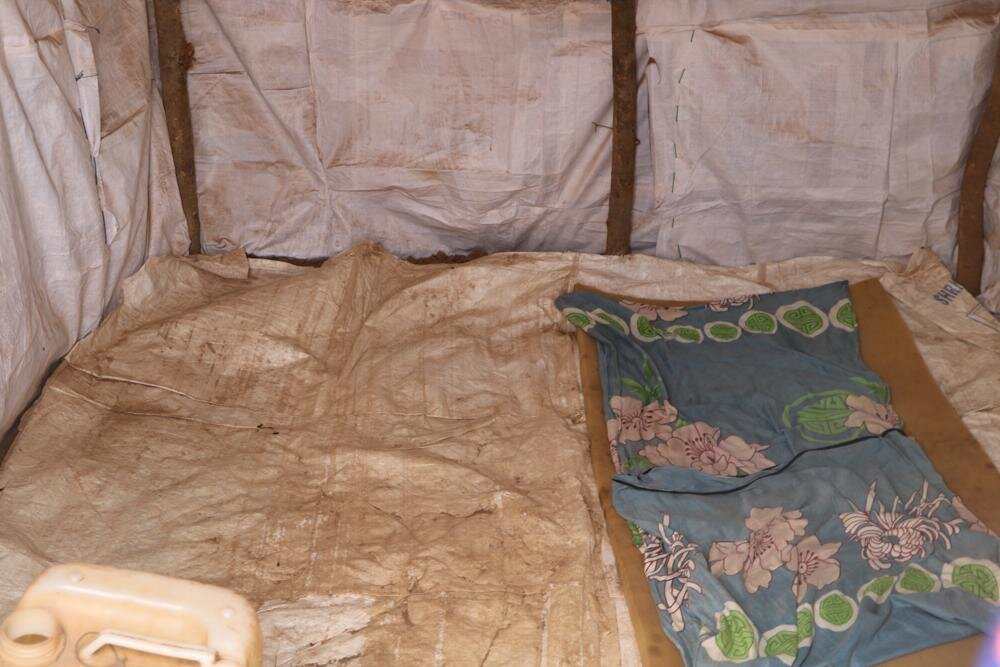 Growth in Burkina Faso gold mining fuels human trafficking
Date: 30 April 2021
Source: Associated Press News
For months, human traffickers beat and drugged Blessing, hauling the 27-year-old from one gold mine encampment to the next, where each night she was forced to sleep with dozens of men for less than $2 a person. The madam who lured Blessing to the landlocked West African nation of Burkina Faso with promises of a hair salon job, threatened to kill her if she tried to run away. "Nobody comes to your rescue," said Blessing, wiping tears from her cheeks during a recent interview.
Indian workers allege 'shocking violations' in building Hindu temple in New Jersey
Date: 12 May 2021
Source: Reuters
The suit, filed by five of the workers, accuses their employer, Bochasanwasi Shri Akshar Purushottam Swaminarayan Sanstha, or BAPS, and related entities of recruiting them in India, bringing them to the United States and forcing them to work on the temple for more than 87 hours a week for $450 a month. Workers were allegedly kept under constant watch and were threatened with pay cuts, arrest and return to India if they spoke to outsiders.
Home Office must compensate trafficked women for lack of childcare, UK court rules
Date: 24 May 2021
Source: The Guardian
The Home Office must compensate female victims of sex trafficking whose children had to hear details of their abuse because no childcare was available during appointments, the high court has ruled. In support of the case evidence was gathered from a variety of experts including mental health experts who found it was harmful for children to be present at legal and medical interviews. One psychologist found that cortisol levels of mothers who are breastfeeding increased in this situation, which was harmful for the babies being fed.
---


RESOURCES
Video: I exposed how child slaves grow weed
Date: 27 April 2021
Source: Vice News
A parallel world of human trafficking exists in plain sight all around us, we just can't see it. Modern slaves from Vietnam are working in nail bars, in restaurants and in brothels and cannabis farms across the UK. Guardian journalist Annie Kelly worked closely with lawyer and director at Duncan Lewis Ahmed Aydeed to tell the story of Minh and fight for his freedom.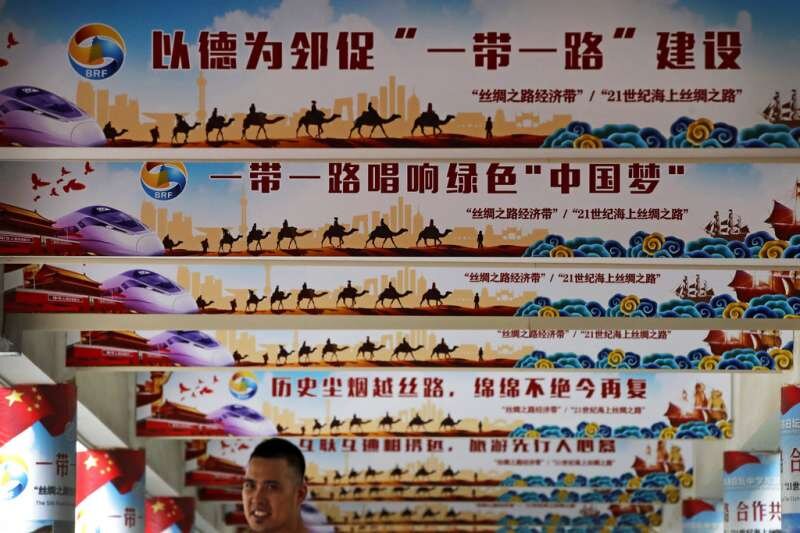 Report: Chinese workers allege forced labor, abuses in Xi's 'Belt and Road' program
Date: 30 April 2021
Source: The Washington Post
China's Belt and Road initiative, which aims to connect Asia, Africa, the Middle East and Europe through Chinese-funded ports, bridges, 5G networks and other infrastructure, is built on the backs of workers who researchers say face exploitation that is exacerbated by the pandemic. New York-based China Labor Watch asserts in a new report that overseas Chinese workers are victims of human trafficking and forced labor.
Access the article here.
Read the report here.


Report: Global initiative to explore the sexual exploitation of boys – The Thailand report
Date: 14 May 2021
Source: Bangkok Post
A certain boy was unusually skinny for his age. Terrible circumstances forced him out of home and school and sent him to an orphanage. Lacking proper guidance, he was lured into alcohol and drugs, got severely punished, and decided to go to the city all by himself. Now homeless, he had no other choice but to work as a sex worker for survival. This real-life story did not happen in a faraway poverty-stricken land: he's from Chiang Mai. And he was just 12… New research from ECPAT International carefully talked with 20 young people of 'diverse SOGIE' who are exchanging sex, to learn what their life is like.
Access the article here.
Read the report here.


---


STOP ENEWS, PUBLISHED EVERY MONTH, AIMS TO PROVIDE CURRENT NEWS, EVENTS, AND RESOURCES TO THE ANTI-HUMAN TRAFFICKING COMMUNITY IN HONG KONG. IF YOU HAVE ANTI-TRAFFICKING RELATED ACTIVITIES OR RESOURCES YOU WOULD LIKE TO SHARE THROUGH OUR ENEWS NETWORK, SEND YOUR SUGGESTIONS TO NEWS@STOPHK.ORG. INCLUSION OF CONTENT IN NO WAY REFLECTS THE VIEWS OF OUR ORGANISATION. THANK YOU FOR YOUR SUPPORT.
STOP IS AN INITIATIVE OF BRANCHES OF HOPE BASED IN HONG KONG. IT IS NOT ASSOCIATED WITH ANY OTHER ANTI-TRAFFICKING ORGANISATION OF THE SAME OR SIMILAR NAME.