STOP ENEWS : MARCH 2022


THIS MONTHLY NEWSLETTER IS BROUGHT TO YOU BY STOP TRAFFICKING OF PEOPLE (STOP), PROVIDING YOU WITH THE MOST UP-TO-DATE NEWS, EVENTS AND RESOURCES RELATED TO HUMAN TRAFFICKING. FOR DAILY UPDATES, VISIT OUR FACEBOOK PAGE.


HIGHLIGHT OF THE MONTH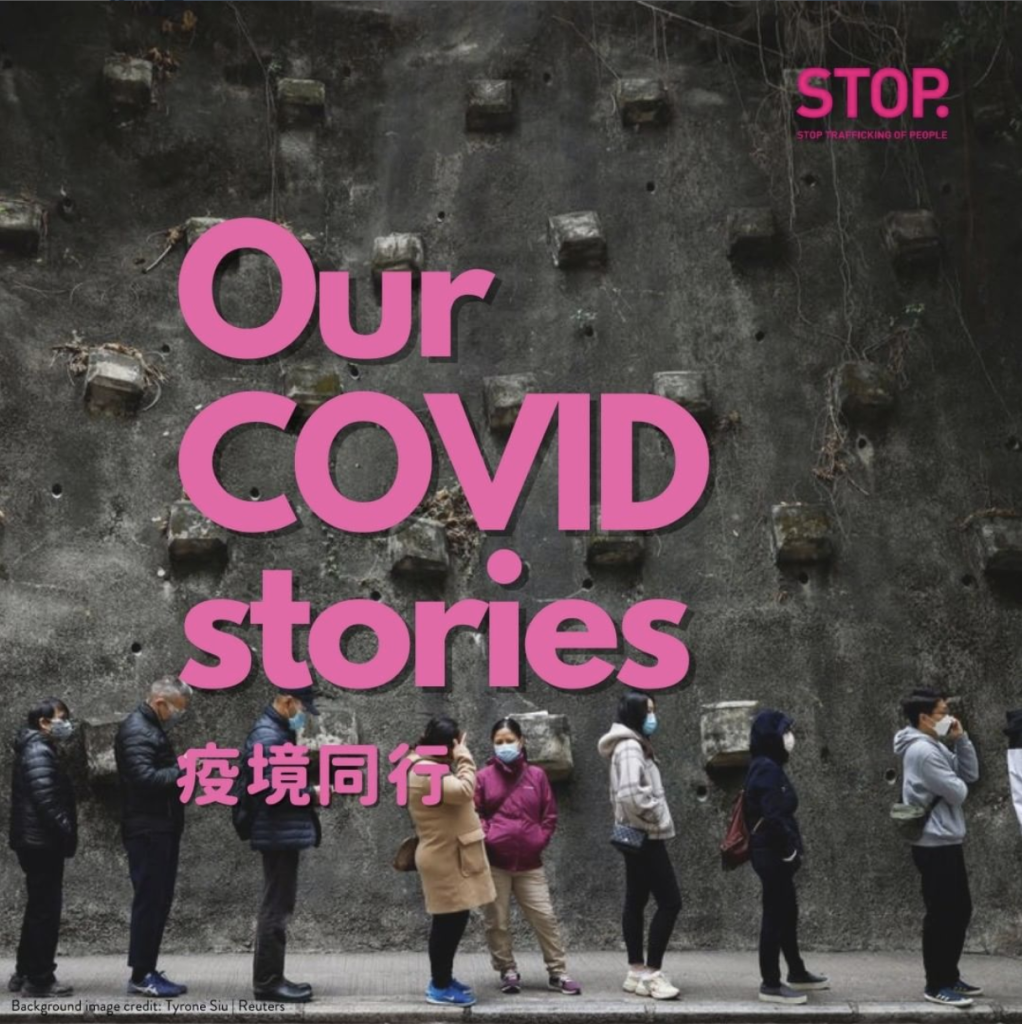 Our COVID Stories

It is almost 2.5 years into the pandemic, the recent Omicron wave intensifies the challenging situation vulnerable communities are in. The difficulties survivors of human trafficking and labour exploitation, and migrant domestic workers particularly face are more complicated than soaring food prices and compulsory universal testing, which require other means of non-monetary relief. Click on the tabs below to learn more about how STOP has been overcoming the barriers and walking alongside with the marginalised.

Supplies Shortage = Malnutrition | Courts Adjourn = Infinite Wait | Confusing Information = Anxiety | Quarantine Order = Isolation | Social Distancing Rule = Discrimination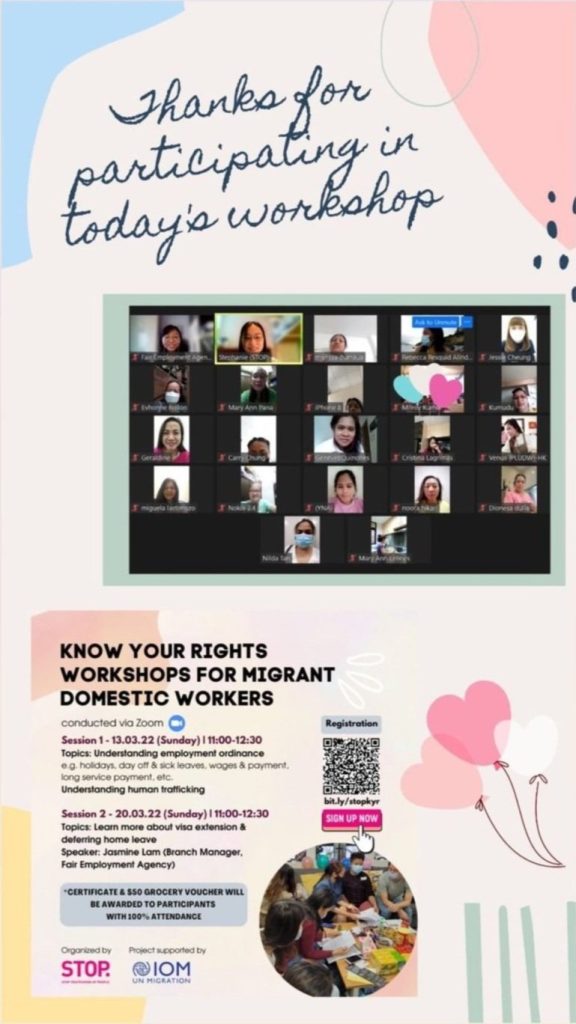 Miles Apart But Close At Heart

With the fifth wave of COVID-19 outbreak sweeping the city, social distancing measures have once again been tightened in Hong Kong. Despite so, our mission to end human trafficking continues. In March alone, STOP has organized two info sessions, two volunteer trainings, a health talk, as well as three IOM funded workshops for migrant domestic workers in Hong Kong, all of which were conducted remotely. A special thank you to our speakers, Fair Employment Agency, Health In Action and Community Drug Advisory Council, and to all participants for taking the time to join us!

It is hoped that equipping our service users with timely information about the latest labour policy changes and medical guidelines could offer some support, and empower them with a better understanding of their labour and welfare rights. Our volunteer team also explored ways to engage the wider public in tackling human trafficking together, through community empowerment for decent work and transparent supply chains.


---


HONG KONG
Hong Kong domestic helpers abandoned as COVID takes toll

Date: 28 February 2022 | Source: Reuters

A rapid spread in COVID-19 cases in Hong Kong has cast a spotlight on the plight of domestic helpers in the global financial hub after some were fired or made homeless by their employers when they tested positive for coronavirus. Two domestic helpers told Reuters they felt helpless and traumatised by the experience. Hong Kong's Labour Department has warned employers it is an offence to sack those infected.
Access the article here.
Read more: Seen as heroes at home, Filipino workers feel 'abandoned' amid Hong Kong's COVID surge


---


ASIA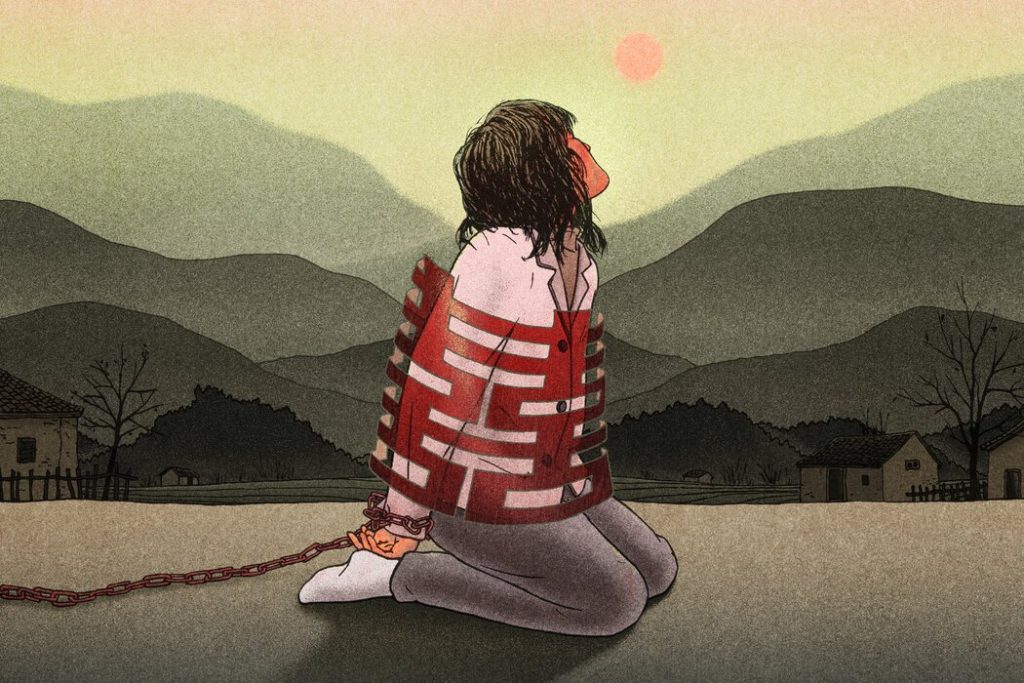 Netizen Voices: Video of shackled, mentally-ill mother of eight sparks outrage, prompts police investigation
Date: 4 February 2022 | Source: China Digital Times

A viral video of a purportedly mentally-ill mother of eight kept chained in an outdoor shed has provoked outrage among Chinese citizens, prompted a criminal investigation, and brought renewed attention to the issues of human trafficking, domestic violence, and treatment of the mentally ill. Comments on Chinese social media have been highly critical of the way that local officials handled the matter, and of censorship of the topic on Weibo and other platforms.

Access the article here.
Read more: China's city elites wake up to scale of trafficking after chained woman shows human side of age-old crime


Uzbek cotton is free from systemic child labour and forced labour

Date: 1 March 2022 | Source: International Labour Organization

The country has succeeded in eradicating systemic forced labour and systemic child labour during the 2021 cotton production cycle, according to new ILO findings. Jonas Astrup, Chief Technical Advisor of the ILO TPM Project in Uzbekistan said that monitors observed new developments which indicate the democratization of the labour market in Uzbekistan. "We observed an emerging trend of collective bargaining at the grass-root level… Many pickers were paid well above the minimum wage as a result."

Access the article here.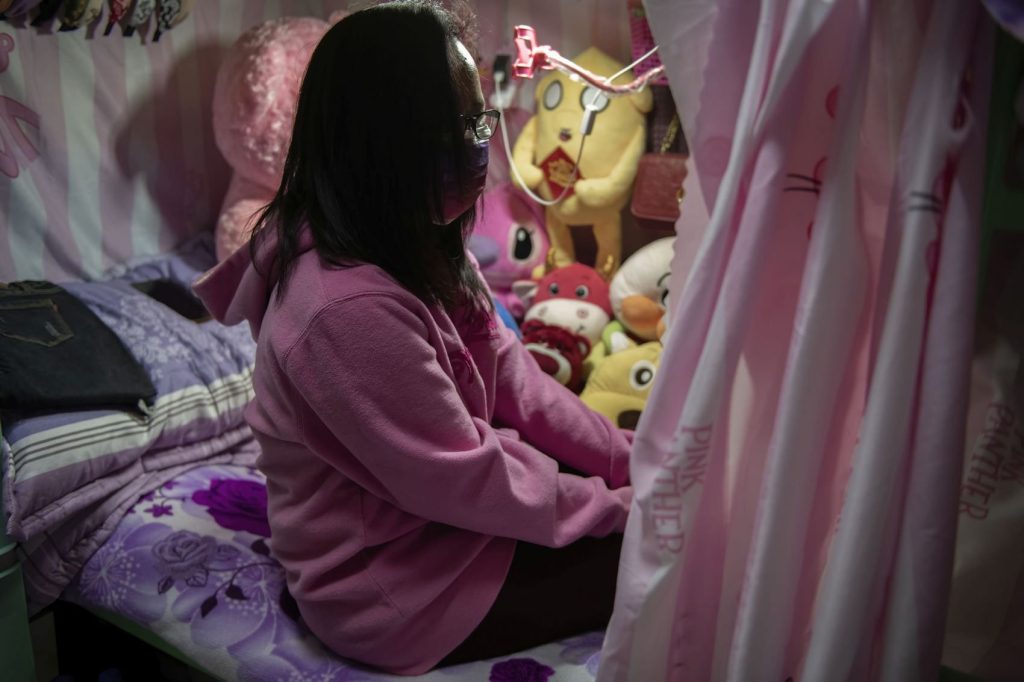 In Taiwan, blue-collar migrant workers find labour policies that leave them vulnerable to abuse and exploitation

Date: 13 March 2022 | Source: Hong Kong Free Press

In the three decades since Taiwan began importing labour from poorer parts of Asia, migrant workers have become such essential cogs in the machinery of this society that it would grind to a screeching halt without them. Migrant workers man Taiwan's fishing boats. Its factories employ hundreds of thousands of them. And, on a rapidly ageing island, domestic workers from Southeast Asia are depended on to care for grandpas and grandmas. However, it does little to protect their rights.

Access the article here.


---


GLOBAL
Prince Andrew settles Virginia Giuffre sexual assault case in US

Date: 15 February 2022 | Source: The Guardian

The Duke of York has settled the sexual assault case filed against him by Virginia Giuffre for an undisclosed sum, sparing him the humiliation of giving evidence in a trial and protecting the royal family from further reputational damage. The move is a remarkable turnaround for the prince, who had promised to fight to clear his name in court, and whose lawyer had described Giuffre's claim as "baseless" and her of seeking a "payday".

Andrew was friends with Ghislaine Maxwell, who was convicted in December of charges including sex trafficking and conspiracy relating to the recruitment of teenage girls for Epstein to sexually abuse.

Access the article here.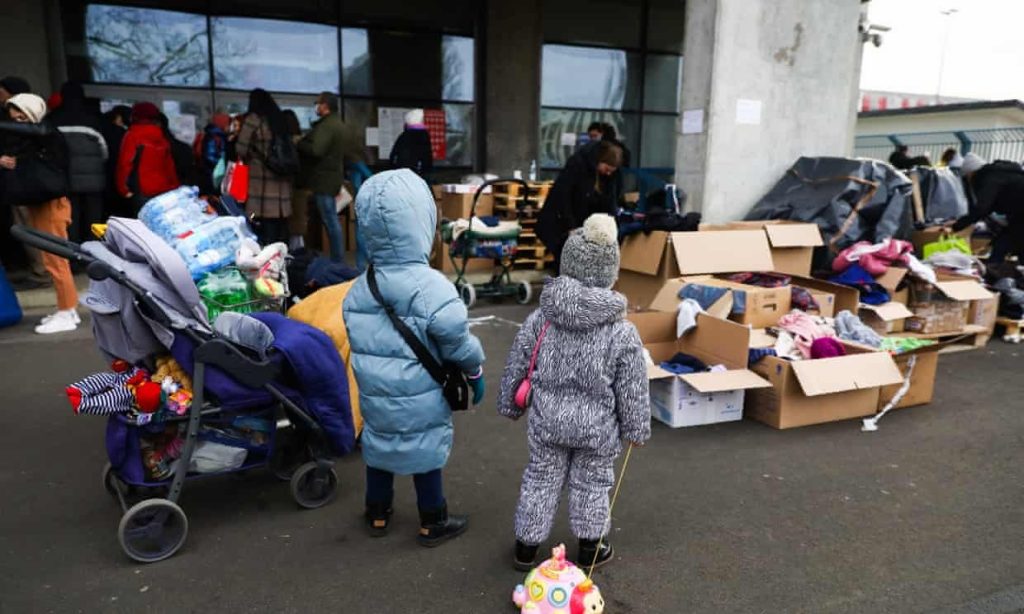 Children going missing amid chaos at Ukrainian border, aid groups report

Date: 12 March 2022 | Source: The Guardian

Children are going missing and cases of human trafficking are being reported by aid groups and volunteers along Ukraine's borders amid the chaos of the refugee crisis triggered by the Russian invasion. Due to concerns around human trafficking, the Polish government introduced bill amendments to raise the minimum sentence for human trafficking from three to 10 years, and the maximum prison sentence for sex trafficking of children from 10 to 25 years. Poland's deputy interior minister, Maciej Wąsik, said: "We want to send a clear message to the criminals who are trying to exploit the tragedies of the refugees."

Access the article here.
Read more: How the sex trade preys on Ukraine's refugees


---


RESOURCES
[Report] Pandemic highlights Hong Kong's reliance on migrant domestic workers and the government's failure to protect them

Date: 20 February 2022 | Source: Hong Kong Federation of Asian Domestic Workers Unions FADWU

The pandemic has highlighted how important migrant domestic workers are to families in Hong Kong, yet new research reveals that the government's mechanisms to protect them are not fit for purpose. The Hong Kong government's Code of Practice for Employment Agencies (CoP) is being widely flouted by agencies, leaving migrant domestic workers at risk of abuse and exploitation. Yet rather than addressing the failings of their own policies, the government has targeted domestic workers who seek better terms and conditions at work (so-called 'job-hopping') and unfairly punished them.

Access the article here.
Read the report here.


[Opinion] Securing evidence: The key to convicting human traffickers

Date: 5 March 2022 | Source: UN News

"Slave" tattoos, electric shock devices, and plastic bracelets. These are examples of the kinds of objects and physical abuses deployed by human traffickers to control, torture, and brand their victims, and which are crucial to securing a conviction. "However, in view of the typical weaknesses that plague victim testimonies, it is necessary to gather other forms of evidence and evaluate on the totality of the evidence, rather than limiting it to the victim statement," says Rahel Gershuni, a lawyer and international expert on combatting human trafficking.

Access the article here.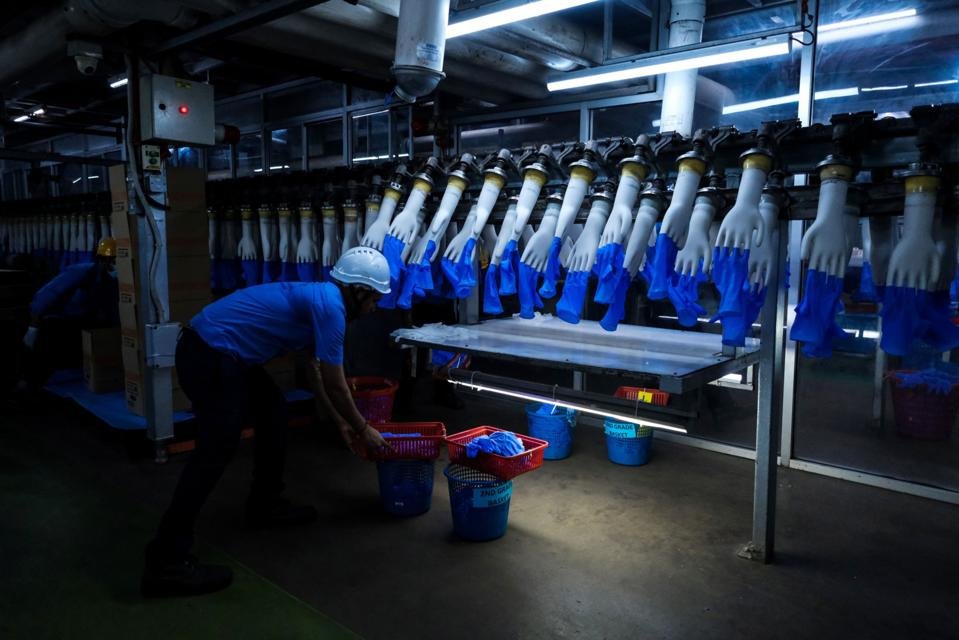 [Tech Tool] Tech-driven tools to uncover labor exploitation

Date: 5 March 2022 | Source: Forbes

In social audits, auditors visit factories to check on working and living conditions. Yet all too often they protect companies rather than workers, and companies are not transparent about audit results. One way forward may be to complement in-person audits with remote technologies.

Access the article here.


---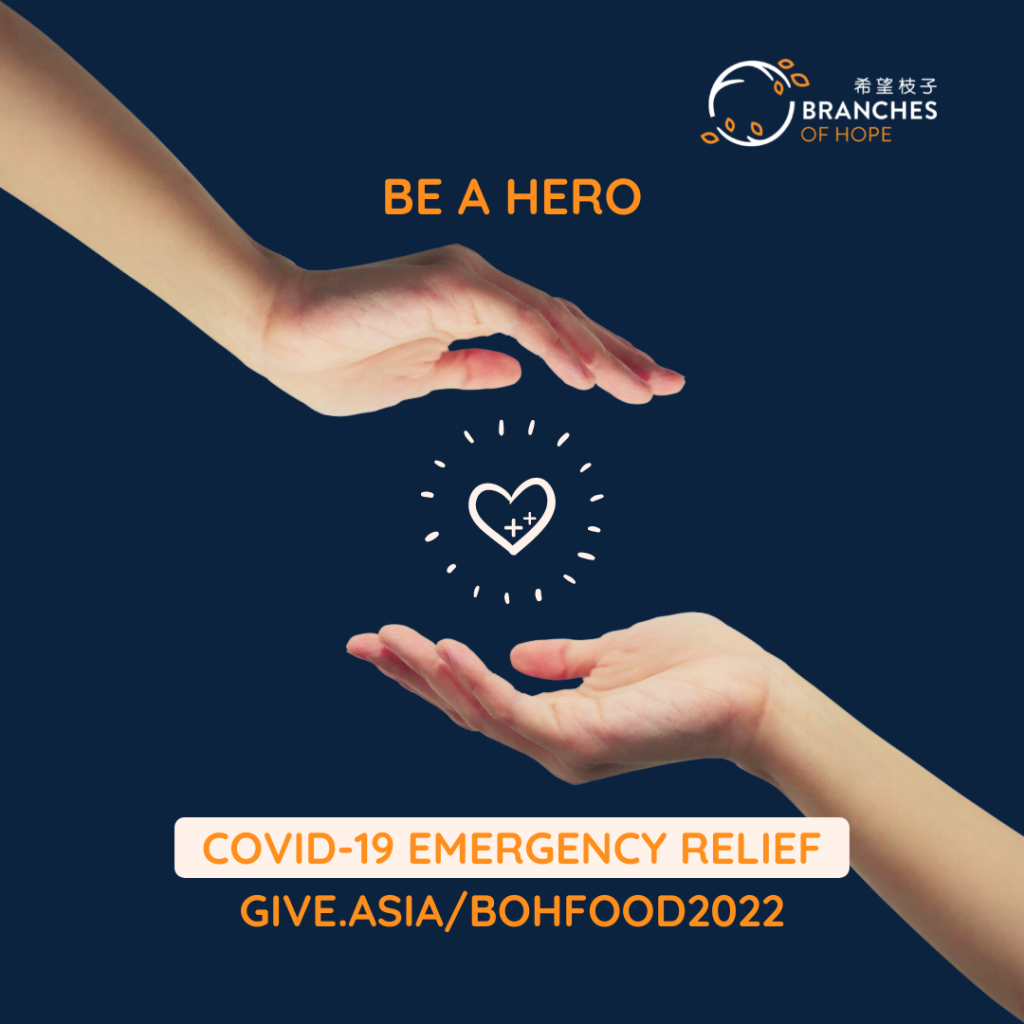 The fifth wave of COVID-19 continues to hit the city hard. While Hong Kong people are busy fighting the pandemic, STOP team is sourcing supplies diligently for our community of trafficking survivors. Our service target covers unemployed migrant domestic workers, sex trafficking victims and other communities at-risk. You can help us by donating here: http://give.asia/bohfood2022
STOP ENEWS, PUBLISHED EVERY MONTH, AIMS TO PROVIDE CURRENT NEWS, EVENTS, AND RESOURCES TO THE ANTI-HUMAN TRAFFICKING COMMUNITY IN HONG KONG. IF YOU HAVE ANTI-TRAFFICKING RELATED ACTIVITIES OR RESOURCES YOU WOULD LIKE TO SHARE THROUGH OUR ENEWS NETWORK, SEND YOUR SUGGESTIONS TO NEWS@STOPHK.ORG. INCLUSION OF CONTENT IN NO WAY REFLECTS THE VIEWS OF OUR ORGANISATION. THANK YOU FOR YOUR SUPPORT.
STOP IS AN INITIATIVE OF BRANCHES OF HOPE BASED IN HONG KONG. IT IS NOT ASSOCIATED WITH ANY OTHER ANTI-TRAFFICKING ORGANISATION OF THE SAME OR SIMILAR NAME.