STOP ENEWS : MARCH 2021
THIS MONTHLY NEWSLETTER IS BROUGHT TO YOU BY STOP TRAFFICKING OF PEOPLE (STOP), PROVIDING YOU WITH THE MOST UP-TO-DATE NEWS, EVENTS AND RESOURCES RELATED TO HUMAN TRAFFICKING. FOR DAILY UPDATES, VISIT OUR FACEBOOK PAGE.


HIGHLIGHT OF THE MONTH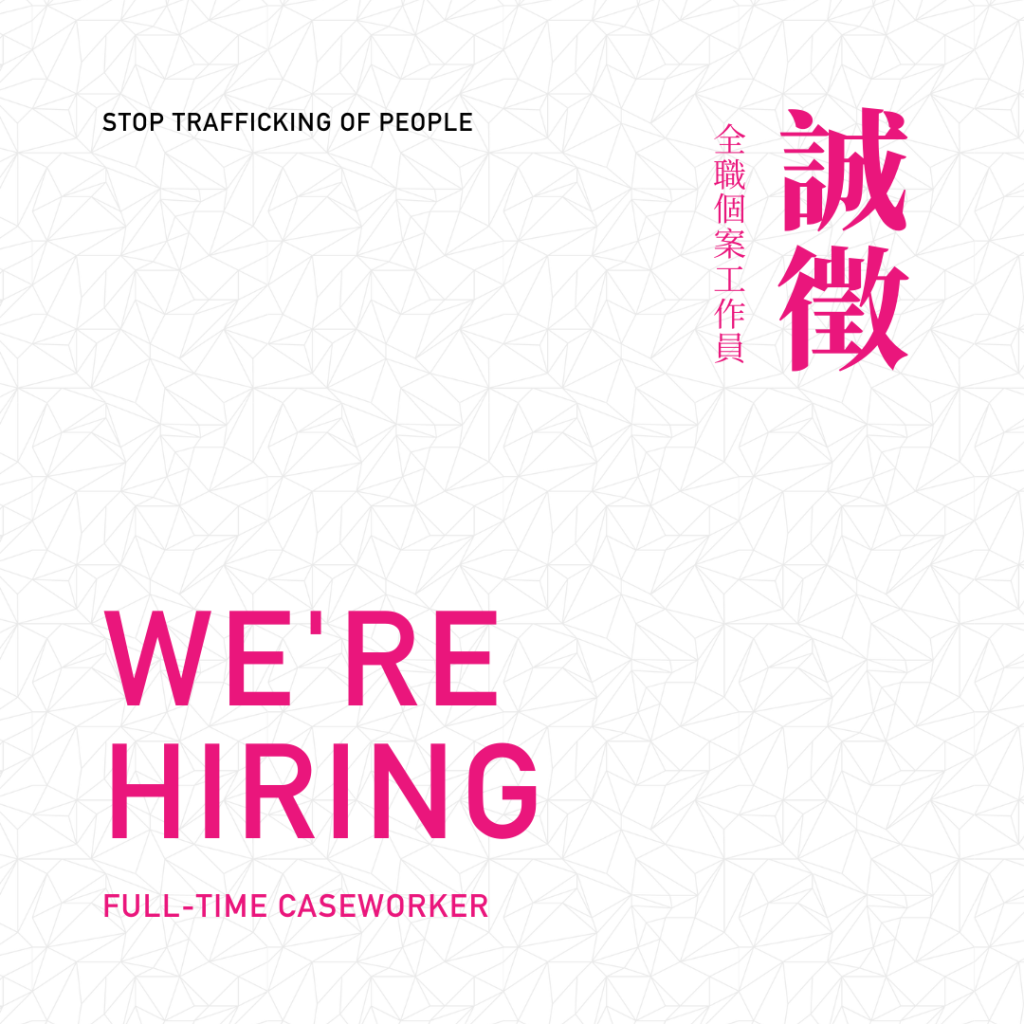 We're hiring!
Do you have a passion for social justice and want to make a difference in the world with your career? We're seeking for a full-time Caseworker to join our team. For more information, visit the link here. Please send your resume and cover letter to career@branchesofhope.org.hk.
Application deadline: 26 April 2021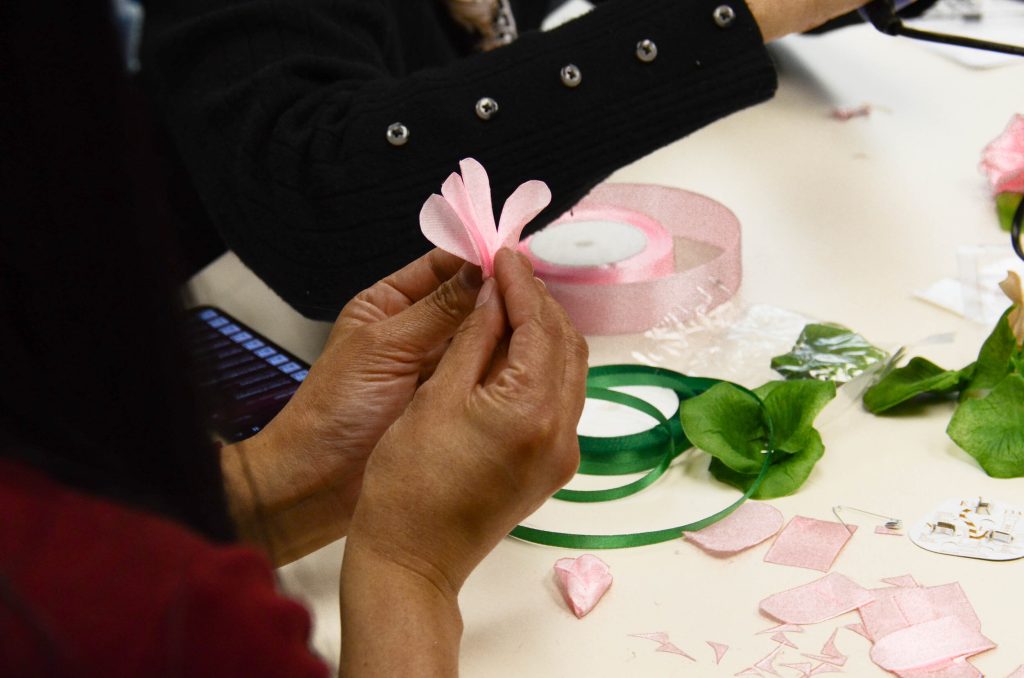 An exciting new pilot initiative for survivors of human trafficking
We are delighted to share that our new pilot programme Survivors Wellness Workshop has successfully launched this month. The first workshop was held on International Women's day, led by a survivor! They learned the meaning behind IWD and made rose pins with ribbons together. Through long journeys of walking together, we see the survivors taking a center stage in leading initiatives.
Interested in teaching a workshop? Email us at info@stophk.org!


Ugandan LGBT activist escapes persecution and seeks to be reunited with sons
Jackie took part in campaigns to change discriminatory laws undermining LGBT rights and was forced into hiding from police persecution in the autumn of 2019. She eventually fled to Hong Kong, the first place she thought of since she had been here on business trips before.
Currently, Jackie communicates regularly with NGOs, including STOP, and pro bono lawyers to clear the legal hurdles of bringing her sons to Hong Kong. She is also raising funds for flight tickets for her sons to reunite with her in Hong Kong through a crowdfunding appeal. If you can, please make a donation, or show your support by sharing Jackie's story to friends and family.


---


ASIA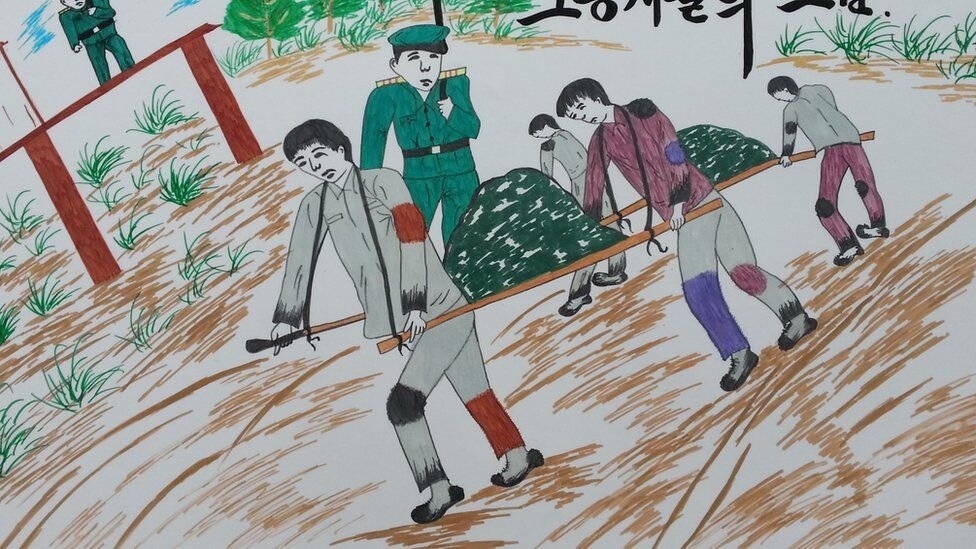 North Korea enslaved South Korean prisoners of war in coal mines
Date: 25 February 2021
Source: BBC
Generations of South Korean prisoners of war are being used as slave labour in North Korean coal mines to generate money for the regime and its weapons programme, according to a report released by a human rights organisation. The report is based on the accounts of 15 people who have first-hand knowledge of North Korea's coal mines. The BBC interviewed one of the contributors and we have independently heard from four others who claim to have suffered and escaped from North Korea's coal mines.
Gender discrimination in Vietnam fuels trafficking of women and girls
Date: 1 March 2021
Source: Reuters
Five girls, five million Vietnamese dong (VND). That's about US$217, or US$44 per girl. That's how much a human trafficker, a 19-year-old woman barely older than her victims, was making by selling the girls across the border from Vietnam into China. Luckily, Vietnamese border guards caught them being loaded onto a boat by the trafficker. I interviewed them the morning after their rescue, shell-shocked and terrified by their ordeal.
Silk slaves: India's bonded laborers are forced to work to pay off debts
Date: 13 March 2021
Source: CNN
The state of Karnataka, located in southwest India, is known for its silk. Mulberry trees grow in abundance, feeding silkworms and a centuries-old textile industry. But while silkworms prosper here, many people in the industry do not. In India, the average silk worker is paid less than US$3 a day — small compensation for an industry estimated to be valued at over US$14 billion globally. Part of the workforce is trapped in bonded labor, a form of modern-day slavery in which people work in often terrible conditions to pay off debt.
---


GLOBAL
Children in Congo turn to motorbike taxis for work as COVID-19 bites
Date: 4 March 2021
Source: Reuters
Bienvenu is one of thousands of Congolese children to have joined the labour force over the last year due to the new coronavirus. Navigating traffic and dodging cops in the Democratic Republic of Congo's capital, the 16-year-old has been working illegally as an underage moto-taxi driver since his uncle lost his travel agency job five months ago. "It's not my choice to do this job. I decided to do it in order to help my family" he told the Thomson Reuters Foundation.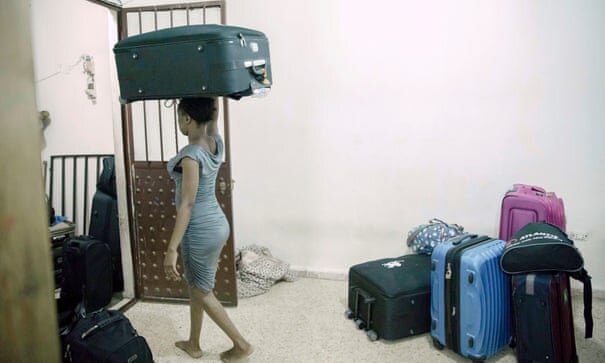 Alone in Oman: Covid worsens abuse for trafficked women
Date: 23 March 2021
Source: The Guardian
Isha knew she was in trouble when her passport was snatched from her hands. The 27-year-old from Sierra Leone had just arrived in the Omani capital, Muscat, believing she was to start a well-paid job at a restaurant. Instead, her recruitment agent bundled her into a car and drove her to a house where she was told she would be working as a live-in maid. "My agent told me he could take my passport because he had bought me," she says. "I was confused. How can you buy a human being?"
Home Office admits new immigration plans may see more trafficking victims locked up
Date: 24 March 2021
Source: The Independent
UK Ministers are planning to make it more difficult for trafficking survivors to be released from detention as part of plans to prevent serious criminals from taking advantage of modern slavery safeguards by using them to prevent their removal from the country. But NGOs warn that the changes would condemn more genuine victims to time behind bars and mark a "backward step" on the UK's commitment to protect and support survivors of slavery.
Access the article here.
Read more: Brexit farm workers scheme found fueling risk of slavery in UK


---


RESOURCES

Opinion: A gymnastics coach was charged with human trafficking. What does that mean?
Date: 26 February 2021
Source: The New York Times
Of all the charges brought against the former U.S. gymnastics coach John Geddert, the most alarming seemed to be the 20 counts of human trafficking. The charges, represent a creative legal strategy for prosecutors, one that experts say could set a precedent for future legal fights involving coaches in the high-pressure world of elite sports. Although many people associate human trafficking with sexual abuse and people smuggling, its actual definition is much broader, encompassing exploitation and forced labor. That makes the term ripe for exploration in the context of abusive athletic environments.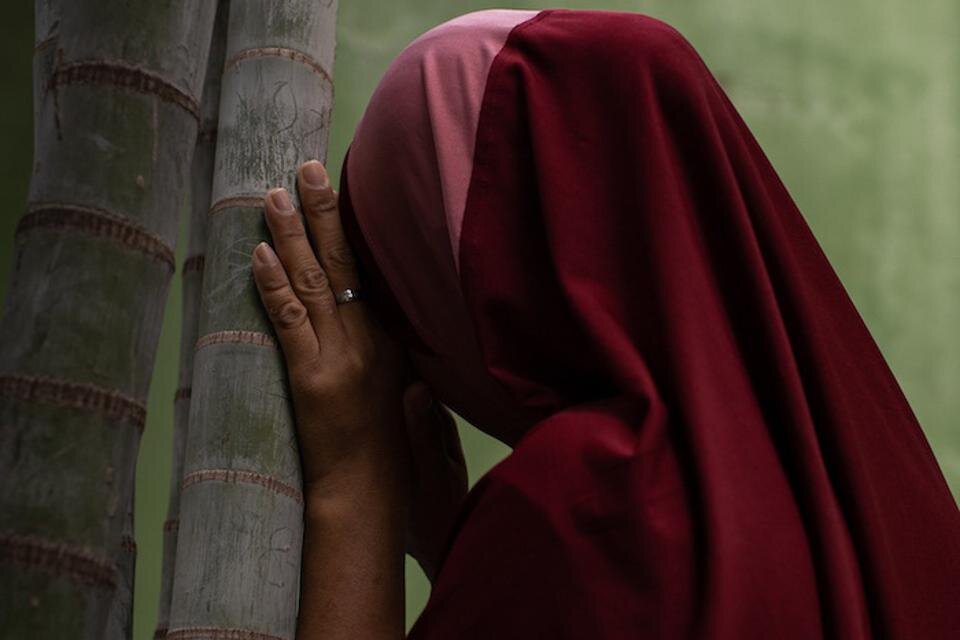 Photography: Helping trafficking survivors out of the shadows
Date: 7 March 2021
Source: Forbes
Matilde Simas 's documentary photographs features a group of girls between the ages of 9 and 16 in the Philippines. Some escaped from cybersex dens. Seven were intercepted in the Manila Airport just before boarding a flight to Saudi Arabia. The paying work they had been promised by an unscrupulous employment agency was, in fact, domestic slavery. Simas spent time getting to know the girls, following their progress at a long-term shelter for trafficking survivors. "My aim is to empower survivors," Simas explains, the resulting portraits speak volumes about trauma and resilience.
Report: Pandemic forcing girls in south-east Asia and Pacific out of school and into marriage
Date: 15 March 2021
Source: The Guardian
Thousands of adolescent girls across south-east Asia and the Pacific are being forced to leave school and get married instead as a result of the coronavirus pandemic. A new report by Plan International Australia highlighted the importance of secondary education for girls, and detailed the increased risk and long-term impacts of child, early and forced marriage in the region. The girls spoken to for the report "overwhelmingly" wanted to stay in school, said the gender equality charity's CEO, Susanne Legena. "Girls know the value better than anybody."
Access the article here.
Read more: How an Indonesian woman is fighting child marriage


---


STOP ENEWS, PUBLISHED EVERY MONTH, AIMS TO PROVIDE CURRENT NEWS, EVENTS, AND RESOURCES TO THE ANTI-HUMAN TRAFFICKING COMMUNITY IN HONG KONG. IF YOU HAVE ANTI-TRAFFICKING RELATED ACTIVITIES OR RESOURCES YOU WOULD LIKE TO SHARE THROUGH OUR ENEWS NETWORK, SEND YOUR SUGGESTIONS TO NEWS@STOPHK.ORG. INCLUSION OF CONTENT IN NO WAY REFLECTS THE VIEWS OF OUR ORGANISATION. THANK YOU FOR YOUR SUPPORT.
STOP IS AN INITIATIVE OF BRANCHES OF HOPE BASED IN HONG KONG. IT IS NOT ASSOCIATED WITH ANY OTHER ANTI-TRAFFICKING ORGANISATION OF THE SAME OR SIMILAR NAME.