STOP ENEWS : MARCH 2020
THIS MONTHLY NEWSLETTER IS BROUGHT TO YOU BY STOP TRAFFICKING OF PEOPLE (STOP), PROVIDING YOU WITH THE MOST UP-TO-DATE NEWS, EVENTS AND RESOURCES RELATED TO HUMAN TRAFFICKING. FOR DAILY UPDATES, VISIT OUR FACEBOOK PAGE.


HIGHLIGHT OF THE MONTH

Spread the Word
STOP is partnering with Rights Exposure to conduct a research study on the exploitation and trafficking of youth sex workers in Hong Kong. If you know someone who may be interested to participate in the study, feel free to share this message with them. Thank you!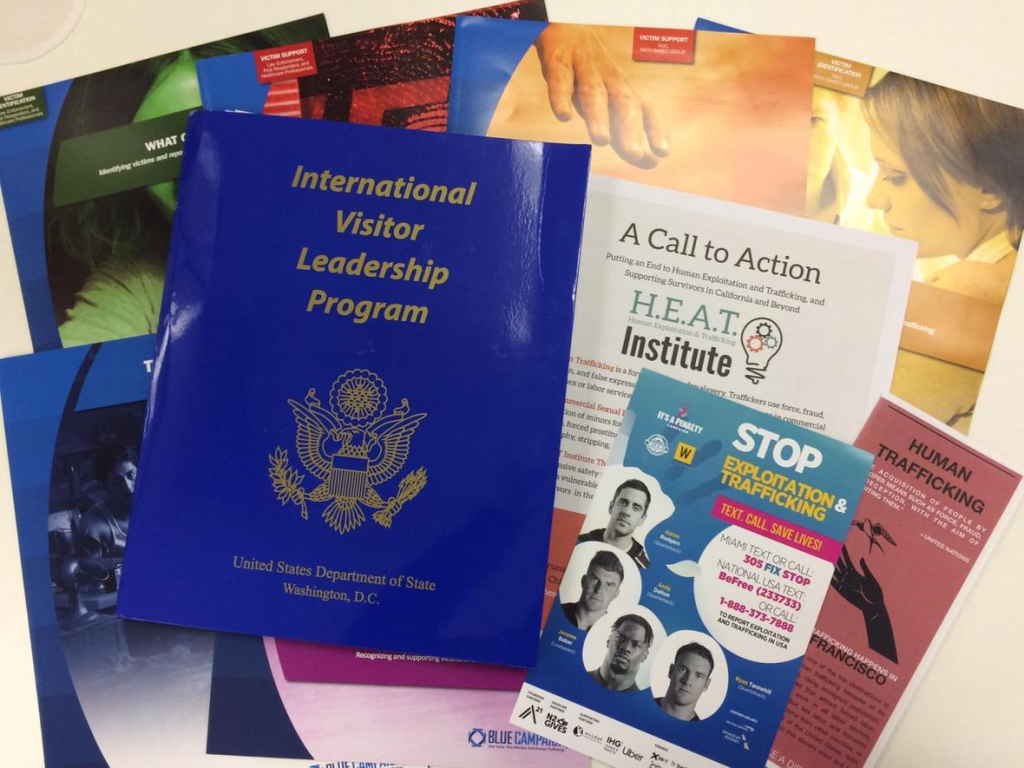 International Visitor Leadership Program
In February, our staff Kara joined the International Visitors Leadership Program hosted by the US Department of State. It was a valuable opportunity to exchange views and share knowledge with various anti-trafficking agencies and organizations in the USA, as well as with other participants of the program from all over the world. Kara looks forward to applying the inspiration and experience she gained to the ongoing fight against human trafficking in Hong Kong.


---


HONG KONG
Hong Kong students take a stand against modern-day slavery on CNN's #MyFreedomDay
Date: 11 March 2020
Source: CNN
During the coronavirus outbreak, students in Hong Kong take a break from home learning to discuss the value of freedom and raise awareness to end slavery with CNN news anchor Kristie Lu Stout.
Watch the interview here.
View more: My Freedom Day 2020 submissions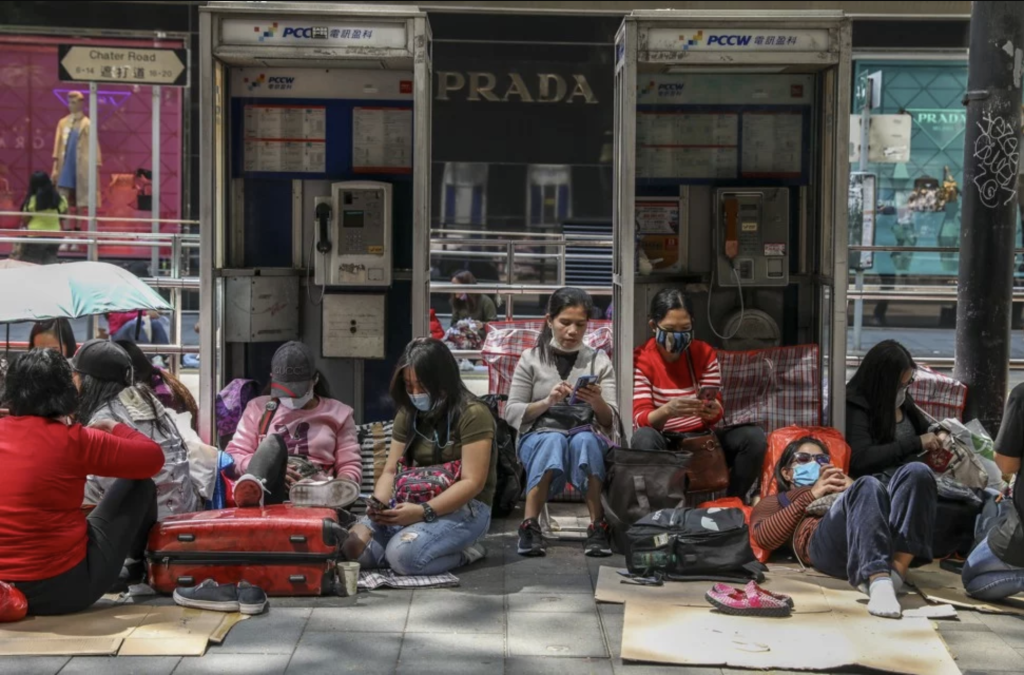 Hong Kong's 'live-in' rule for domestic workers leads to working on rest day, appeal of government policy argues
Date: 17 March 2020
Source: South China Morning Post
Hong Kong's domestic helpers are routinely subject to exploitation on their legally mandated rest day because of a policy that requires them to live with their employers, an appeal against the government policy argued. Barrister Paul Shieh SC told the Court of Appeal the so-called live-in rule, "unacceptably heightened the risk of domestic workers being forced to work while they were supposed to be having their rest day".
Access the article here.
Read more: Hong Kong employers called 'irresponsible' as survey reveals 50,000 domestic helpers not given masks, sanitiser


Two held over jobs scam targeting migrant workers
Date: 17 March 2020
Source: RTHK
Customs officers have cracked down on a purported employment agency, which allegedly preyed on foreign domestic helpers by falsely claiming they could help their friends and family find work in Hong Kong as construction workers, cleaners, and waiters, with salaries supposedly ranging from HK$7,000 to HK$13,000. Officers have identified eight victims so far, and are calling on others to come forward.
---


ASIA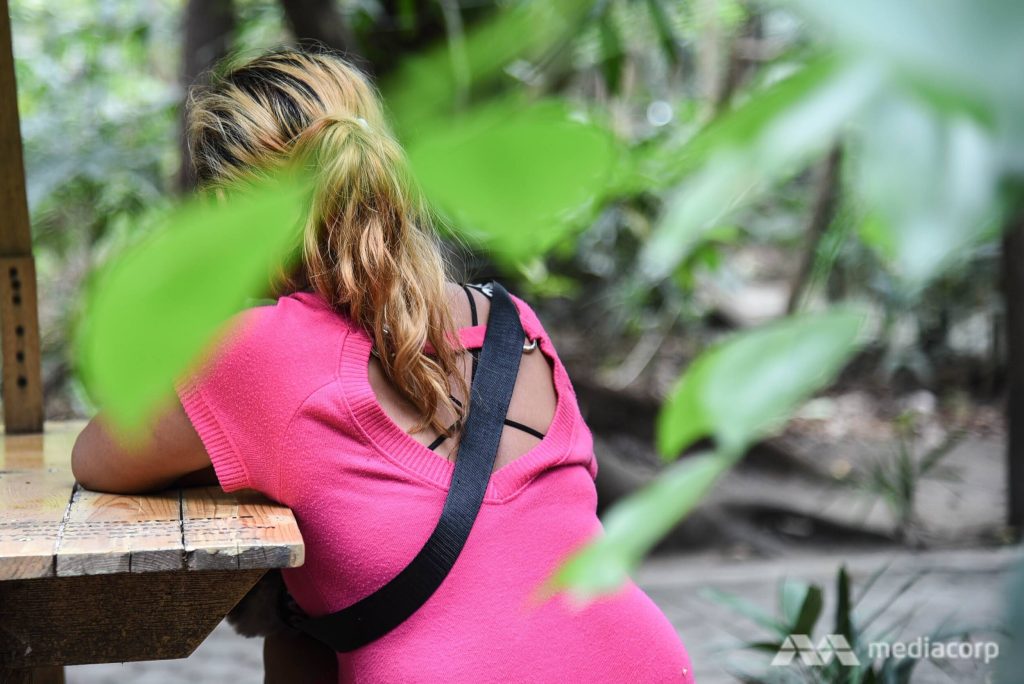 'It's not that I want to sell my kid. I just need money': The Philippine mothers who sell their babies
Date: 8 March 2020
Source: CNA
Commercial adoption of children is qualified as child trafficking under Philippine law. But despite the severe penalties, law-enforcement officers continue to receive reports on the illicit trade. For Jasmine, paid adoption is a guarantee for her child's well-being. She believes whoever could pay US$200 to adopt him would be able to give him a better life. "We stood outside the gate and I looked at them. They were dancing around with the baby. We were both crying," she said.
Trafficked 'brides' stuck in China due to coronavirus after fleeing abuse
Date: 12 March 2020
Source: Reuters
Coronavirus travel restrictions have forced anti-trafficking groups to suspend rescue operations of Vietnamese and Cambodian "brides" from China, with some now in hiding having escaped the homes of men holding them against their will. Chab Dai program manager Chan Saron said in early January, one women reported being transferred to "government-controlled detention" and held "under very strict conditions" before contact was lost.
---


GLOBAL
Niger police rescue 232 victims of sex trafficking, forced labour
Date: 27 February 2020
Source: Reuters
Police in Niger have rescued 232 victims of sex trafficking and forced labor, including girls as young as 10, in a major operation in the capital Niamey, Interpol said. "It's bad enough when you have transportation of illicit goods, but these are real people with real ambitions," said Stephen Kavanagh, Interpol's executive director of police services.
Access the article here.
Read more: The Nigerian human trafficking mafia in Europe


In her own words: An inside look into sex trafficking from Canadian survivors
Date: 9 March 2020
Source: Global News
Wearing cozy clothing, they quietly walk through the door and squeeze onto a floral couch. They wipe their palms on their thighs — you can feel their nerves — you can also feel their bravery. They are survivors of the unimaginable. From different cities and backgrounds, there is a common thread in each woman's narrative. They were all vulnerable in some way and ended up in the arms of someone they thought they could trust before things started to spiral.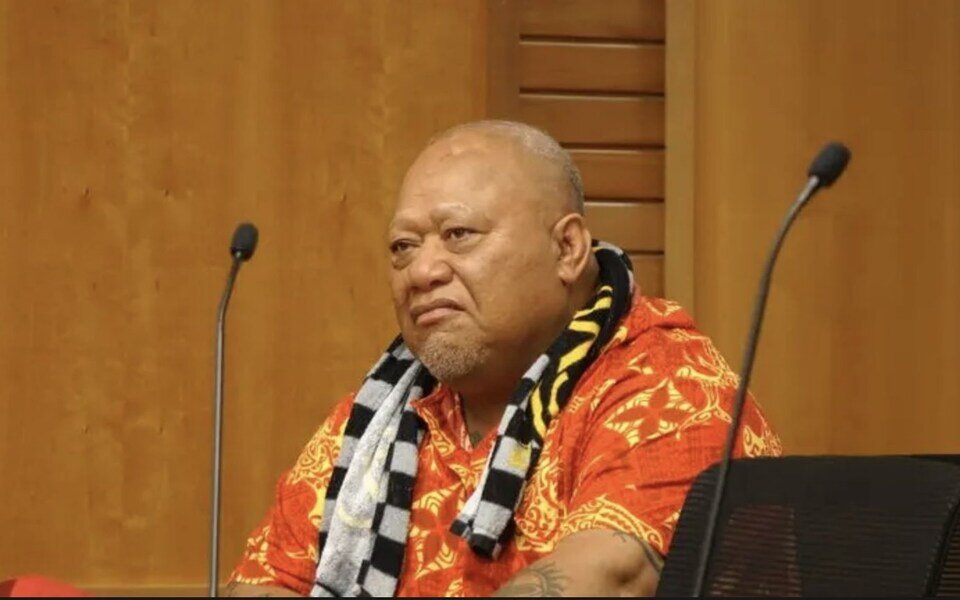 Samoan chief guilty of enslaving countrymen in New Zealand for 25 years
Date: 17 March 2020
Source: The Telegraph
Joseph Auga Matamata, a New Zealand-based Samoan chief was found guilty of human trafficking and using 13 Samoans as slaves in New Zealand over a quarter of a century. He promised paid work or schooling in New Zealand and paid for flights, visas and passports, but upon arrival his victims worked long hours for no pay. It is the first time anyone in New Zealand had been charged with both human trafficking and slavery simultaneously.
---


RESOURCES


Opinion: Child sex trafficking survivors deserve to be protected, not criminalized
Date: 28 February 2020
Source: Crosscut
Sexual abuse during childhood is frequently one of the key indicators that girls will enter the juvenile and criminal justice systems. Often, they are condemned for crimes related to their own sexual abuse and reactions to traumatic events. This includes substance abuse, truancy, running away and retaliating against their abusers. These crimes are loud cries for help and therapeutic intervention, and should not be met with traditional detention and punishment.
Report: China transferred detained Uighurs to factories used by global brands
Date: 1 March 2020
Source: The Guardian
At least 80,000 Uighurs have been transferred from Xinjiang province, some of them directly from detention centres, to factories across China that make goods for dozens of global brands, according to a report from the Australian Strategic Policy Institute (ASPI). The report from the ASPI adds to growing evidence that even after being released from the camps, former detainees are still subject to severe controls and in some cases forced labour.
Access the article here.
Read the summary report here.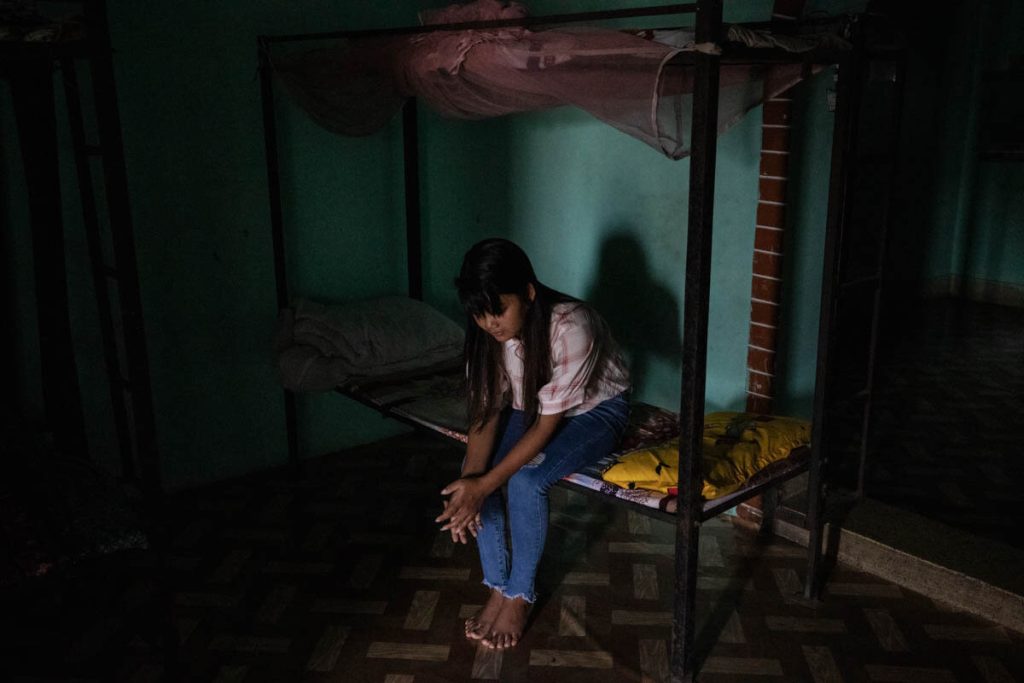 Documentary Photography: 'Spirit me away' – The women and girls lost to trafficking in Nepal
Date: 8 March 2020
Source: Aljazeera
A human trafficking crisis in Nepal is leaving a trail of trauma and lost youth in its wake. 'Spirit me away' shines a light on the origins and the toll of the thriving human trafficking business, worth $150 billion a year worldwide, where women and girls comprise 71% of all modern slavery victims, Nepal being one of its most lucrative motherlodes. From Nepal alone, at least 54 girls and women are trafficked every day to India.
Access the article here.
View the full album here.


Report: Taiwan's major global tuna supplier shows "blind spots" to illegal fishing practices and modern slavery
Date: 19 March 2020
Source: Greenpeace East Asia
This report is based on a 2019 investigation conducted by Greenpeace East Asia, involving interviews with migrant fishers from three fishing vessels that were either flagged or linked to Taiwan. It was found that IUU fishing and forced labour, allegedly, still continue to happen aboard Taiwanese fishing vessels operating in the Atlantic Ocean, where over 20,000 migrant workers are employed.
Access the article here.
Read the full report here.


---


STOP ENEWS, PUBLISHED EVERY MONTH, AIMS TO PROVIDE CURRENT NEWS, EVENTS, AND RESOURCES TO THE ANTI-HUMAN TRAFFICKING COMMUNITY IN HONG KONG. IF YOU HAVE ANTI-TRAFFICKING RELATED ACTIVITIES OR RESOURCES YOU WOULD LIKE TO SHARE THROUGH OUR ENEWS NETWORK, SEND YOUR SUGGESTIONS TO NEWS@STOPHK.ORG. INCLUSION OF CONTENT IN NO WAY REFLECTS THE VIEWS OF OUR ORGANISATION. THANK YOU FOR YOUR SUPPORT.
STOP IS AN INITIATIVE OF BRANCHES OF HOPE BASED IN HONG KONG. IT IS NOT ASSOCIATED WITH ANY OTHER ANTI-TRAFFICKING ORGANISATION OF THE SAME OR SIMILAR NAME.