STOP ENEWS : JUNE 2021


THIS MONTHLY NEWSLETTER IS BROUGHT TO YOU BY STOP TRAFFICKING OF PEOPLE (STOP), PROVIDING YOU WITH THE MOST UP-TO-DATE NEWS, EVENTS AND RESOURCES RELATED TO HUMAN TRAFFICKING. FOR DAILY UPDATES, VISIT OUR FACEBOOK PAGE.


HONG KONG
HK Unveils Another Case of Domestic Helper Abuse
Date: 11 June 2021 | Source: Standard Hong Kong

Asian Migrants' Coordinating Body received a request for help from a 37-year-old domestic helper. She was physically abused by her female employer during her 14-month contract. The helper had not reached out for help fear that she would lose her job until she took the chance to flee on May 30, filing a report at a police station. The employer was detained for a few hours for investigation and had been released on bail.
HK domestic workers faced wave of sex attacks and physical abuse during pandemic 'lockdown'
Date: 29 June 2021 | Source: Hong Kong Free Press

One survey has revealed that reports of sexual abuse and harassment suffered by foreign domestic workers at their workplace tripled in 2020, while another found that 40,000 of such workers in Hong Kong were given zero rest days during the pandemic.
---


ASIA
Thai General Jailed for Trafficking Rohingya Refugees, Died in Prison
Date: 2 June 2021 | Source: SCMP
Manus Kongpan, the former Royal Thai Army lieutenant general who was jailed in 2017 for human trafficking and corruption after the discovery of Rohingya refugees in mass graves, has died in prison.
Vietnamese Being Trafficked by Chinese Nationals to Work in Cambodian Casinos
Date: 18 June 2021 | Source: SCMP
Vietnamese citizens are being lured into migrating to Cambodia, where victims will be brought to hotels and casinos in Sihanoukville and forced to work 16 hours a day. Sihanoukville has received massive Chinese investment in recent years, and its status as one of the primary destinations for labour trafficking has been consolidated by the effects of the pandemic.
---


GLOBAL
Dozens of Women Sue Pornhub, Alleging It Published Nonconsensual Clips
Date: 9 June 2021 | Source: NBC News

More than 30 women sued Pornhub, accusing it of violating federal sex trafficking laws, distributing non-consensual content. The suit alleges that Pornhub's parent company, MindGeek, is a criminal enterprise that purchases, launders, and uploads illegal content often obtained through human trafficking and sexual assault.
A Group of Migrant Girls Accused Guards at Libya Detention Centre of Sexual Assault
Date: 20 June 2021 | Source: Aljazeera
A group of teenage migrant girls housed in a government-run detention centre in Libya has accused guards at the facility of sexually assaulting them. A 17-year-old Somali girl told the Associated Press she was rescued by Libyan security forces after she was captured by traffickers, who sexually abused her. Traffickers are notorious for extorting from, torturing, and assaulting migrants and refugees like her trying to reach Europe.
---


RESOURCES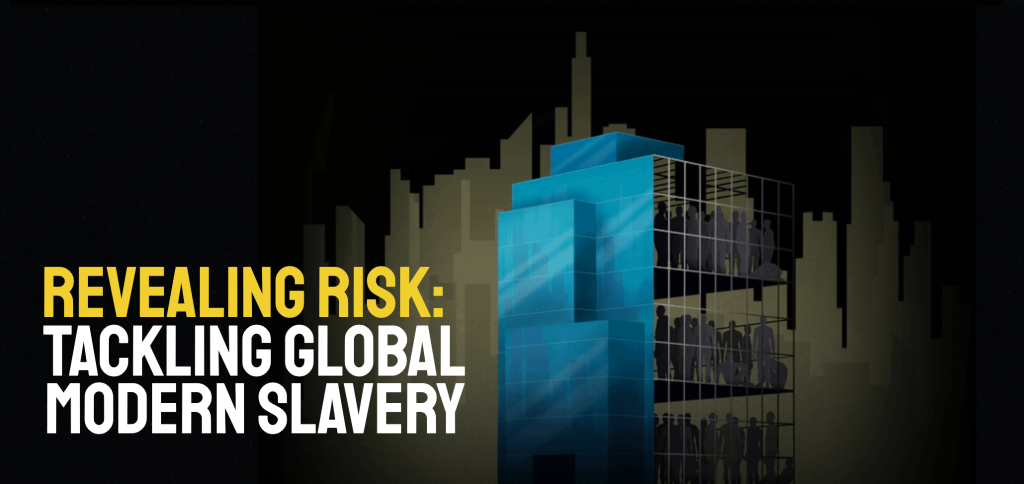 [Report] How the Pandemic Puts Businesses at Higher Risk of Being Linked to Modern Slavery
Date: June 2021 | Source: Dow Jones Professional
The disruption caused by the Covid-19 pandemic has created the perfect breeding ground for this issue to thrive in corporate supply chains, and many companies could be unwittingly falling foul of anti-slavery laws as a result. Dow Jones partnered with Edelman Data and Intelligence to help businesses understand how modern slavery has evolved with the pandemic, and why they need to be more vigilant to the risks.
[Report] Forced Labour at Sea: The case of Indonesian Migrant Fishers
Date: 31 May 2021 | Source: Greenpeace
Greenpeace Southeast Asia analysed complaints from Indonesian migrant fishers over 13 months (May 2019 to June 2020) to show how forced labour indicators have increased. Greenpeace says 26 firms from mainland China, Hong Kong, Taiwan, the Ivory Coast, and Nauru were cited in scores of forced labour complaints.
[Video] The Nth Room Case: The Making of a Monster (Documentary on Online Sex Crime in Korea)
Date: 3 June 2021 | Source: The Korea Times
This is an hour-long documentary on online sex crime cases involving blackmail, cybersex trafficking, and the spread of sexually exploitative videos via the Telegram app between 2018 and 2020 in South Korea. It will also be looking into how similar cases are being seen in other Asian countries, and how, and which social media platforms have become a central hub for criminals in Korea, China, Japan, and other parts of Asia.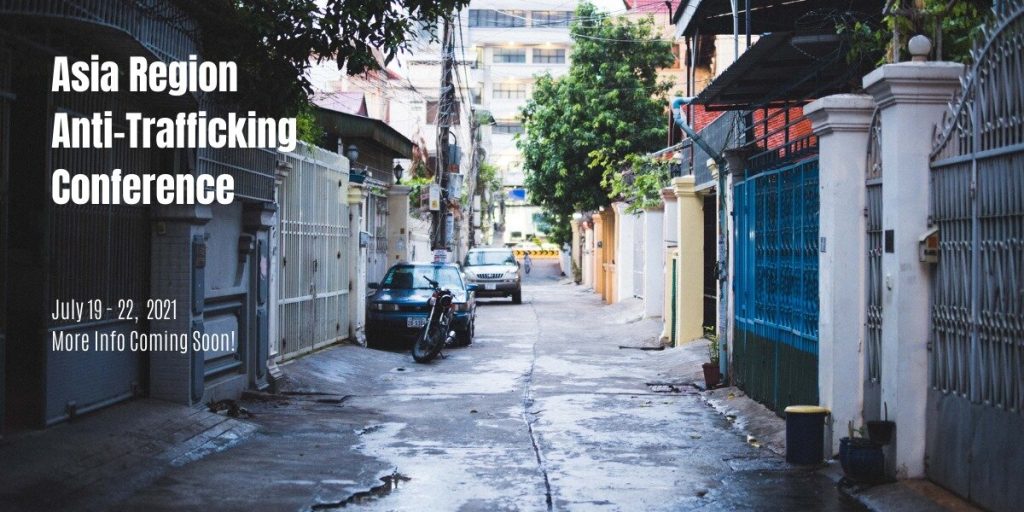 [Event] Asia Region Anti-Trafficking Conference (ARAT)
The Asia Region Anti-Trafficking Conference is happening online on 19-22 July this year. It is a joint partnership from Be Slavery Free, Chab Dai Coalition, and The Freedom Story. The conference aims to:
Develop multi-sector learning and partnerships to improve our responses to the issues of human trafficking and slavery in Asia.
Be updated on the trends and changes in the last 3-5 years in the region and its impact for the future to establish the realities of our context
Learn from each other the best practices in what we do in our contexts
Identify key industries and contexts for collaborative action
Find out more at https://www.aratconference.com/.


---


STOP ENEWS, PUBLISHED EVERY MONTH, AIMS TO PROVIDE CURRENT NEWS, EVENTS, AND RESOURCES TO THE ANTI-HUMAN TRAFFICKING COMMUNITY IN HONG KONG. IF YOU HAVE ANTI-TRAFFICKING RELATED ACTIVITIES OR RESOURCES YOU WOULD LIKE TO SHARE THROUGH OUR ENEWS NETWORK, SEND YOUR SUGGESTIONS TO NEWS@STOPHK.ORG. INCLUSION OF CONTENT IN NO WAY REFLECTS THE VIEWS OF OUR ORGANISATION. THANK YOU FOR YOUR SUPPORT.
STOP IS AN INITIATIVE OF BRANCHES OF HOPE BASED IN HONG KONG. IT IS NOT ASSOCIATED WITH ANY OTHER ANTI-TRAFFICKING ORGANISATION OF THE SAME OR SIMILAR NAME.