STOP ENEWS : JUNE 2020
THIS MONTHLY NEWSLETTER IS BROUGHT TO YOU BY STOP TRAFFICKING OF PEOPLE (STOP), PROVIDING YOU WITH THE MOST UP-TO-DATE NEWS, EVENTS AND RESOURCES RELATED TO HUMAN TRAFFICKING. FOR DAILY UPDATES, VISIT OUR FACEBOOK PAGE.


HONG KONG



Hong Kong downgraded in US trafficking study
Date: 26 June 2020
Source: RTHK English News
The US State Department's annual report on human trafficking has placed Hong Kong on a "watch list" of territories that are not doing enough to tackle the problem. The report said the SAR government "does not fully meet the minimum standards for the elimination of trafficking but is making significant efforts to do so". However the SAR was downgraded to Tier 2 (watch list) status, the second lowest rank in the four-level ranking system, because the government has not criminalised all forms of trafficking.
Access the article here.
Read the '2020 Trafficking in Persons Report' here.
Read Hong Kong government's response here.


---


ASIA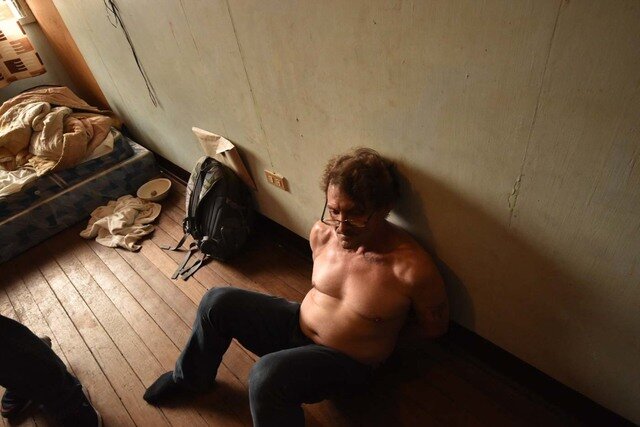 Webcam child sex abuse: Philippine court sentences US man David Timothy Deakin to life in prison
Date: 27 May 2020
Source: South China Morning Post
A Philippine court has sentenced an American to life in prison on charges of sexually exploiting Filipino children using webcams to sell videos, photos and live-streams to buyers abroad. National Bureau of Investigation official said the conviction of David Timothy Deakin is a strong warning to offenders that "they could not hide even if they commit sexual exploitation crimes in cyberspace, because law enforcers are collaborating worldwide to catch them".
Indonesia urged to impose tighter rules for Chinese fishing vessel recruitment after seamen's deaths
Date: 6 June 2020
Source: South China Morning Post
The deaths of four Indonesian workers on the Long Xing 629 fishing vessel – which came to light last month after footage of one of their bodies being dumped into the sea emerged – has sparked calls in Indonesia for tighter rules on the recruitment of seafarers. Moh Abdi Suhufan, representative of activist group Destructive Fishing Watch Indonesia said it had been indicated that the number of Indonesians facing such abuse was "more than what is currently known", and if Jakarta continued to allow Chinese fishing companies to recruit in the country, "means the government would let more victims be trapped in this abuse".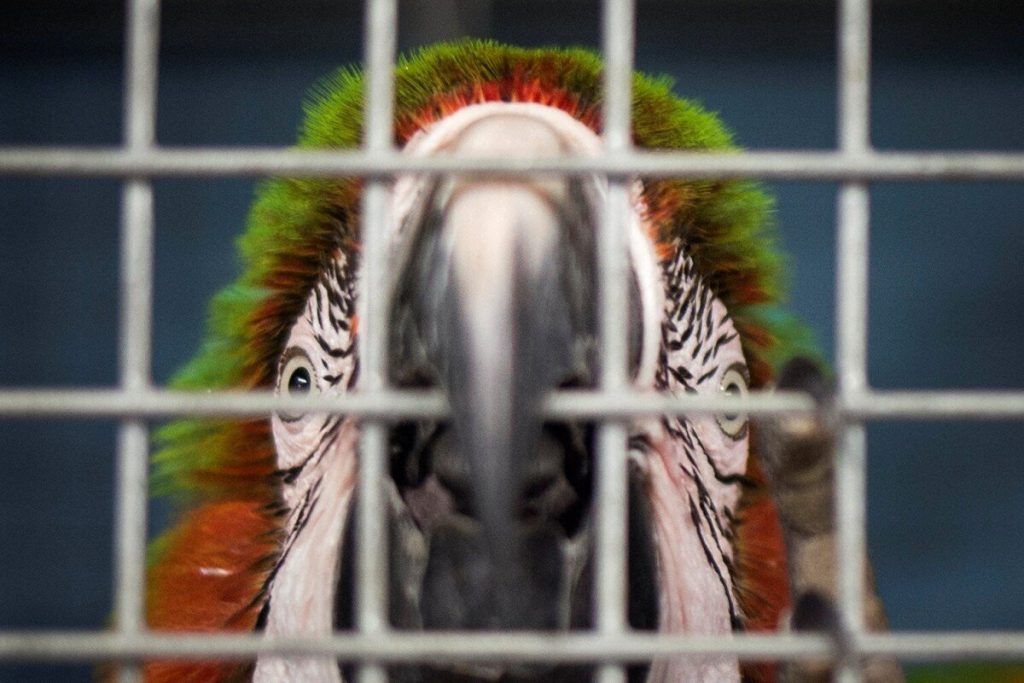 Pakistan: 8 year old Zohra Shah, a caged soul killed for setting birds free
Date: 12 June 2020
Source: The Wire
On May 31, eight-year-old Zohra Shah was brought to Begum Akhter Rukhsana Memorial Hospital in a critical condition. The child was unconscious and had cut marks on her arms and legs, scratch marks and bruises on her torso and most disturbingly, torture marks on her genitals, thighs and calves, potentially pointing towards the likelihood that she was raped. It was discovered that Zohra's injuries came at the hands of her employers, Hassan Siddique and his wife Umme Kulsoom, who had beat her after she reportedly freed some valuable parrots from their cages.
Laid off due to virus, Cambodian garment workers compete for factory shifts
Date: 18 June 2020
Source: Thomson Reuters Foundation
Cambodia's textile industry has been pummelled by the coronavirus pandemic with major Western retailers cancelling orders or demanding discounts from their suppliers. About a third of its 600 garment factories are shut, which has cost tens of thousands of workers their jobs and left them struggling to survive. Mostly women, many of them have recently joined the pre-dawn gatherings where factories send brokers to find women for off-the-books daily shifts to augment their regular labour force. "Why is my fate is in the hands of these despicable brokers?" one seamstress said, having lost her job in March after two decades of consistent factory work.
---


GLOBAL
Essex lorry deaths: 26 arrested in France and Belgium
Date: 27 May 2020
Source: The Guardian
Judicial authorities said a series of early morning raids took place simultaneously in Belgium and France on Tuesday as part of two legal investigations. Police in Belgium and France announced the arrests of 26 people suspected of human trafficking in the deaths of 39 Vietnamese migrants who were found dead inside a refrigerated truck in Britain last year, from a combination of a lack of oxygen and overheating in an enclosed space.
Women picking fruit for UK supermarkets 'facing new forms of exploitation'
Date: 3 June 2020
Source: The Guardian
Women picking strawberries in Spain for UK supermarkets are facing new forms of exploitation, unions and lawyers warn, as the industry is hit by labour shortages caused by the coronavirus pandemic. Spain's strawberry industry has been plagued by allegations that some Moroccan women working in its export fruit industry have suffered sexual violence, exploitation and assault while working on farms in Huelva.
Access the article here.
Read more: Are your tinned tomatoes picked by slave labour?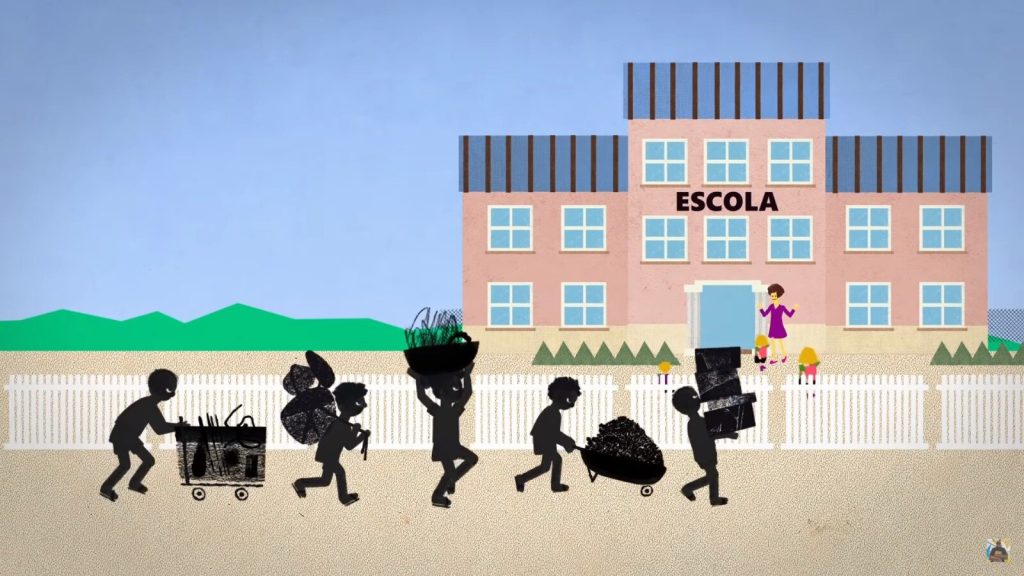 Brazil enlists rappers for national campaign against child labor
Date: 4 June 2020
Source: Reuters
A song written by famous Brazilian rappers Emicida and Drik Barbosa in Portuguese spearheads the campaign, with a weekly podcast and 12 social media videos about child slavery also set for release. The campaign, with the slogan "Covid-19: now more than ever, protect children and adolescents from child labor", aims to curb child labor in Brazil. "The pandemic … pushes a series of families to the margins of society. Under pressure, these families have to put children in an inhumane situation," Emicida said in a statement.
Access the article here.
Listen to Sementes here.


Number of missing vulnerable children soars as safeguarding is cut during pandemic
Date: 6 June 2020
Source: The Guardian
Trafficked and unaccompanied children are going missing in "significant" numbers from the UK's care system. Three charities have documented an "alarming" series of cases since the beginning of lockdown and following legislation introduced in April that stripped most legal safeguards for vulnerable children during the coronavirus pandemic. Evidence has also emerged that younger children are being targeted by criminals, leaving them at risk of becoming destitute and exploited or retrafficked.
---


RESOURCES
Opinion: Is transparency in fashion a dead end?
Date: 28 May 2020
Source: Vogue Business
When H&M topped Fashion Revolution's Transparency Index last month, sustainability advocates pounced. All the ranking showed, they claimed, was that H&M is transparently unsustainable. Transparency is considered a necessary first step to hold brands accountable for more sustainable and ethical practices. But often lost in the push for transparency is the end goal of better wages, safer working conditions and cleaner manufacturing. Years into fashion's transparency movement, critics say it hasn't led to meaningful change.
Report: 'Easy to Borrow, Hard to Repay' ── Credit and debt in Ho Chi Minh City's sex industry
Date: 2 June 2020
Source: United Nations Office on Drugs and Crime
This study examines indebtedness and money-lending in the lives of sex workers. It locates indebtedness in broader issues such as internal migration, financial exclusion and the reliance on informal finance to get by, the grip of money-lending practices in labor sectors, moral narratives on 'evil' usurers, and rapidly rising household debt in Vietnam.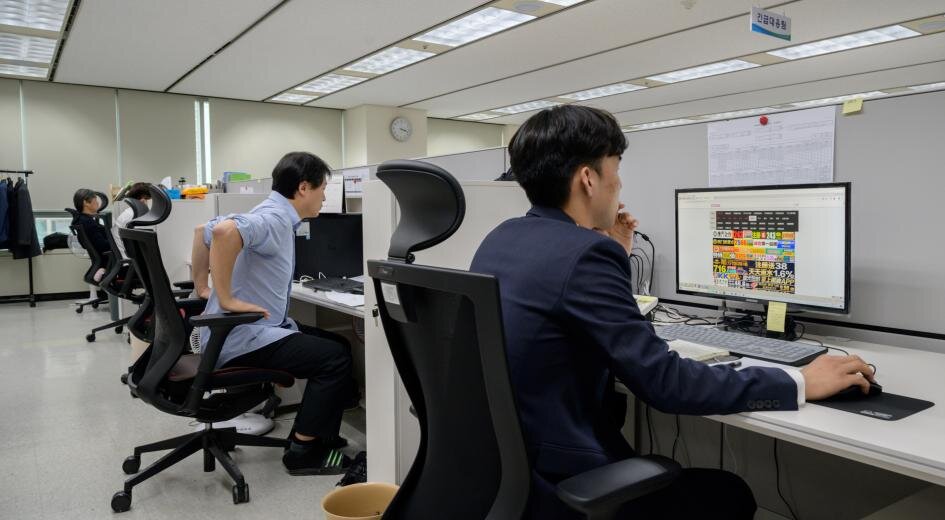 Opinion: As South Korea cracks down on sexual exploitation online, more must be done to fight human trafficking
Date: 17 June 2020
Source: The Heritage Foundation
The Nth-room scandal left South Korea in shock, when information about the nature of these underground crimes became public after an investigative report by two university students broke the story. Nth rooms are chat rooms that illegally produce and sell sexually dehumanizing content in Korea. Those exploited in the Nth rooms may be considered victims of sex trafficking because many were conscripted into the Nth room abuses through force, fraud, or coercion. All 103 victims, including 26 minors, were referred to as "slaves."
---


STOP ENEWS, PUBLISHED EVERY MONTH, AIMS TO PROVIDE CURRENT NEWS, EVENTS, AND RESOURCES TO THE ANTI-HUMAN TRAFFICKING COMMUNITY IN HONG KONG. IF YOU HAVE ANTI-TRAFFICKING RELATED ACTIVITIES OR RESOURCES YOU WOULD LIKE TO SHARE THROUGH OUR ENEWS NETWORK, SEND YOUR SUGGESTIONS TO NEWS@STOPHK.ORG. INCLUSION OF CONTENT IN NO WAY REFLECTS THE VIEWS OF OUR ORGANISATION. THANK YOU FOR YOUR SUPPORT.
STOP IS AN INITIATIVE OF BRANCHES OF HOPE BASED IN HONG KONG. IT IS NOT ASSOCIATED WITH ANY OTHER ANTI-TRAFFICKING ORGANISATION OF THE SAME OR SIMILAR NAME.