STOP ENEWS : JUN/JUL 2022


THIS MONTHLY NEWSLETTER IS BROUGHT TO YOU BY STOP TRAFFICKING OF PEOPLE (STOP), PROVIDING YOU WITH THE MOST UP-TO-DATE NEWS, EVENTS AND RESOURCES RELATED TO HUMAN TRAFFICKING. FOR DAILY UPDATES, VISIT OUR FACEBOOK PAGE.


HIGHLIGHT OF THE MONTH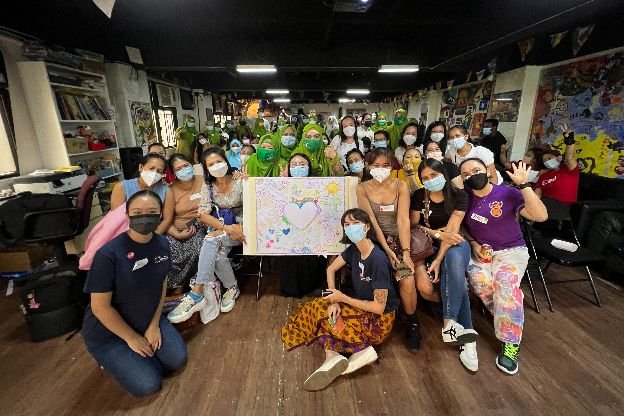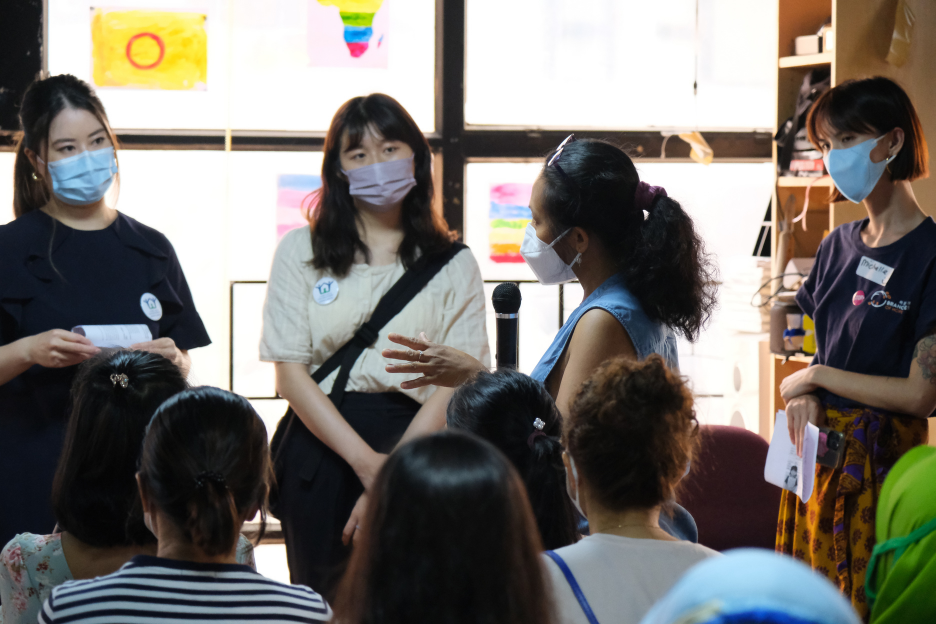 BOH Awareness Month: World Day Against Trafficking In Persons Celebration

Thank you all for coming to the World Day Against Trafficking in Persons Celebration yesterday! Out of the 59 participants, we had 53 migrant domestic workers joining us! We hope all of you have taken home not just some tips on online job searching and knowledge on the role of technology in human trafficking, but also good memories of great times we shared together. Last but not least, thank you Fair Employment Agency for being our guest speaker!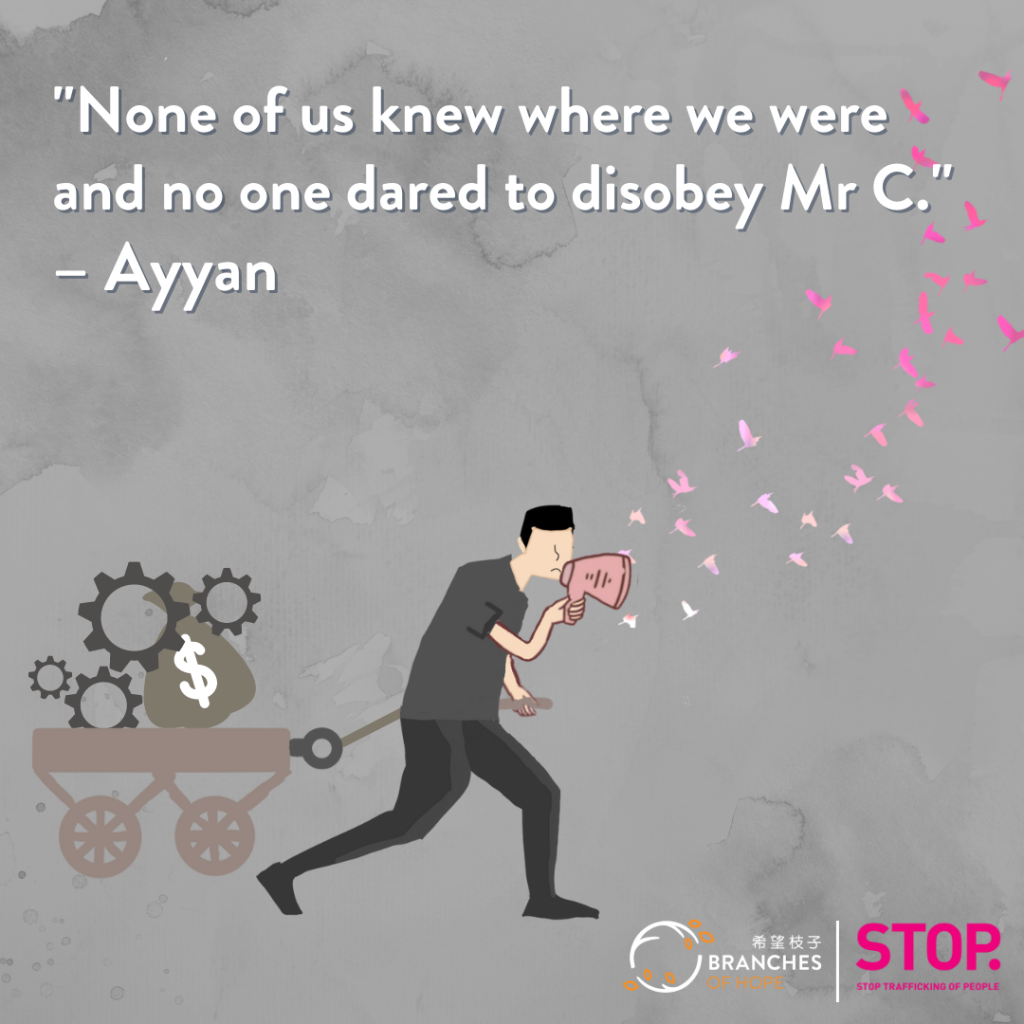 BOH Awareness Month: Give Survivors A Voice

Survivors of human trafficking and labour exploitation in Hong Kong have their own stories to share; however, their voices are often suppressed and unheard in the city. In observance of World Day Against Trafficking In Persons, we invited members of the public to give survivors a voice by voicing over their stories and experiences and sharing on social media.
Be loud, be shameless. Listen to the series here:
Ayyan's Story | Sithara's Story | Shirley's Story (Cantonese)
Zoe's Story (Cantonese) | Kasuni's Story | Nimala's Story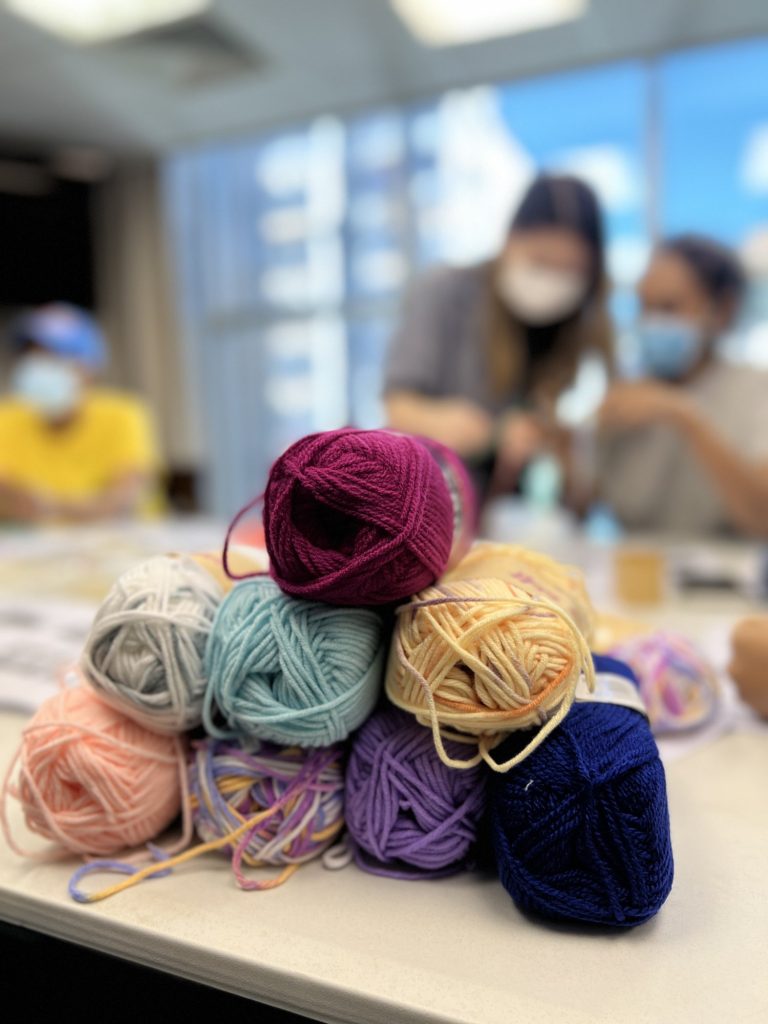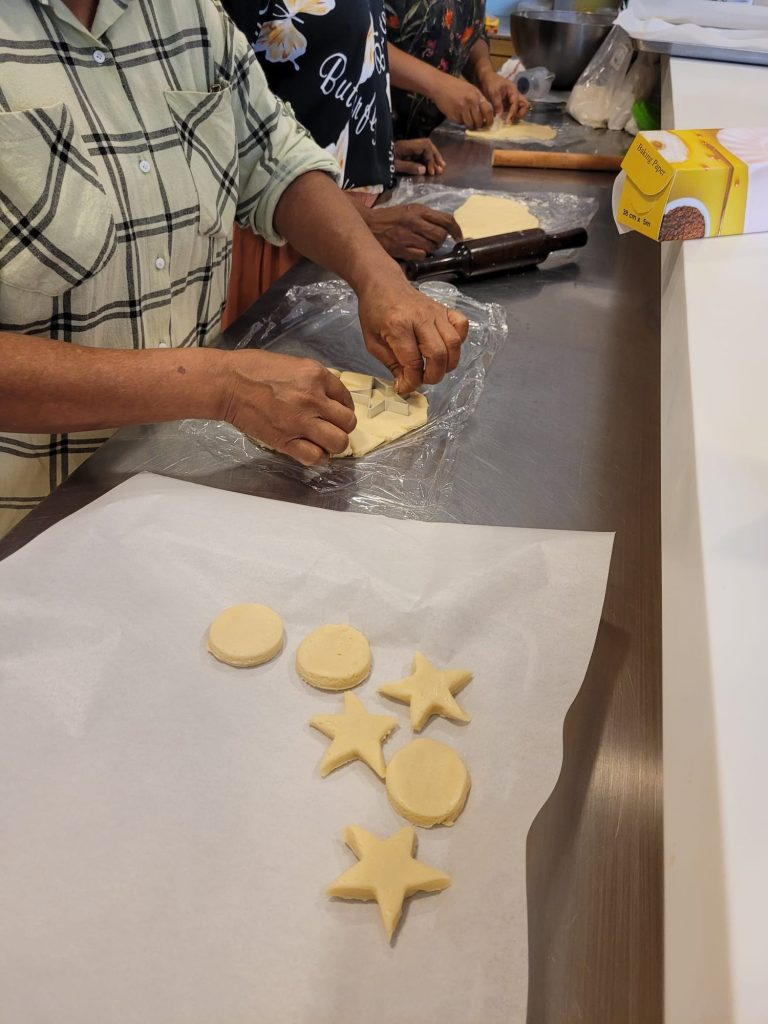 Client Support: Crochet & Cookie Baking

Building a strong social support network is a key ingredient in trauma recovery. Led by our summer intern, Lea, STOP organised three sessions of self-care workshop for the community in July. Seven of our community members together with our teammates shared a great time learning new techniques in crocheting and cookie baking. Let's heal, learn and grow together!


---


HONG KONG
Migrant domestic worker found unconscious in employer's home died of 'natural causes,' Hong Kong jury rules

Date: 15 June 2022 | Source: Hong Kong Free Press

A Filipina domestic worker found unconscious in her employers' home in 2017 died of natural causes, a Hong Kong jury has ruled following a week-long inquest. When asked what had caused Quinto's death, the jury said that the cause of death was unknown. It gave some recommendations to the police and the Labour Department.

Access the article here.
Related reading: Helper's death sparks appeal to cap work hours




US report on human trafficking in Hong Kong 'biased'

Date: 20 July 2022 | Source: RTHK

The Hong Kong government objected to a United States report on human trafficking, describing it as "biased and unfair". In the 2022 Trafficking Persons Report, the US State Department said the Hong Kong government "does not meet the minimum standards for the elimination of trafficking", and gave the SAR its second-worst "Tier 2 Watch List" rating.

Access the article here.
Access the report here.
Read the Hong Kong government's response here.


---


ASIA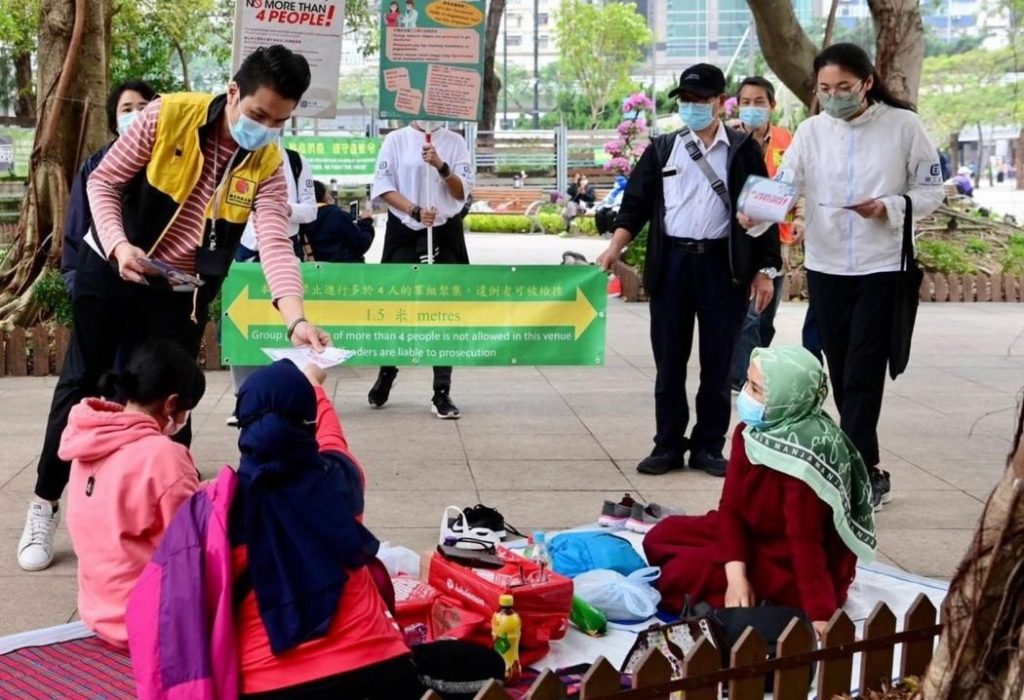 Give domestic workers across Asia and the Pacific the rights they deserve

Date: 16 June 2022 | Source: Hong Kong Free Press

As the Covid-19 pandemic slowly abates, it is time for countries in Asia and the Pacific to provide better social protection for domestic workers and fully recognise and regulate their work as equal to any other. According to an International Labour Organization (ILO) publication, "Making the right to social security a reality for domestic workers," more than two thirds of domestic workers in the Asia-Pacific are not covered by even one social security benefit.

Access the article here.


---


GLOBAL
Stopping slavery and exploitation needs you – trafficking investigator

Date: 8 June 2022 | Source: Newsroom

As submissions to the New Zealand Government's modern slavery and worker exploitation proposals close, a former human trafficking investigator says change is critical and needs business, officials, iwi, civil society, and most importantly the media to be working together.

Access the article here.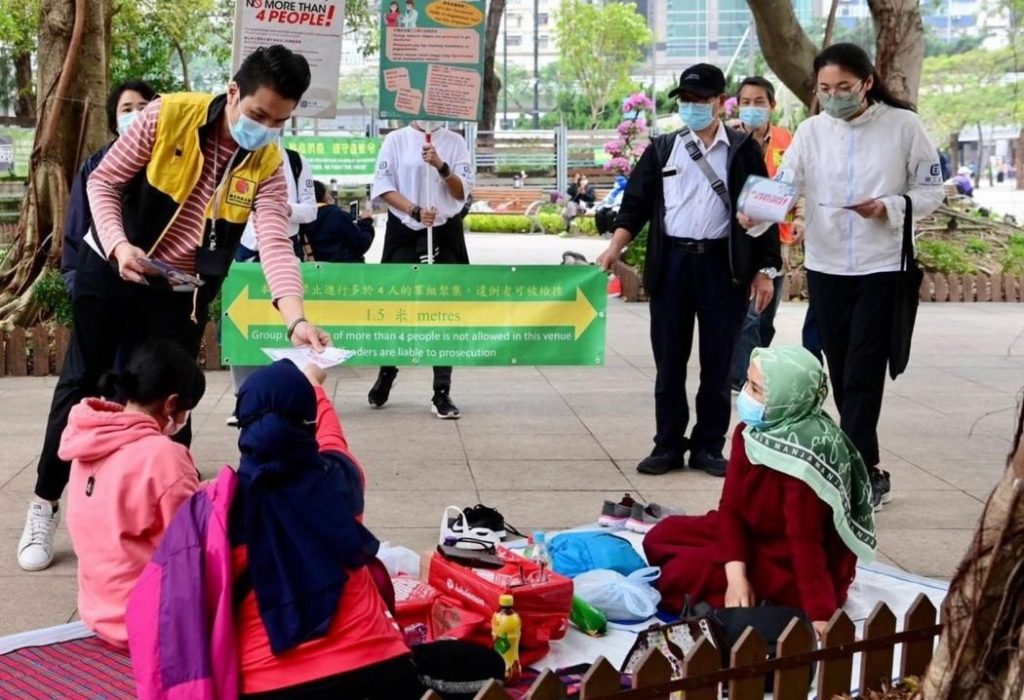 Migrant care workers came to help the UK. Now they're trapped in debt bondage

Date: 18 June 2022 | Source: The Guardian

Meera Stephen came to Britain with a big suitcase and even bigger dreams. The 27-year-old had left Kerala in south India to work at a care home in Manchester, one of thousands of migrant workers to come after a government recruitment drive to fill more than 100,000 vacancies in social care. The job would pay £10 (HKD$95) an hour – just above minimum wage. But it came at a price. In exchange for securing her employment, she would pay a recruitment agent 1.3m rupees – about £13,700 (HKD$129,550).

Access the article here.
Read more: 'You complain, you get fired': Migrant crews on UK fishing boats speak out
Read more: Human traffickers 'using UK universities as cover'


---


RESOURCES
[Documentary] Racism for Sale – BBC Africa Eye documentary

Date: 13 June 2022 | Source: BBC

In February 2020, a shocking video began to circulate on Chinese social media. A group of African children are being instructed, by a voice off-camera, to chant phrases in Chinese. The kids repeat the words with smiles and enthusiasm — but they don't understand that what they're being told to say is "I am a black monster and my IQ is low." The clip ignited outrage in China and beyond. But no-one ever answered the crucial questions: Why was this filmed? Where was it shot? Who made it?

Watch the documentary here.
Read more: Man charged with child trafficking after BBC report said he used Malawian kids to make videos mocking Black people for profit


[Report] 'Just a Maid': Report highlights emotional abuse of migrant domestic workers in Singapore

Date: 24 June 2022 | Source: The Diplomat

Migrant domestic workers in Singapore continue to face various kinds of emotional abuse, despite growing legal protections against more visible forms of sexual or physical abuse, a migrant worker advocacy group claims in a new report. In a report released this week, the Humanitarian Organization for Migration Economics (HOME), a Singapore-based group that advocates for the rights of migrant workers, documented the "invisible wounds" that employers often inflict on domestic workers, many of them migrants from the Philippines.
Access the article here.
Access the report here.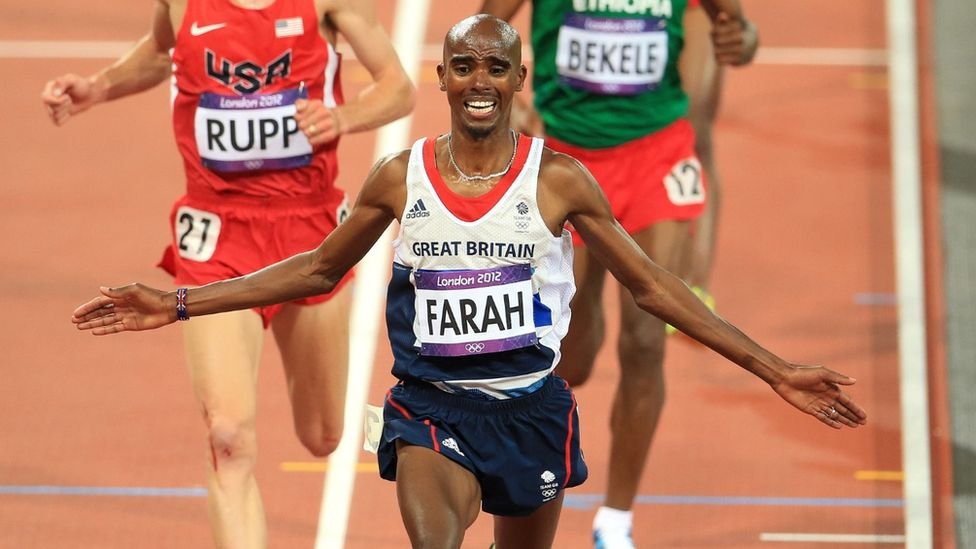 [Documentary] Sir Mo Farah reveals he was trafficked to the UK as a child – BBC News

Date: 13 July 2022 | Source: BBC

Olympian Sir Mo Farah was brought to the UK illegally as a child and forced to work as a domestic servant, he has revealed. The athlete has told the BBC he was given the name Mohamed Farah by those who flew him over from Djibouti. His real name is Hussein Abdi Kahin. He was flown over from the East African country aged nine by a woman he had never met, and then made to look after another family's children, he says. In a documentary by the BBC and Red Bull Studios, Sir Mo recalls the moment he found out his family were still alive after years of no contact.
Watch the documentary here.
Read more: Calls to trafficking helpline go up after Sir Mo Farah revelation


---


STOP ENEWS, PUBLISHED EVERY MONTH, AIMS TO PROVIDE CURRENT NEWS, EVENTS, AND RESOURCES TO THE ANTI-HUMAN TRAFFICKING COMMUNITY IN HONG KONG. IF YOU HAVE ANTI-TRAFFICKING RELATED ACTIVITIES OR RESOURCES YOU WOULD LIKE TO SHARE THROUGH OUR ENEWS NETWORK, SEND YOUR SUGGESTIONS TO NEWS@STOPHK.ORG. INCLUSION OF CONTENT IN NO WAY REFLECTS THE VIEWS OF OUR ORGANISATION. THANK YOU FOR YOUR SUPPORT.
STOP IS AN INITIATIVE OF BRANCHES OF HOPE BASED IN HONG KONG. IT IS NOT ASSOCIATED WITH ANY OTHER ANTI-TRAFFICKING ORGANISATION OF THE SAME OR SIMILAR NAME.