STOP ENEWS : JULY 2020
THIS MONTHLY NEWSLETTER IS BROUGHT TO YOU BY STOP TRAFFICKING OF PEOPLE (STOP), PROVIDING YOU WITH THE MOST UP-TO-DATE NEWS, EVENTS AND RESOURCES RELATED TO HUMAN TRAFFICKING. FOR DAILY UPDATES, VISIT OUR FACEBOOK PAGE.


HIGHLIGHT OF THE MONTH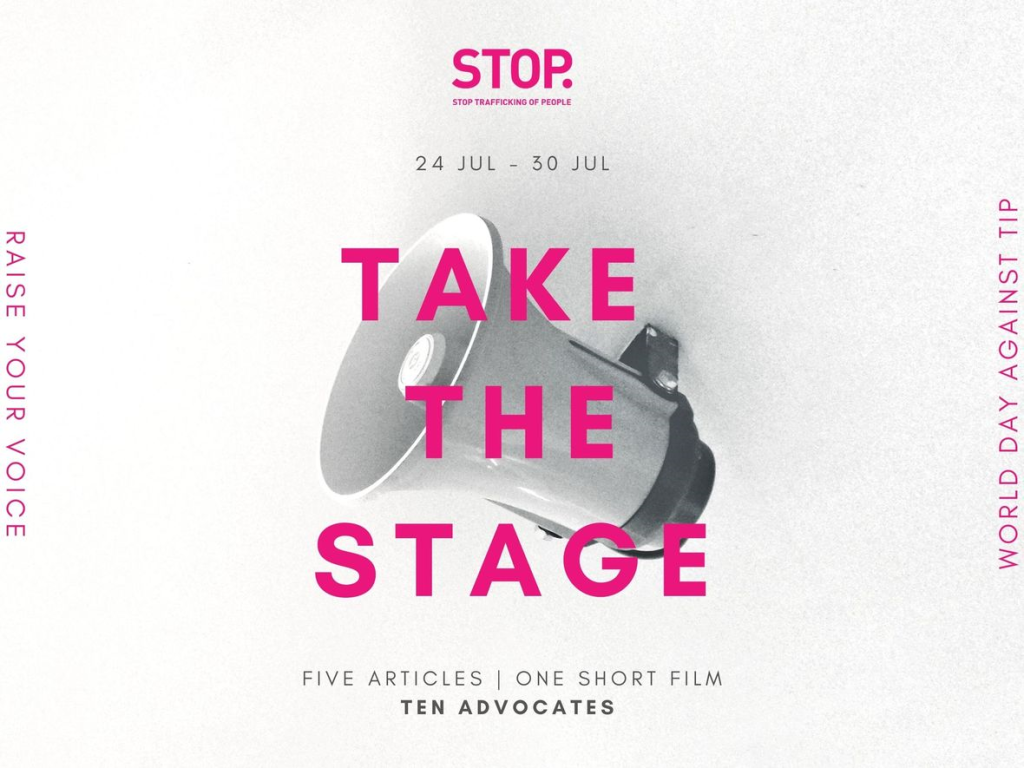 Take The Stage for World Day Against Trafficking In Persons 2020
STOP firmly believes that the key to putting a stop to Hong Kong's "hidden epidemic" of human trafficking, is by listening with humility to the diverse voices in our community, and by encouraging people of all ages and backgrounds to actively engage in discussion about these issues.
In preparation for this year's World Day Against Trafficking in Persons, STOP invited a group of our volunteers and Jacqueline, our Research and Policy Officer, to take the stage and share with us their thoughts & knowledge about human trafficking, through a series of five articles and a short film (Cantonese).
View the full series here.
Read our feature on the SCMP here.


---


HONG KONG
Why is Hong Kong rewarding employment agencies when the industry is complicit in human trafficking?
Date: 5 July 2020
Source: South China Morning Post
The Hong Kong government recently endorsed a subsidy scheme that will give up to HK$117.28 million (US$15.3 million) to the employment agency industry. While it is true that employment agencies have been severely hit by the pandemic, the scheme does not acknowledge that a large subset of that industry has been criticised for facilitating labour trafficking through debt-based coercion. What should a government do when it is called out for complicity in relation to human trafficking and modern slavery?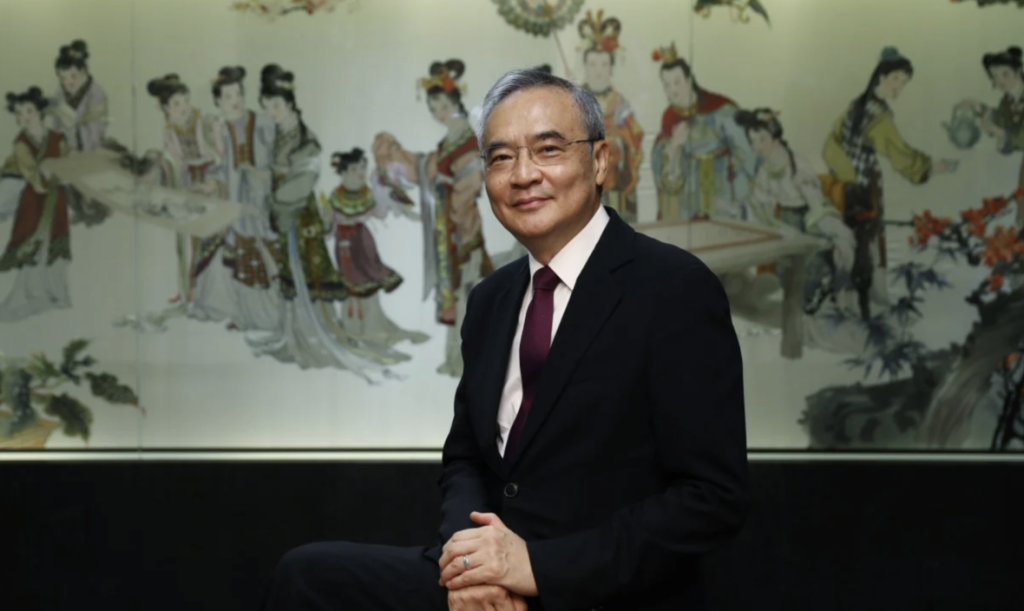 Hong Kong textile firm Esquel to keep its Xinjiang factories open despite US sanctions threat over 'forced labour' accusations
Date: 13 July 2020
Source: South China Morning Post
Esquel, the Hong Kong textile maker that began operations in Xinjiang in the mid-1990s, was one of six companies singled out for potential sanctions in draft legislation unveiled by US lawmakers in March, accusing it of using forced labour in the Xinjiang region of western China. If passed, the law would tightly restrict imports to the United States from Xinjiang, the toughest response yet to accusations of Beijing's massive detention of Uygur Muslims and forced labour practices.
Access the article here.
Read more: US seizes 'forced labour' Xinjiang hair imports


---


ASIA
Filipino children abandoned to internet sex abusers during coronavirus
Date: 7 July 2020
Source: The Fuller Project
The boy is 16 years old, and law enforcement officers believe he's being sexually exploited by foreigners over the internet – abuse that seems to have been going on for years. He lives in the Philippines, and they know exactly where. They have a pretty clear picture of what his abusers are doing to him, and they are worried about what is likely to happen if they don't get him out fast. This would normally be the part of the story where a rescue occurs. But the National Bureau of Investigation says it is unable to act.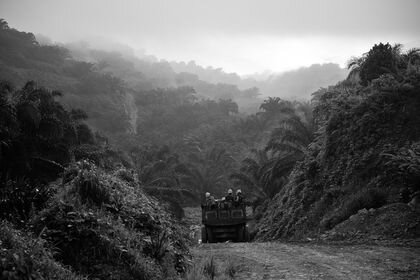 Malaysia's Sime Darby accused of forced and child labour by anti-trafficking group
Date: 8 July 2020
Source: SAYS
Liberty Shared, a Hong Kong-based anti-trafficking group, has petitioned the US Customs and Borders Protection concerning alleged conditions of forced labour and child labour at Sime Darby Plantation. "Workers described the imposition of arbitrary penalties, threat of and actual sexual harassment, physical threats and abuse, various and inconsistent deductions in pay, varying conditions of accommodation, and fees charged for basic facilities," the Liberty Shared managing director said.
Women abducted for marriage, and often raped, in Indonesia – it's the custom, villagers say
Date: 20 July 2020
Source: South China Morning Post
The island of Sumba in eastern Indonesia has abundant natural charms and ancient cultural traditions. Yet Sumba's many attractions conceal a sinister practice that has allowed men to uproot women from their families, erase their dreams and ambitions, and force them into marriage. This has been going on for many years on the island of more than 750,000 people, but a recent 29-second video of a young woman desperately crying while she is carried away by five men has captured the attention of Indonesians everywhere.
---


GLOBAL
Sex traffickers left thousands of women to starve during Italy lockdown
Date: 10 July 2020
Source: The Guardian
According to the UN's International Office for Migration, more than 80% of Nigerian women who arrived in Italy from Libya in recent years were victims of highly organised sex trafficking gangs. The women are forced into prostitution to pay off predatory debts and controlled through violence and fear of "juju" black magic rituals they are made to undergo before their journey to Europe. During the prolonged and strict three-month Covid-19 lockdown in Italy, these women and their children were left alone and cashless to starve by their exploiters.
Access the article here.
Watch more: Nigeria's sex trafficking curse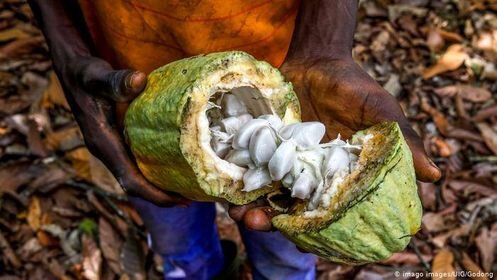 German ministers push for supply chain law against exploitation
Date: 15 July 2020
Source: DW
A typical bar of chocolate costs a mere €0.80 at a German supermarket. Many of these sweets, however, are produced using child labour. Two decades ago, the University of Chicago launched a research project looking into how many child labourers are employed on the West African cocoa plantations in Ivory Coast and Ghana. According to the scholars' latest report, 2.26 million children are currently toiling away in the industry — a tragic new record. Yet few German companies are ensuring basic labour and human rights standards are respected in the supply chain. That's why two German ministers are now planning a law obliging companies to take responsibility.
Adult used kids to snatch, exploit other children in Mexico
Date: 22 July 2020
Source: The Washington Post
A scandal involving the abduction and exploitation of young children in a colonial Mexican city popular with tourists widened when prosecutors released additional evidence that an adult apparently used other children to help kidnap a missing 2-year-old boy. The search for Dylan Esaú Gómez Pérez led prosecutors to a house in San Cristobal de las Casas where 23 abducted children were being kept at a house in deplorable conditions and forced to sell trinkets and handicrafts in the street. But Dylan, who turns 3 in November, was not among them.
---


RESOURCES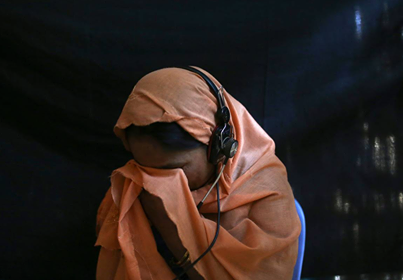 Opinion: Storm clouds on the horizon for U.S. human trafficking rankings
Date: 29 June 2020
Source: Thomson Reuters Foundation
Each June, the United States releases the annual Trafficking in Persons Report, setting forth each country's response to forced labor and sex trafficking. Assembled by a dedicated team under the challenges of COVID-19 lockdowns, this year's Report, though it commemorates the 20th Anniversary of the modern anti-trafficking movement, should be read not as a triumphalist document but as a warning of storm clouds on the horizon.
Access the article here.
Read more: STOP's response to Hong Kong's downgrade in the 2020 TIP Report.


Opinion: Will Boohoo's young customers overlook the modern slavery scandal?
Date: 16 July 2020
Source: Retail Gazette
A Sunday Times investigation earlier this month saw the online fashion giant embroiled in controversy over allegations that its Leicester factory was paying garment workers as little as £3.50 an hour. The factory in question was also accused of reportedly "forcing" workers to come into work even while sick with Covid-19. Is the online retail giant's reputation hanging by a thread or will its young customers continue to shop with it? How can other retailers learn from the damage?
Access the article here.
Read more: Boohoo supplier modern slavery reports – How UK workers are 'earning as little as £3.50 per hour'


---


STOP ENEWS, PUBLISHED EVERY MONTH, AIMS TO PROVIDE CURRENT NEWS, EVENTS, AND RESOURCES TO THE ANTI-HUMAN TRAFFICKING COMMUNITY IN HONG KONG. IF YOU HAVE ANTI-TRAFFICKING RELATED ACTIVITIES OR RESOURCES YOU WOULD LIKE TO SHARE THROUGH OUR ENEWS NETWORK, SEND YOUR SUGGESTIONS TO NEWS@STOPHK.ORG. INCLUSION OF CONTENT IN NO WAY REFLECTS THE VIEWS OF OUR ORGANISATION. THANK YOU FOR YOUR SUPPORT.
STOP IS AN INITIATIVE OF BRANCHES OF HOPE BASED IN HONG KONG. IT IS NOT ASSOCIATED WITH ANY OTHER ANTI-TRAFFICKING ORGANISATION OF THE SAME OR SIMILAR NAME.