STOP ENEWS : FEBRUARY 2021

THIS MONTHLY NEWSLETTER IS BROUGHT TO YOU BY STOP TRAFFICKING OF PEOPLE (STOP), PROVIDING YOU WITH THE MOST UP-TO-DATE NEWS, EVENTS AND RESOURCES RELATED TO HUMAN TRAFFICKING. FOR DAILY UPDATES, VISIT OUR FACEBOOK PAGE.


HIGHLIGHT OF THE MONTH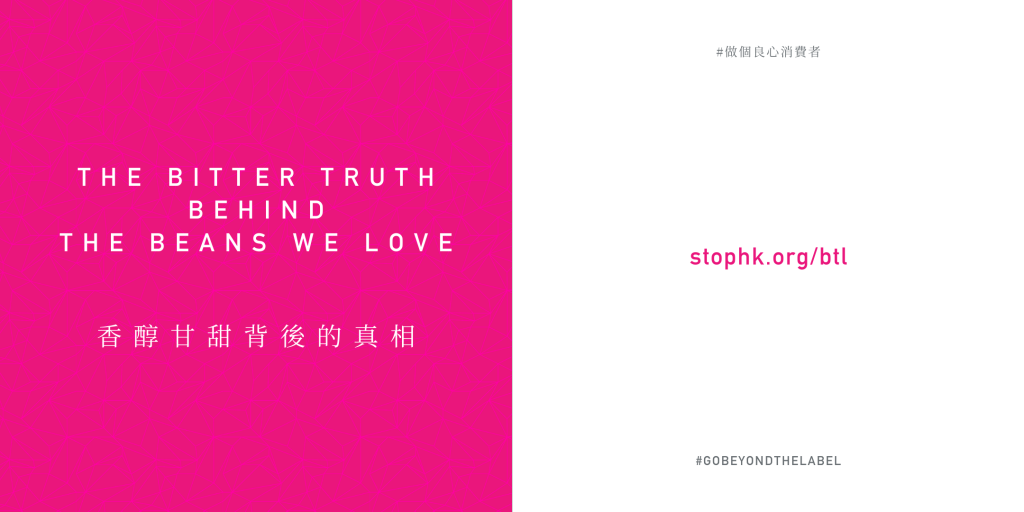 Go Beyond The Label will return in just a moment!
February has been so fruitful sharing with all of you about The Bitter Truth Behind The Beans We Love. Thank you for the support and we hope the campaign has helped you gain some new insights about responsible consumerism. If you haven't yet checked out our video, click here to learn more about Modern Slavery in the cocoa and coffee industries!
Don't want to miss a thing? Stay connected with us on Facebook and Instagram.


---


ASIA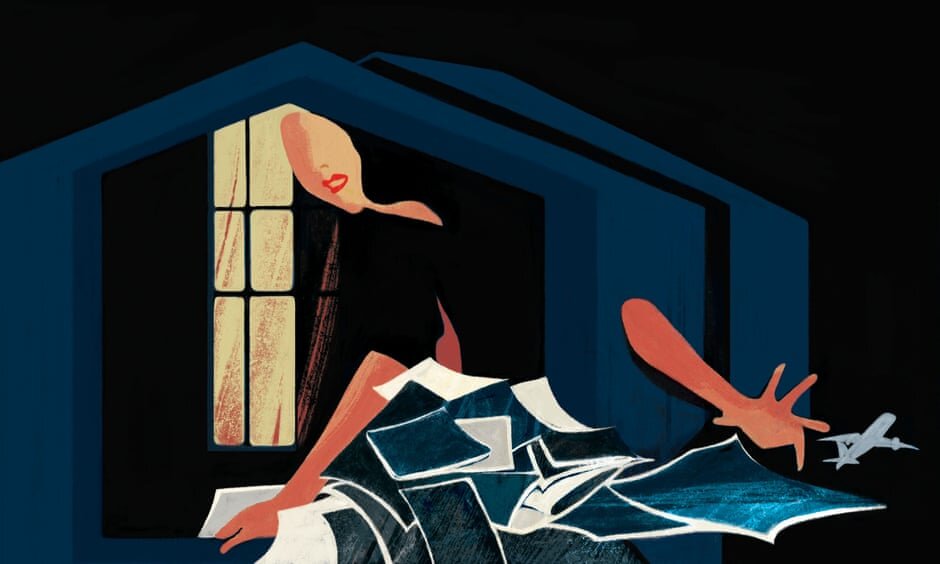 'I want to go home': Filipina domestic workers face exploitative conditions
Date: 27 January 2021
Source: The Guardian
The Philippine government says that about one-third of its 10 million citizens overseas are women working in "elementary" jobs – a term widely interpreted as referring to domestic workers. Human Rights Watch has long described migrant domestic workers as one of the world's most vulnerable demographics. Now, nearly a year into a global pandemic, thousands of Filipina women are stranded with even fewer options to flee exploitation. Many of the Filipina women we interviewed across Asia, Europe and the Middle East lost jobs or had salaries cut – others were subjected to physical abuse…
Family of girl, 12, forced to marry abductor condemn Pakistan authorities
Date: 10 February 2021
Source: The Guardian
The family of a 12-year-old girl in Pakistan who was chained up in a cattle pen for more than six months, after allegedly being kidnapped and forced to marry her abductor, Khizer Hayat, have attacked the authorities for refusing to act. Police investigators initially held Hayat but then released him, saying there was no evidence the girl had not consented to the marriage and that a medical report said she was 16.
Thai child modelling agent charged over child sex abuse images
Date: 16 February 2021
Source: BBC
Thai police have arrested the head of a child modelling agency after more than 500,000 indecent images of children were found on computer hard drives. Danudetch "Nene" Saengkaew, 23, has been charged with importing pornographic images into a computer system and sexually abusing minors, the Bangkok Post reported. Police Col Korrawat Panprapakorn, director-general of the DSI, said the amount of evidence convinced investigators that the agency "must have been behind the abuse of thousands of children".
---


GLOBAL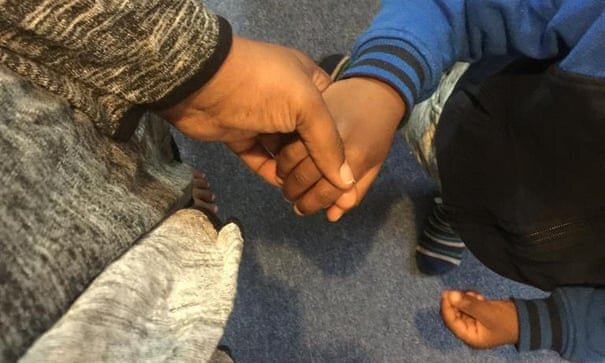 Slavery survivors moved 'without notice, without reason' in London lockdown
Date: 29 January 2021
Source: The Guardian
Modern slavery survivors with young children were among refugees allegedly forced to move accommodation in London with as little as one day's notice during coronavirus lockdowns this winter. The Home Office advises that if people seeking asylum in the UK need to be moved, a letter will be sent to them "confirming the arrangements". But of the five women who spoke to the Guardian, all said they had received no letter before being told by phone or in person that they needed to move within days and, in some cases, without being given a reason.
In Afghanistan, a booming kidney trade preys on the poor
Date: 6 February 2021
Source: The New York Times
The illegal kidney business is booming in the western city of Herat, Afghanistan, fueled by sprawling slums, the surrounding land's poverty and unending war, an entrepreneurial hospital that advertises itself as the country's first kidney transplantation center, and officials and doctors who turn a blind eye to organ trafficking.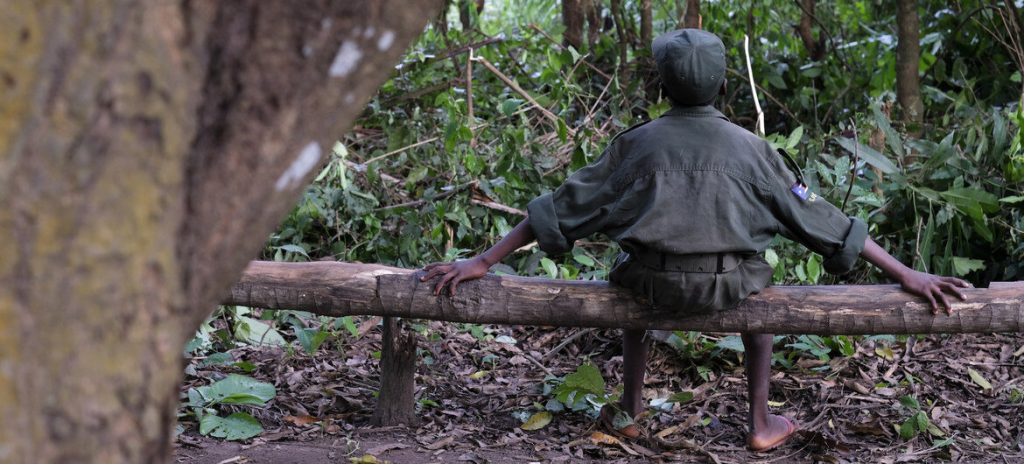 COVID fuelling risk of recruitment and use of children in conflict, UN and EU warn on International Day
Date: 12 February 2021
Source: Reuters
More children could be pushed into the joining armed forces and armed groups due to the impact of the coronavirus pandemic, senior United Nations and European Union (EU) officials said on International Day against the Use of Child Soldiers. In a joint statement, it was also warned that "only a fraction" of those released from armed forced and groups are able to access reintegration programmes or support.
Access the article here.
Read more: From the field — Ugandan forced to commit 'horrendous acts' as 9-year-old child soldier


A lawsuit is accusing 7 chocolate makers of complicity in child labour and trafficking in the cocoa trade
Date: 13 February 2021
Source: Business Insider
Human rights group International Rights Advocates has filed a federal class action lawsuit against mega chocolate makers like Nestle, Mars, and Hershey alleging complicity in child trafficking and forced child labour. In 2001, the companies signed the Harkin-Engel Protocol, which said they would cease using child labour by 2005, according to the IRAdvocates. But as time passed, the companies started giving themselves more leniency in regards to ending the use of child labour, the group says.
Access the article here.
Read more: 2020 List of goods produced by child labour or forced labour


---


RESOURCES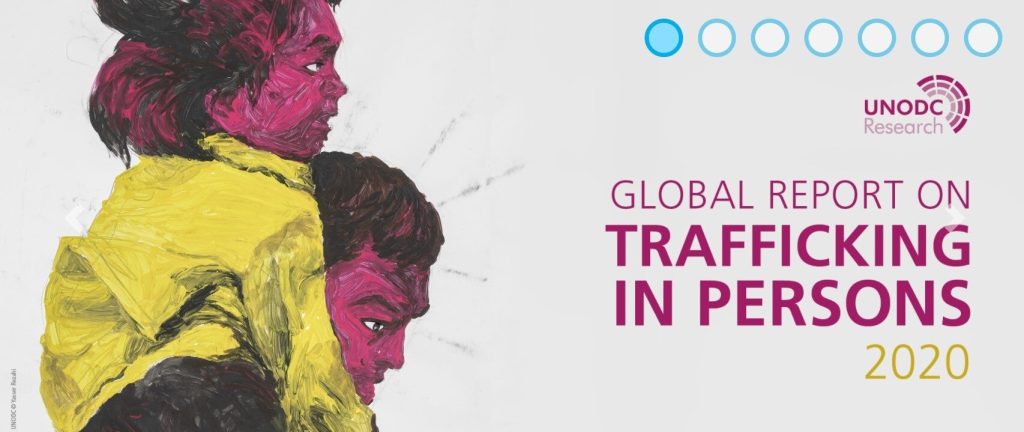 Report: Share of children among trafficking victims increases; COVID-19 seen worsening overall trend in human trafficking
Date: 2 February 2021
Source: United Nations Office on Drugs and Crime (UNODC)
The number of children among detected trafficking victims has tripled in the past 15 years, while the share of boys has increased five times, according to the 2020 Global Report on Trafficking in Persons. "Millions of women, children and men worldwide are out of work, out of school and without social support in the continuing COVID-19 crisis, leaving them at greater risk of human trafficking. We need targeted action to stop criminal traffickers from taking advantage of the pandemic to exploit the vulnerable," said UNODC Executive Director Ghada Waly.
Access the article here.
Read the report here.


Documentary: Child trafficking in Europe
Date: 12 February 2021
Source: DW Documentary
What prospects do children have if they've grown up in a criminal environment? Pickpocketing is part of everyday life in the Paris Metro. Police say it's often committed by Romanian children, working mostly for their own parents, who use threats to keep their children stealing. These children are merely the first link in the chain. Investigators were able to trace the money all the way to Romania, where it reappears in very specific places. The criminal business is organized by gangs all over Europe.
Access the article here.
Watch more: Contract killing in Colombia


Opinion: Now is the time to support sex workers' rights
Date: 18 February 2021
Source: Open Democracy
The COVID-19 pandemic and the measures put in place to mitigate it have exacerbated existing inequalities by forcing millions of workers around the world to lose work and income. Sex workers have been particularly hard hit. The long-standing conflation of sex work and trafficking have effectively led to their exclusion from not only government relief and protective measures but also from most private and philanthropic support. Yet the explicitness of the damage being done also presents us with an opportunity to turn the conversation around…
Access the article here.
Read more: Listening to working children is a legal obligation – not a choice


---


STOP ENEWS, PUBLISHED EVERY MONTH, AIMS TO PROVIDE CURRENT NEWS, EVENTS, AND RESOURCES TO THE ANTI-HUMAN TRAFFICKING COMMUNITY IN HONG KONG. IF YOU HAVE ANTI-TRAFFICKING RELATED ACTIVITIES OR RESOURCES YOU WOULD LIKE TO SHARE THROUGH OUR ENEWS NETWORK, SEND YOUR SUGGESTIONS TO NEWS@STOPHK.ORG. INCLUSION OF CONTENT IN NO WAY REFLECTS THE VIEWS OF OUR ORGANISATION. THANK YOU FOR YOUR SUPPORT.
STOP IS AN INITIATIVE OF BRANCHES OF HOPE BASED IN HONG KONG. IT IS NOT ASSOCIATED WITH ANY OTHER ANTI-TRAFFICKING ORGANISATION OF THE SAME OR SIMILAR NAME.