STOP ENEWS : FEBRUARY 2020

THIS MONTHLY NEWSLETTER IS BROUGHT TO YOU BY STOP TRAFFICKING OF PEOPLE (STOP), PROVIDING YOU WITH THE MOST UP-TO-DATE NEWS, EVENTS AND RESOURCES RELATED TO HUMAN TRAFFICKING. FOR DAILY UPDATES, VISIT OUR FACEBOOK PAGE.

HIGHLIGHT OF THE MONTH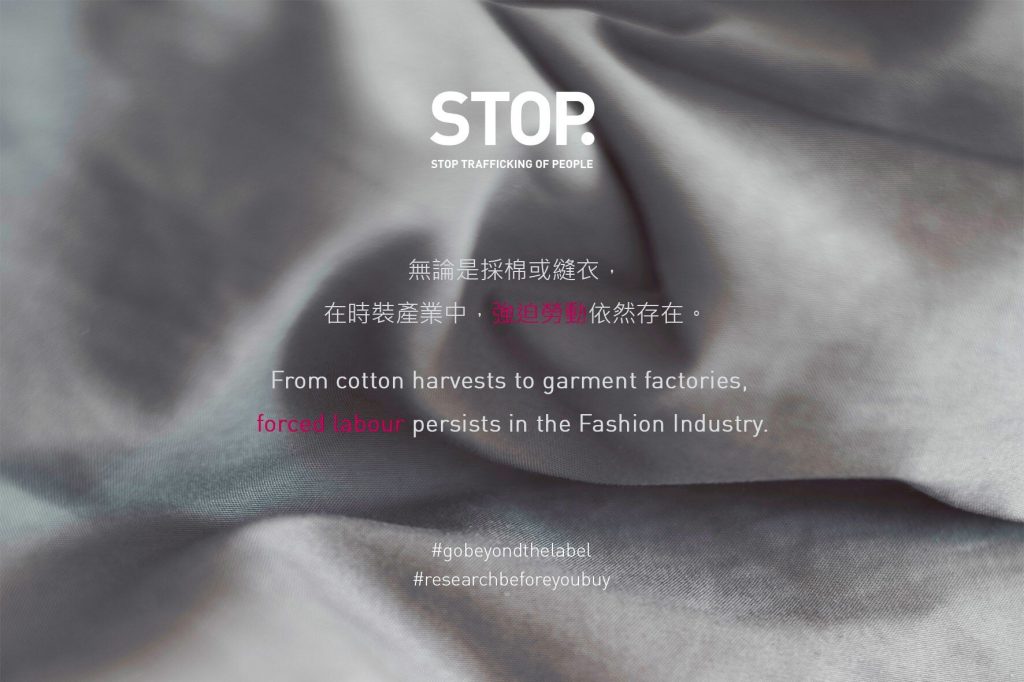 It's the end of our #GoBeyondTheLabel series!
We hope you've gained a better understanding of the whys, whats and hows of ethical fashion and sustainable consumerism.
Did we miss anything? Tell us on Facebook!
Read the myths and tips for sustainable shopping here.
Watch our video here.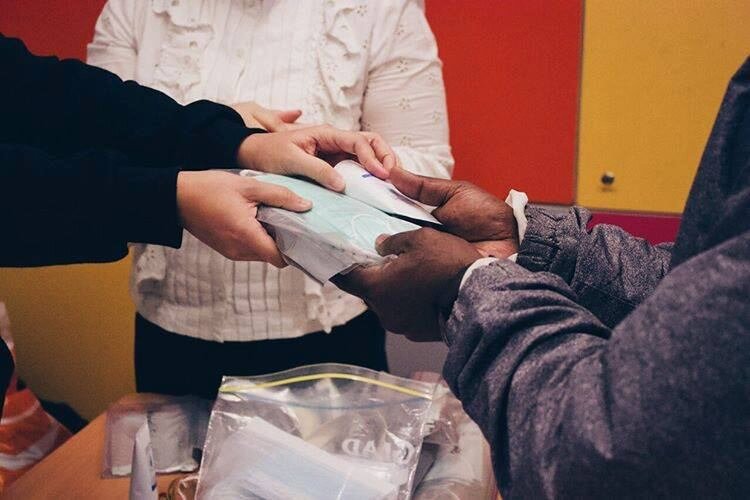 Thank you to our donors and volunteers!
Thanks to private donations from churches and individuals, 1,200 face masks and 70 sanitizers were packed and distributed last week to trafficking survivors and refugee families in Hong Kong. A big thank you also to our volunteers, we could not have done it without your support!
Virus prevention advice in various languages:
* Video (Indonesian) – Dr Ho PL Youtube Channel
* Video (Tagalog) – Dr Ho PL Youtube Channel
* Leaflet (Sinhala) – Sri Lankan Buddhist Cultural Centre (HK) Facebook
* Web Info (Other Languages) – Centre for Health Protection, DH


---


HONG KONG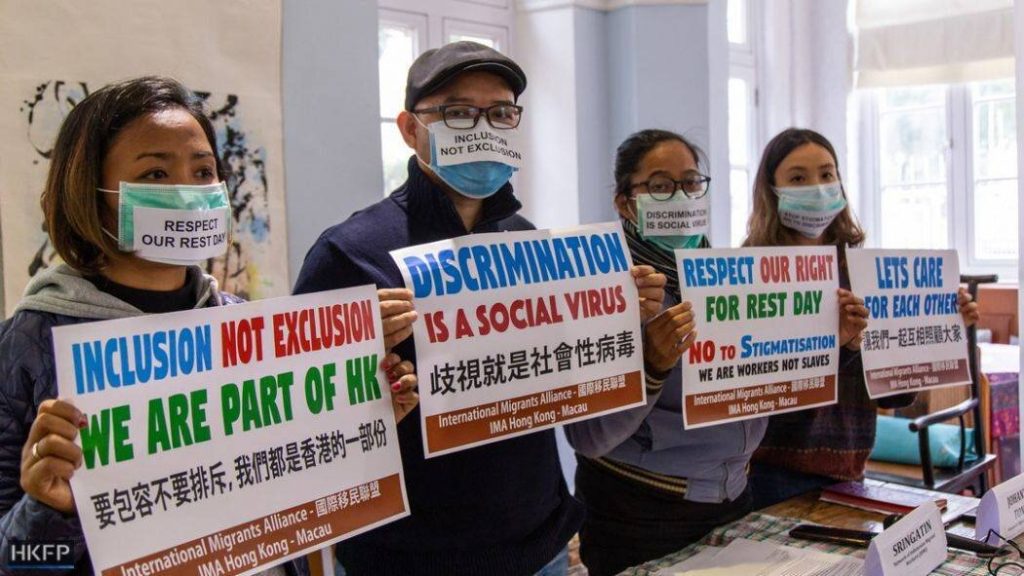 'It's crazy now': Discrimination over coronavirus is worse than during SARS, says Hong Kong domestic worker activist
Date: 6 February 2020
Source: Hong Kong Free Press
The Labour Department caused a major backlash among the migrant worker community, as advocacy group slammed the department's call for domestic workers to spend their rest day at home as "unfair and discriminatory. Eman Villanueva, Vice-Chairperson of the Filipino Migrant Workers' Union says, "the government should have made a general call for all citizens to minimise social contact, rather than singling out domestic workers."
Three reports from female inmates at Hong Kong's prison mask factory
Date: 7 February 2020
Source: Lausan
Shiu Ka-chun, a member of the Hong Kong Legislative Council in the Social Welfare functional constituency, publicized overlooked accounts of labor exploitation, wage theft and human rights violation in the midst of emergency facemask production by female inmates in Hong Kong's carceral system. Here are translations of three short updates from late January to early February from the office of Shiu.
---


ASIA
Dozens of Rohingya refugees missing, 15 confirmed dead after boat capsizes
Date: 11 February 2020
Source: Reuters
The vessel had set sail packed with refugees trying to make their way to Malaysia from camps in Bangladesh. "It was inhumane," said the official, Hamidul Islam. "The boat was carrying roughly 130 people, while it had a capacity of 50." Malaysia is home to more than 100,000 Rohingya refugees. Lured by traffickers, hundreds attempt the perilous voyage to Malaysia on overcrowded, rickety vessels during the November-to-March window.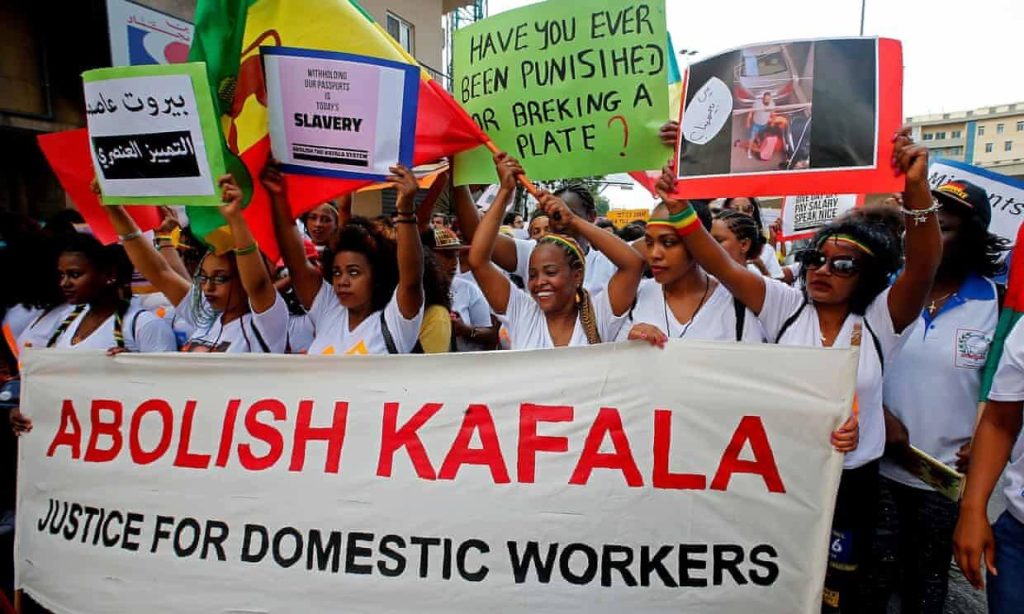 How Nepal's migration ban traps female 'modern day slaves' in the Gulf
Date: 14 February 2020
Source: The Guardian
Amita knew she had to escape. After five months of being assaulted, starved and being forced to work for 20 hours a day as a domestic maid in a suburban house in Kuwait, the 45-year old from Nepal seized her chance. While the household slept, she climbed out of a downstairs bathroom window and fled. Amita managed to find the Nepali embassy, hoping that staff there would help send her home. They refused. "Instead, they told me to go to jail," she says.
Bride trafficking, a problem on China's belt and road
Date: 15 February 2020
Source: South China Morning Post
As Beijing's multibillion-dollar infrastructure drive expands across Asia, experts say greater regional connectivity may have an unwanted by-product. Girls and young women in the poorer countries it connects appear to be at greater risk of human trafficking and forced marriages. Louise is among thousands of young girls and women who have been trafficked into marriages with Chinese men…
---


GLOBAL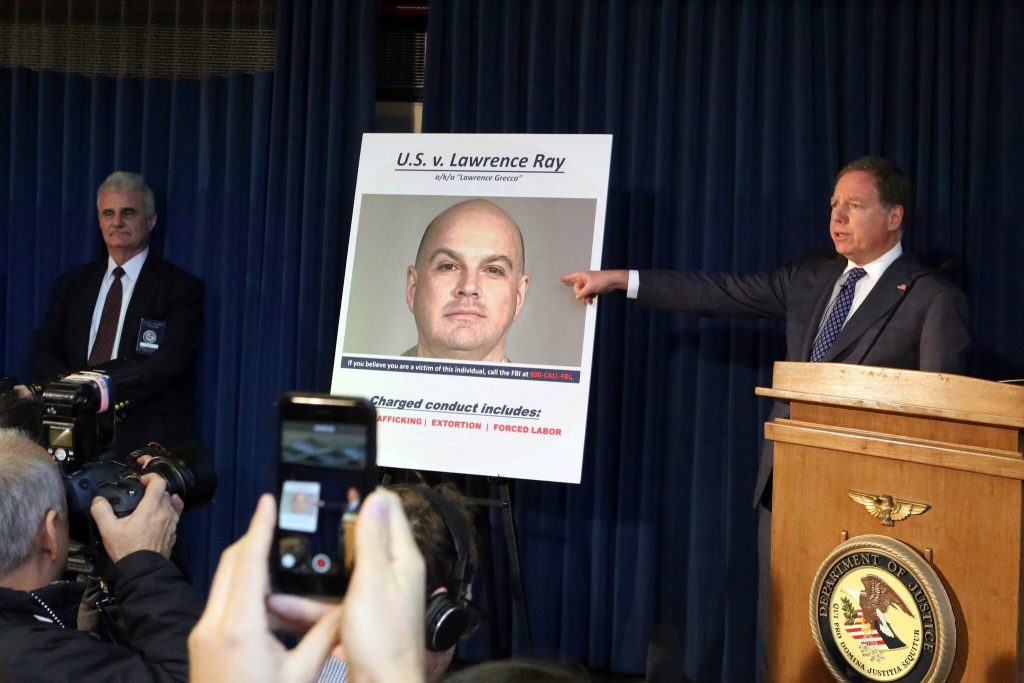 Sarah Lawrence parent accused of sex trafficking and abusing students
Date: 11 February 2020
Source: New York Times
Lawrence V. Ray showed up at his daughter's elite college in late 2010, shortly after being released from prison, and moved into her dormitory. Soon, he started doing "therapy sessions" with her roommates, convincing them he could help with their problems. For eight years, the indictment said, Mr. Ray "subjected the victims to sexual and psychological manipulation and physical abuse."
British woman repeatedly trafficked for sex after Home Office failures
Date: 16 February 2020
Source: The Guardian
A highly vulnerable sex trafficking victim was re-trafficked by county lines drug gangs on multiple occasions after the Home Office repeatedly refused to fulfil its legal obligation to provide her with safe accommodation. "It is wholly unacceptable to refuse to provide specialist support and accommodation to a victim of modern slavery because their needs are too complex," said Rachael Davis, solicitor at Duncan Lewis.
'You're not screening for them': Concern that trafficked Irish children are falling through the cracks
Date: 23 February 2020
Source: TheJournel.ie
The OSCE's special representative for combating trafficking in human beings, said one of the main pieces lacking in Ireland's response to human trafficking is proactive identification. When it comes to child victims, the data indicates that most of the identified victims are from other countries, but that doesn't mean there aren't Irish victims…
Disappearance of pregnant refugees raises trafficking fears in Netherlands
Date: 23 February 2020
Source: The Irish Times
At least 25 pregnant African women went missing from refugee centres in the Netherlands in November and December, in what is feared may be a new development in the trafficking of refugees from centres across Europe. Concerns hardened that the women were being trafficked and that their children could be illegally adopted – or even, in some cases, sold for use in voodoo rituals.
---
RESOURCES
Opinion: Cracking The $150 Billion Business Of Human Trafficking
Date: 2 February 2020
Source: Forbes
Human trafficking often involves the legitimate services of banks, transportation companies, the hospitality business, health care providers, and digital social media platforms. It is clear that governments cannot address this issue alone and rely on the private sector and civil society organization to join forces and scale-up solutions.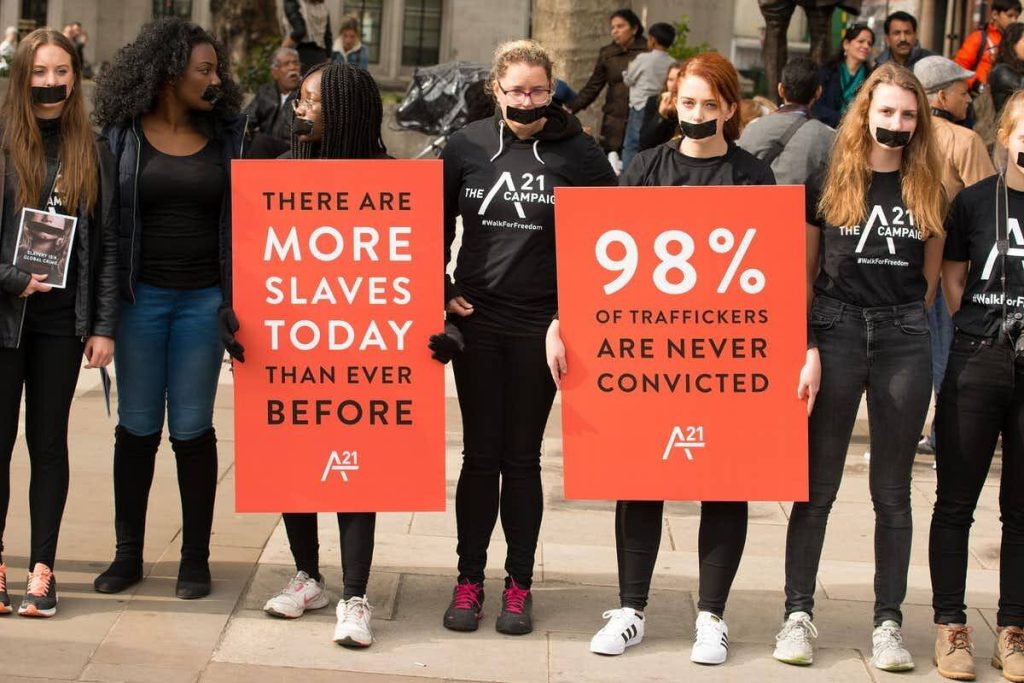 Report: Slavery is not a crime in almost half the countries of the world
Date: 13 February 2020
Source: The Conversation
Legal ownership of people was abolished in all countries over the course of the last two centuries. Yet the latest research by the University of Nottingham reveals that almost half of all countries in the world have yet to actually make it a crime to enslave another human being.
Access the article here.
Read the summary report here.


Report: Climate change leads to more violence against women, girls
Date: 24 February 2020
Source: Deutsche Welle
Rape, domestic violence, forced marriages: a recent study from the International Union for Conservation of Nature (IUCN) shows the effects of climate change are leading to an increase in violence against girls and women in many corners of the world – "a link that has so far been largely overlooked," said Grethel Aguilar, IUCN's acting director general.
Access the article here.
Read the report here.


---


STOP ENEWS, PUBLISHED EVERY MONTH, AIMS TO PROVIDE CURRENT NEWS, EVENTS, AND RESOURCES TO THE ANTI-HUMAN TRAFFICKING COMMUNITY IN HONG KONG. IF YOU HAVE ANTI-TRAFFICKING RELATED ACTIVITIES OR RESOURCES YOU WOULD LIKE TO SHARE THROUGH OUR ENEWS NETWORK, SEND YOUR SUGGESTIONS TO NEWS@STOPHK.ORG. INCLUSION OF CONTENT IN NO WAY REFLECTS THE VIEWS OF OUR ORGANISATION. THANK YOU FOR YOUR SUPPORT.
STOP IS AN INITIATIVE OF BRANCHES OF HOPE BASED IN HONG KONG. IT IS NOT ASSOCIATED WITH ANY OTHER ANTI-TRAFFICKING ORGANISATION OF THE SAME OR SIMILAR NAME.