STOP ENEWS : DECEMBER 2021


THIS MONTHLY NEWSLETTER IS BROUGHT TO YOU BY STOP TRAFFICKING OF PEOPLE (STOP), PROVIDING YOU WITH THE MOST UP-TO-DATE NEWS, EVENTS AND RESOURCES RELATED TO HUMAN TRAFFICKING. FOR DAILY UPDATES, VISIT OUR FACEBOOK PAGE.


HIGHLIGHT OF THE MONTH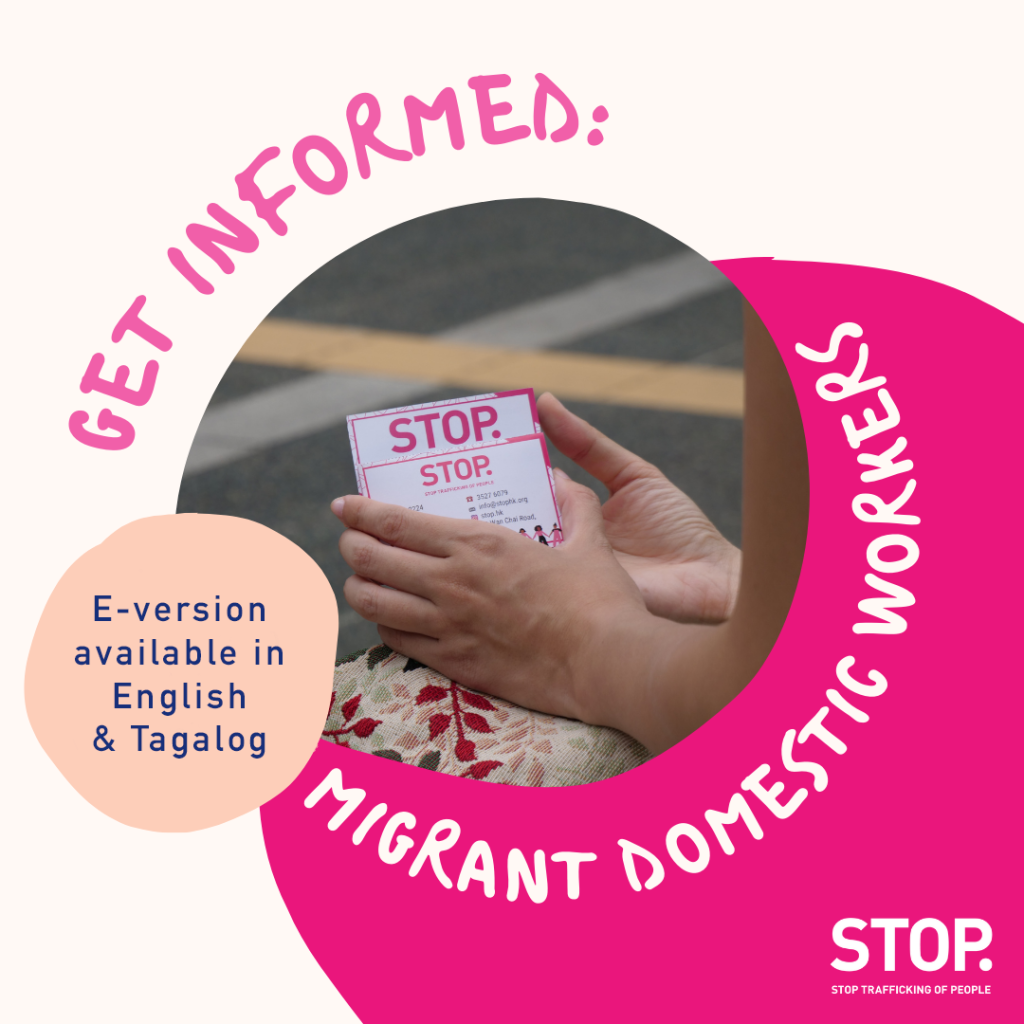 Migrant Domestic Worker Resource Card

In order to further reach out to those who are vulnerable to exploitation in Hong Kong, we have created a resource card for migrant domestic workers recently. No matter you are the employer or the employee, this pocket-sized resource card is perfect for you to share with your community as it contains useful information regarding worker rights, and where to seek help when needed. DM us if you would like to have a hard copy of the resource card.

The card is currently available in English and Tagalog, more translations are coming! Share with your friends via WhatsApp, Signal, social media etc.!


---


HONG KONG
Hong Kong employer jailed for abusing domestic worker Erwiana in 2015 declared bankrupt

Date: 7 December 2021 | Source: Hong Kong Free Press

A Hong Kong woman jailed for abusing Indonesian domestic worker Erwiana Sulistyaningsih has been declared bankrupt by a Hong Kong court. Law Wan-tung was released under supervision in 2018, having served only half of her jail sentence. She has yet to repay her victims and the Justice Department, local media reported earlier this year.

Access the article here.


---


ASIA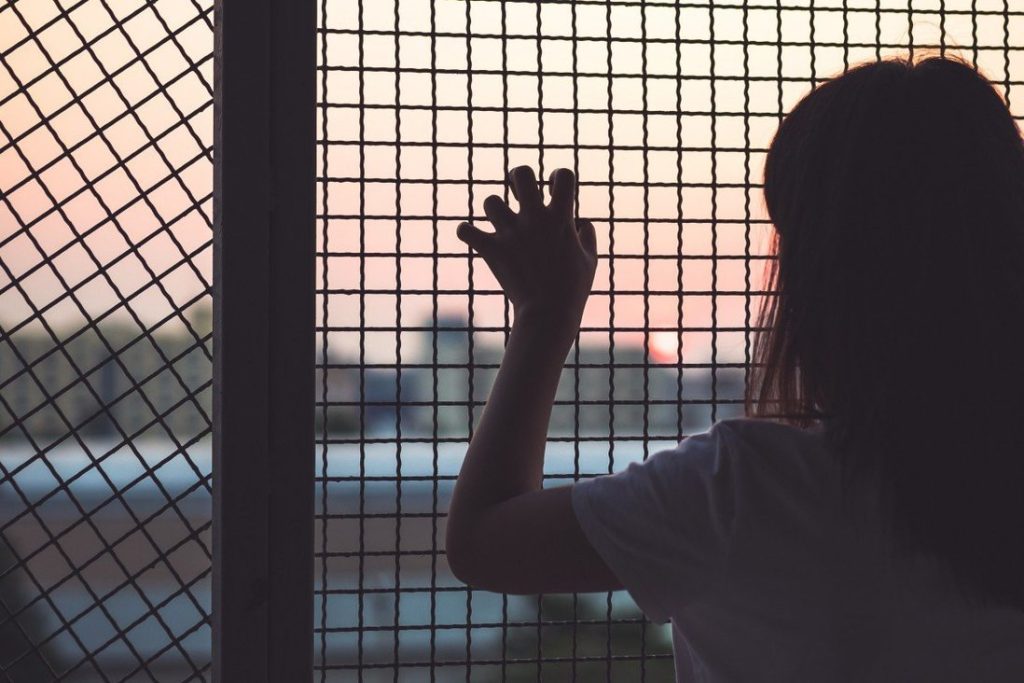 China crime: Man who sold his 5 children to human traffickers sentenced to 10 years in jail

Date: 15 December 2021 | Source: South China Morning Post

A couple in central China had five children within eight years and the father sold them successively for a total of 180,000 yuan (HK$220,463), a local court has revealed. The man "made childbirth as a way to make profits" and sold the babies after they were born to whoever wanted them, regardless of their motive for buying the children, the court said.

Access the article here.


Debt-trapped Lao 'chat girls' forced to sell sex in China-run economic zone

Date: 19 December 2021 | Source: Radio Free Asia

When a young woman from the Lao capital Vientiane took on a job as a "chat girl" at the Kings Romans Casino in far northern Laos, she saw a chance to earn an honest living selling shares in her new company to casino patrons. But only months after she was recruited and had already agreed to take on debt to finance her application fees and moving expenses, she was told she would have to start selling sex when she couldn't meet impossibly high sales quotas.

Access the article here.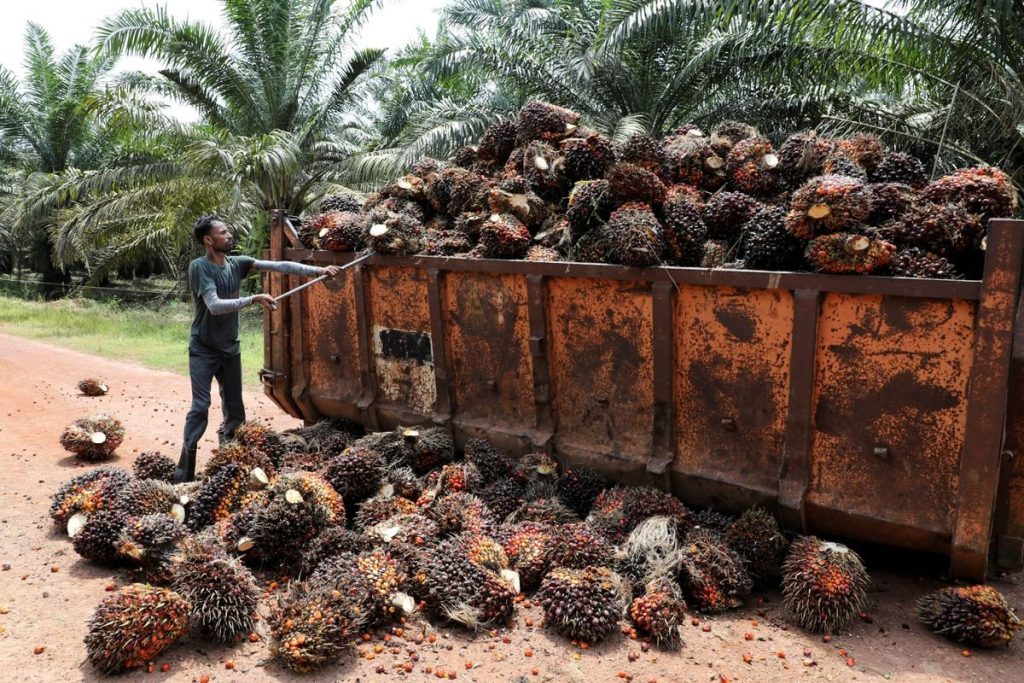 Analysis: Malaysia's labour abuse allegations a risk to export growth model

Date: 22 December 2021 | Source: Reuters

Malaysia has for decades banked on migrant workers to power mainstay manufacturing and agriculture, becoming an integral part of the global supply chain. But as the reliance on foreign labour has increased, so have complaints of abusive working and living conditions for workers. Malaysia's government and companies must address mounting allegations of workplace abuse of migrant labourers who fuel the country's economy, or face risks to its export-reliant growth model, experts warn.

Access the article here.


---


GLOBAL
Ghislaine Maxwell trial: Key moments from witness testimony

Date: 10 December 2021 | Source: The Cut

More than one year after her capture, fugitive socialite Ghislaine Maxwell's sex-trafficking trial is under way. Federal prosecutors maintain that, as early as 1994, Maxwell helped her late friend and employer Jeffrey Epstein "recruit, groom, and ultimately abuse" girls as young as 14. Maxwell has always denied the allegations against her as "absolute rubbish." And yet they have surfaced repeatedly, as Epstein's victims consistently implicate Maxwell in recounting their abuse.

Access the article here.


Dutch criminals exploiting vulnerable young people, study finds

Date: 23 December 2021 | Source: The Irish Times

A nationwide survey into an emerging form of human trafficking known as "criminal exploitation" is being carried out in the Netherlands. "Criminal exploitation is a relatively new form of human trafficking where victims are forced to commit criminal offences and are therefore wrongly portrayed as perpetrators – while the real criminals remain unaffected," says Shamir Ceuleers, a team leader with CKM.

Access the article here.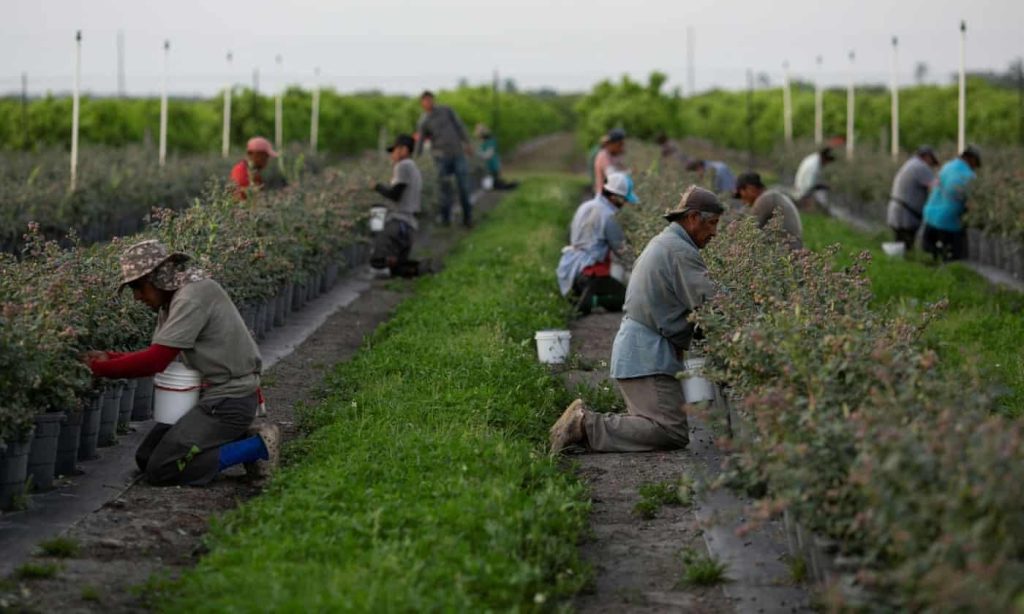 'A lot of abuse for little pay': How US farming profits from exploitation and brutality

Date: 25 December 2021 | Source: The Guardian

In June, a farm worker from Mexico, was transported through a trafficking network from Monterey to work on farms in Georgia. They paid the traffickers 20,000 pesos, about HK$7500, loaned from their mother, taking frequent trips back and forth to Monterey, before being told it was safe to leave. They were finally sent to work at a corn farming operation across the border. "There was a lot of abuse for little pay," the worker added. "It was a total fraud."

Access the article here.


Venezuelan migrants fall prey to sex traffickers after fleeing their collapsing country

Date: 26 December 2021 | Source: The Wall Street Journal

While sex trafficking is a global problem, human-rights advocates say it has become especially acute in recent years among migrants who have fled dictatorship and the economic crisis in Venezuela. Government officials and rights groups in the Andean region say the traffickers exploit the exodus of nearly six million people from Venezuela—the world's largest continuing refugee crisis, in number of migrants fleeing, after Syria—by coercing some into sexual bondage with bogus job offers.

Access the article here.


---


RESOURCES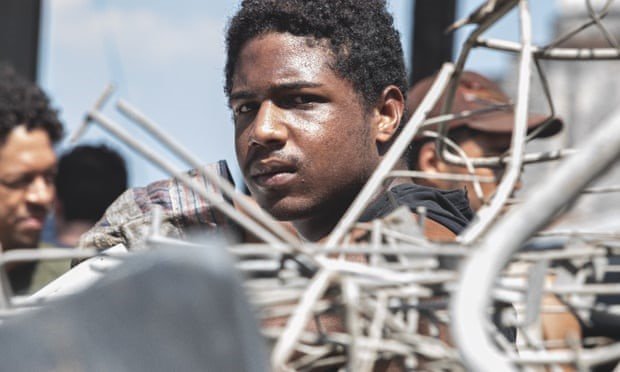 [Report] Lives in limbo: The experiences of migrant workers navigating Australia's unsettling migration system

Date: 2 December 2021 | Source: Migrant Workers Centre

A new Migrant Workers Centre survey of over 700 temporary visa holders shows the urgent need for more pathways to permanent residency. The findings, which also draw upon over 50 in depth interviews, are presented in the new report and reveal a broken migration system that sets workers up for exploitation and perpetual uncertainty.

Read the report here
Read more: Inside horticulture's 'dark underbelly' – The unseen workers propping up the farm industry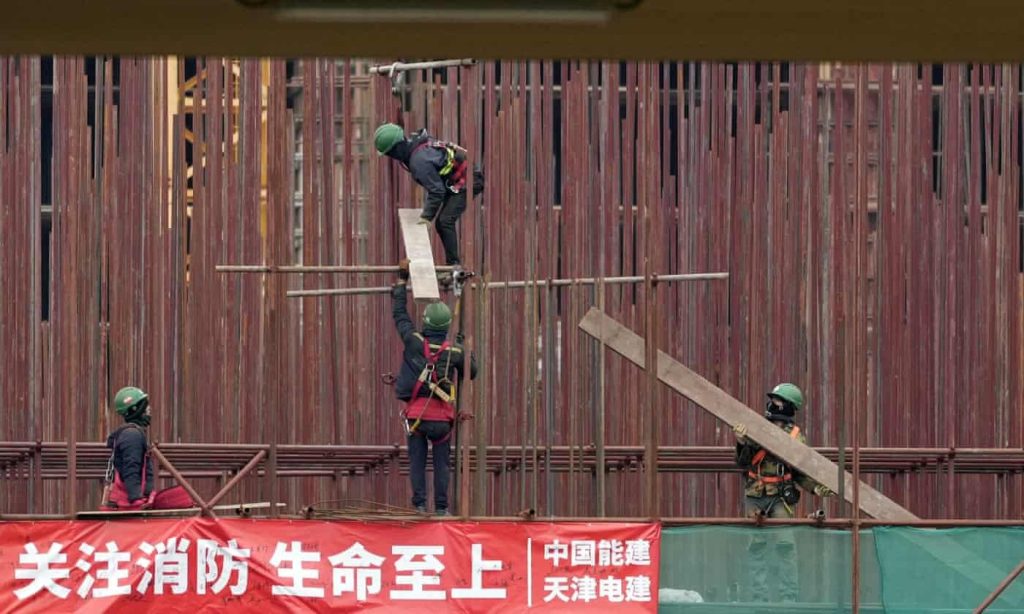 [Investigation] Revealed: The secret 'forced labour' migration route from Vietnam to the UK

Date: 25 December 2021 | Source: The Guardian

An Observer investigation has found that Serbia and Romania are being used as new gateways to Europe for smuggling and trafficking gangs who are using guest worker visa programmes to transport large numbers of Vietnamese workers into eastern Europe. There they are often exploited in factories and construction sites before some are transported across land borders into the EU and, eventually, to the UK.

Access the article here.


[Video] Afghanistan: Children in Kabul working for a piece of bread

Date: 28 December 2021 | Source: BBC News

Children in Kabul are having to work to help support their families, amidst an economic collapse in Afghanistan. Even before the Taliban takeover, hundreds of thousands of Afghan children were forced to earn a living because of widespread poverty. However, since the group came to power, international funding has been largely cut off. Sanctions have also been imposed and, as a result, unemployment is rising. The BBC's Secunder Kermani spent the day with one group of boys shining shoes in Kabul.

Watch the interview here.


---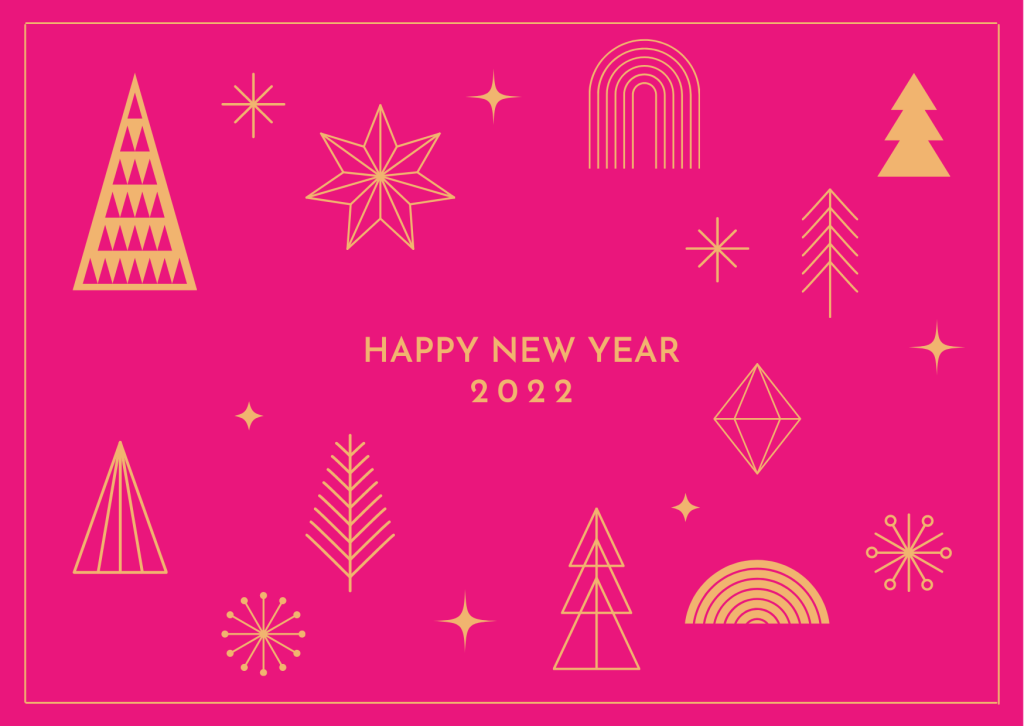 STOP ENEWS, PUBLISHED EVERY MONTH, AIMS TO PROVIDE CURRENT NEWS, EVENTS, AND RESOURCES TO THE ANTI-HUMAN TRAFFICKING COMMUNITY IN HONG KONG. IF YOU HAVE ANTI-TRAFFICKING RELATED ACTIVITIES OR RESOURCES YOU WOULD LIKE TO SHARE THROUGH OUR ENEWS NETWORK, SEND YOUR SUGGESTIONS TO NEWS@STOPHK.ORG. INCLUSION OF CONTENT IN NO WAY REFLECTS THE VIEWS OF OUR ORGANISATION. THANK YOU FOR YOUR SUPPORT.
STOP IS AN INITIATIVE OF BRANCHES OF HOPE BASED IN HONG KONG. IT IS NOT ASSOCIATED WITH ANY OTHER ANTI-TRAFFICKING ORGANISATION OF THE SAME OR SIMILAR NAME.