STOP ENEWS : DECEMBER 2020


THIS MONTHLY NEWSLETTER IS BROUGHT TO YOU BY STOP TRAFFICKING OF PEOPLE (STOP), PROVIDING YOU WITH THE MOST UP-TO-DATE NEWS, EVENTS AND RESOURCES RELATED TO HUMAN TRAFFICKING. FOR DAILY UPDATES, VISIT OUR FACEBOOK PAGE.


HIGHLIGHT OF THE MONTH

New story posted on 100stories
Our storytelling platform 100storiesHK has posted its 38th story! Shirley came overseas to work for her mother's medical expenses, yet she was innocently deceived and trafficked.
Thank you for your readership!
We're so grateful for your continued support in these challenging times. Wishing everyone all the best as we enter a brand new year!


---


HONG KONG
Seven arrested in Hong Kong over exploiting performers in high-end gay sex show ring
Date: 14 December 2020
Source: South China Morning Post
Seven people in Hong Kong were arrested in connection with a job scam in which men were offered large sums to work as performers for gay pornographic videos and exclusive live shows, only to find themselves allegedly threatened with blackmail after having their pay withheld. Male spectators who shelled out HK$700 each to watch the men take part in sex shows could also purportedly pay for sex with performers afterwards, "and the actor could not refuse," Superintendent Chen Chi-cheong said.
Day off denied: How Covid confined Hong Kong's domestic 'helpers'
Date: 15 December 2020
Source: The Guardian
On Sundays Hong Kong's migrant domestic workers traditionally gather in their thousands in the city's public spaces to enjoy their day off. But for months these gatherings have not happened. Instead, the city's estimated 400,000 domestic workers have been cooped up in their employers' homes. Existing inequalities have been amplified by Covid-19, leaving scores of workers struggling to cope with the double burden presented by the pandemic, researchers have found.
Access the article here.
Read more: The Philippines' migrant workers, and the children left behind


---


ASIA
Garment workers going hungry as fallout from cancelled orders takes toll
Date: 3 December 2020
Source: The Guardian
The catastrophic fallout of the fashion industry's decision to cancel billions of pounds of clothing orders at the start of the pandemic has left garment workers across the world facing chronic food shortages. Interviews with nearly 400 garment workers in Myanmar, India, Indonesia, Lesotho, Haiti, Ethiopia, El Salvador, Cambodia and Bangladesh, found that almost 80% of workers, many making clothes for some of the world's largest fashion brands, are going hungry.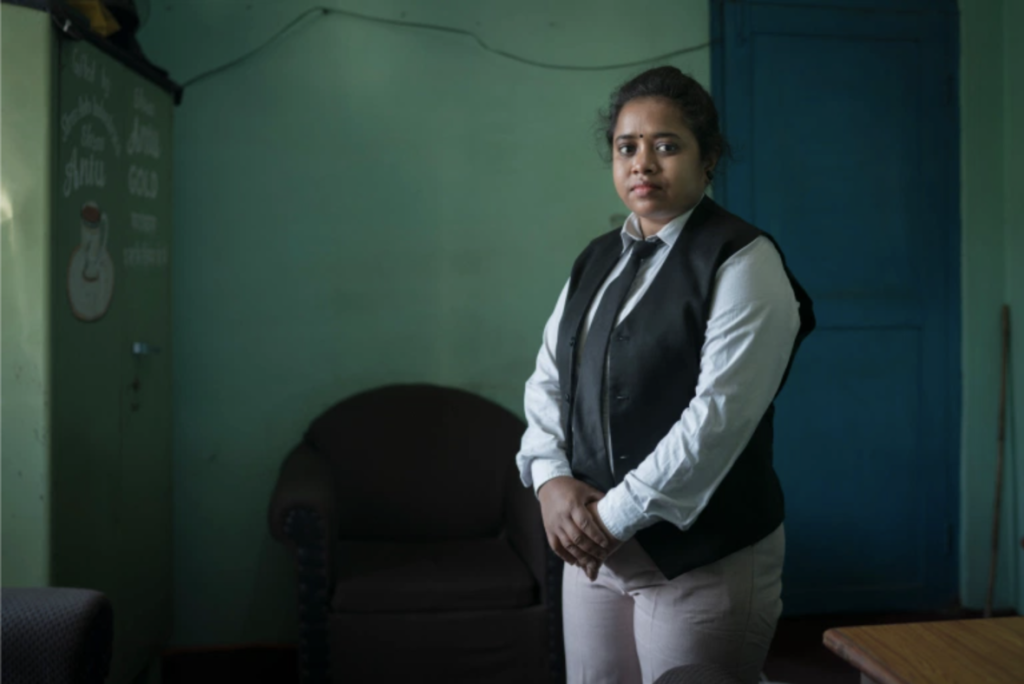 The child trafficking survivors training to prosecute sex crimes
Date: 16 December 2020
Source: Aljazeera
When Sinaj Khatun was a teenager, she dreamed of the security of a government job. But at the age of 20, lured by the promise of one by a man she was introduced to while in college, she ended up being sexually exploited for two months. Now, at 31, she has a different dream: to fight criminals like the one who duped her – in court.
---


GLOBAL
Met police to compensate child slavery victim arrested after reporting ordeal
Date: 9 December 2020
Source: The Guardian
KQT was 15 when he was trafficked from Vietnam to the UK. He was arrested on arrival and placed in foster care, but shortly after was collected by his traffickers and forced to work on a cannabis farm. In 2018, he escaped his captors and walked into a police station to report his ordeal. Instead of treating him as a potential victim of child trafficking, police officers detained him under immigration powers. KQT has since been diagnosed with post-traumatic stress syndrome and depression.
Access the article here.
Read more: Female trafficking survivors in UK forced into unsafe housing, report finds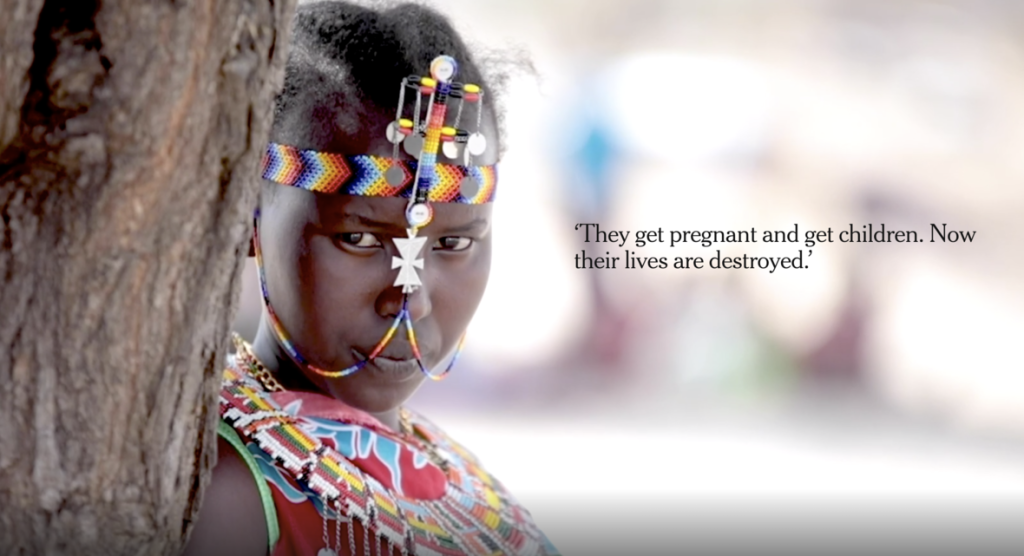 'These girls are being cut and married in droves': How Covid-19's social effects hurt girls in Kenya
Date: 10 December 2020
Source: The New York Times
A deep, sonorous melody pierces the night sky when young Samburu warriors celebrate an impending marriage. These songs, which echo across the arid plains of rural northern Kenya, are beautiful. They also often herald danger for girls in the region's pastoralist communities — and during the coronavirus pandemic, they've grown alarmingly more frequent.
Pornhub removes all user-uploaded videos amid legality row
Date: 14 December 2020
Source: BBC
A New York Times report had accused Pornhub of being "infested" with child-abuse and rape-related videos. Mastercard, one of the world's biggest payment providers, pulled support for the site this month over the scandal. Pornhub says its new measures are now more strict than any social media platform. The move means that only videos uploaded by verified content partners and people featured in the videos, who are members of its model programme, remain online.
Access the article here.
Read more: An uplifting update on the terrible world of Pornhub


Former fashion executive Peter Nygard charged with sex trafficking
Date: 16 December 2020
Source: NPR News
Peter Nygard, the former CEO of a Canada-based fashion line, has been arrested and charged with racketeering, sex trafficking and other crimes. He allegedly targeted women and girls from "disadvantaged economic backgrounds," including those with a history of abuse. Nygard and his associates are accused of forcibly assaulting these victims, as well as drugging them to force their compliance. He also lured victims with the promise of careers in the fashion industry, according to the indictment.
---


RESOURCES

Report: China's 'tainted' cotton
Date: 14 December 2020
Source: BBC News
China is forcing hundreds of thousands of Uighurs and other minorities into hard, manual labour in the vast cotton fields of its western region of Xinjiang, according to new research seen by the BBC. Based on newly discovered online documents, it provides the first clear picture of the potential scale of forced labour in the picking of a crop that accounts for a fifth of the world's cotton supply and is used widely throughout the global fashion industry.
Access the article here.
Read the report here.


Report: Thousands of ocean fishing boats could be using forced labor – We used AI and satellite data to find them
Date: 22 December 2020
Source: The Conversation
Forced labor is a known problem in open ocean fishing, but the scale has been very hard to track historically. By combining our team's data science expertise with satellite monitoring, input from human rights practitioners and machine learning algorithms, we developed a way to predict if a fishing vessel was at high risk of using forced labor. Our study shows that up to 100,000 individuals may have been victims of forced labor between 2012 and 2018 on these ships.
Access the article here.
Read the report here.


---


STOP ENEWS, PUBLISHED EVERY MONTH, AIMS TO PROVIDE CURRENT NEWS, EVENTS, AND RESOURCES TO THE ANTI-HUMAN TRAFFICKING COMMUNITY IN HONG KONG. IF YOU HAVE ANTI-TRAFFICKING RELATED ACTIVITIES OR RESOURCES YOU WOULD LIKE TO SHARE THROUGH OUR ENEWS NETWORK, SEND YOUR SUGGESTIONS TO NEWS@STOPHK.ORG. INCLUSION OF CONTENT IN NO WAY REFLECTS THE VIEWS OF OUR ORGANISATION. THANK YOU FOR YOUR SUPPORT.
STOP IS AN INITIATIVE OF BRANCHES OF HOPE BASED IN HONG KONG. IT IS NOT ASSOCIATED WITH ANY OTHER ANTI-TRAFFICKING ORGANISATION OF THE SAME OR SIMILAR NAME.