STOP ENEWS : AUG/SEP 2022


THIS MONTHLY NEWSLETTER IS BROUGHT TO YOU BY STOP TRAFFICKING OF PEOPLE (STOP), PROVIDING YOU WITH THE MOST UP-TO-DATE NEWS, EVENTS AND RESOURCES RELATED TO HUMAN TRAFFICKING. FOR DAILY UPDATES, VISIT OUR FACEBOOK PAGE.


HIGHLIGHT OF THE MONTH
October Preview

Mark your calendar! We will be sharing about the global and local trends of human trafficking at an event hosted by Youth Organisation, Hok Se, CUHK next month. Join us to learn more about the signs of modern slavery and human trafficking in our everyday lives, and reflect together on ways to move forward. Anybody is welcomed!

Date: 14 October, 2022 (Friday)
Time: 8:00pm-10:00pm
Venue: Wanchai (Address will be provided after successful registration)
* The event will be held in Cantonese.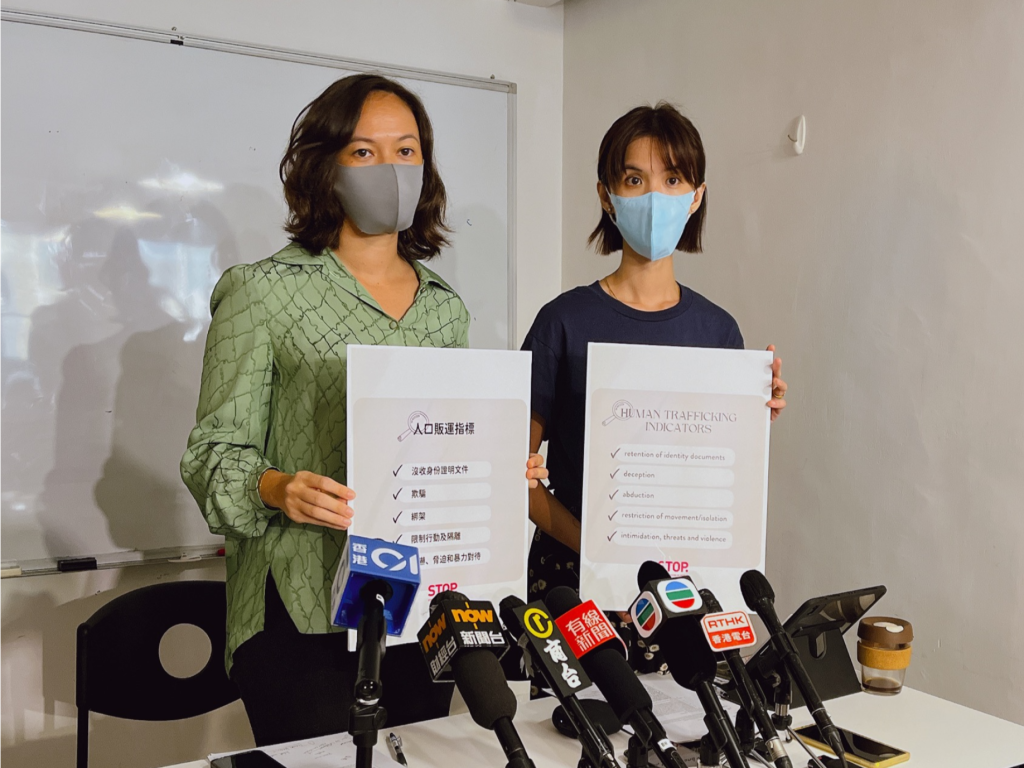 Legislate Against Human Trafficking In Hong Kong Now

STOP has been closely monitoring the recent reports of human trafficking crimes in Southeast Asia involving Hong Kongers. In a joint press conference held on 24 August, 2022, alongside our partner Hong Kong Dignity Institute (HKDI), we called on the HKSAR government to take actions to establish a bespoke human trafficking legislation, as well as to enhance its victim identification mechanism and protection policies to better respond to the needs of survivors of the illegal Trafficking In Persons activities. Michelle Wong, our Programme Manager, emphasised that out of fear of being prosecuted for crimes that they are forced to commit, many survivors don't dare to report their cases. Patricia Ho, Founder of HKDI, explained that to encourage victims to report to the police, proper legislation is needed to enable prosecutors to use their discretion and offer immunity to victims who have committed crimes under duress.

Access our press release here.
Read our submission to the 2022 Policy Address Public Consultation to learn more about our advocacy here.



Check out our social media posts to learn more about the cyber slavery & the importance of human trafficking legislation: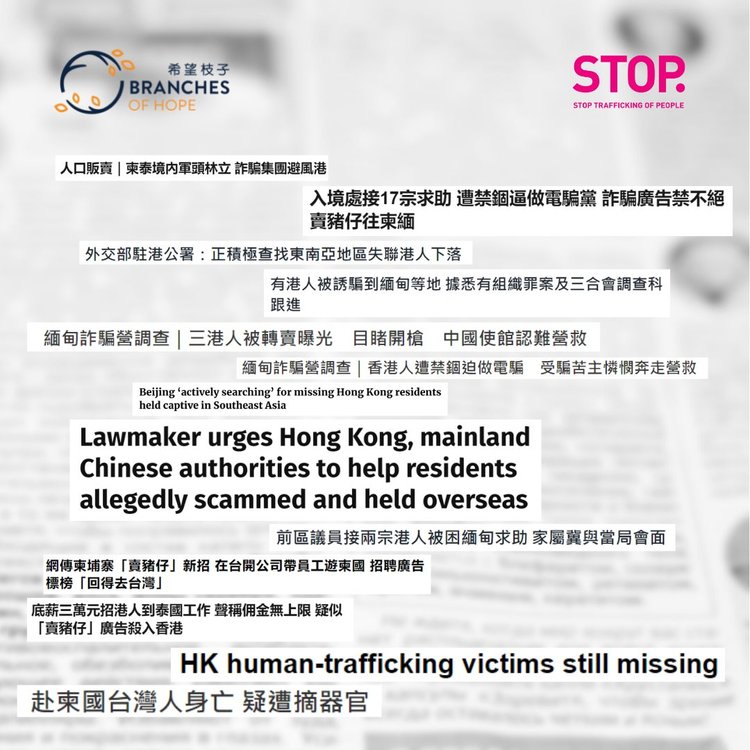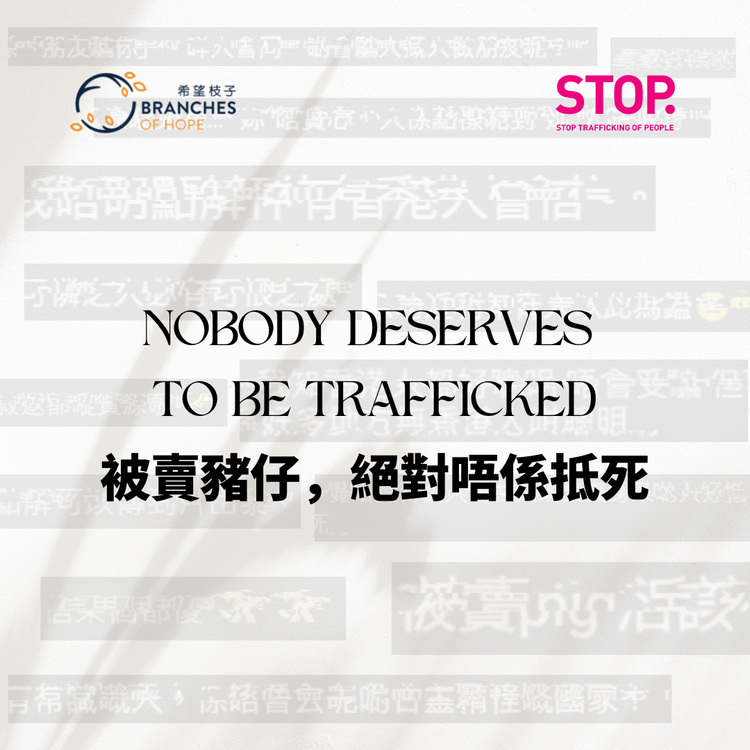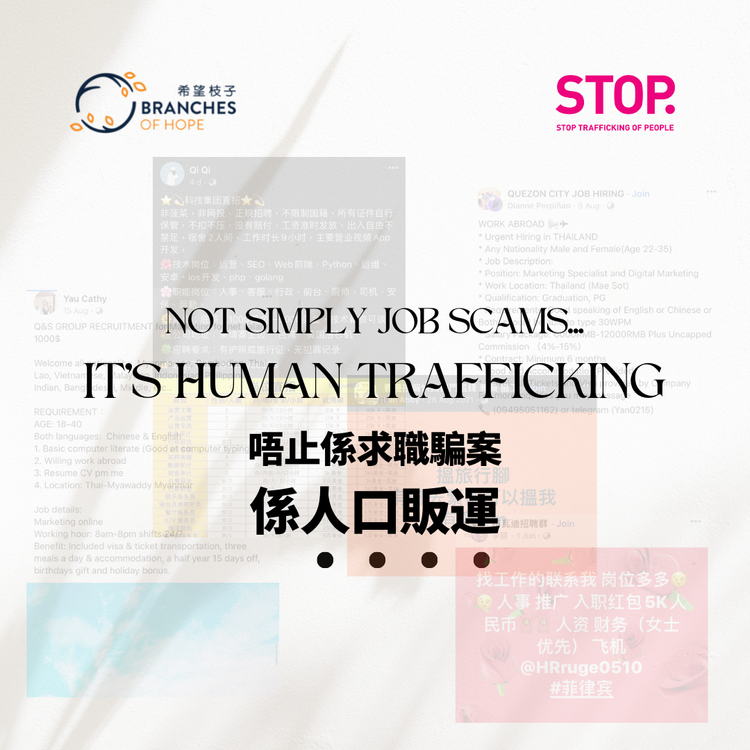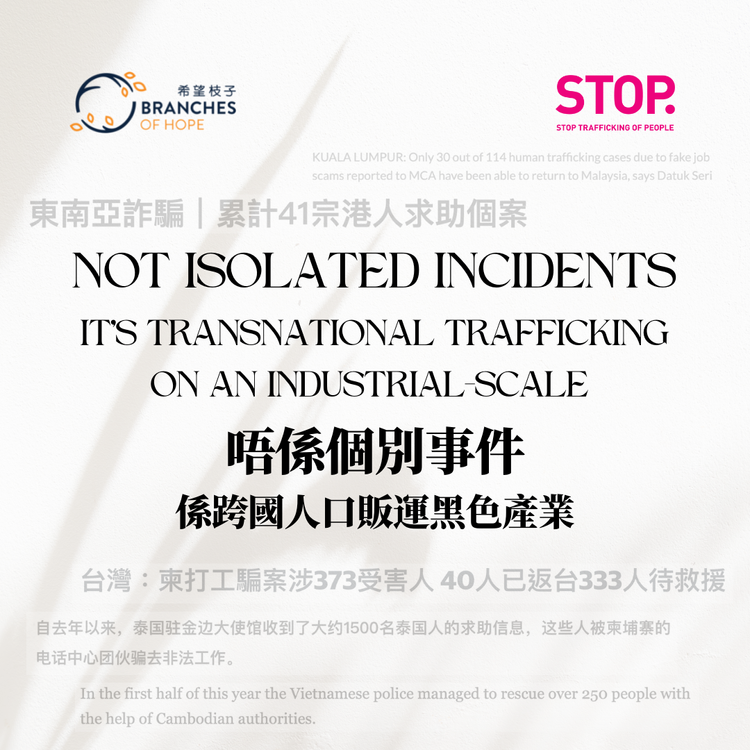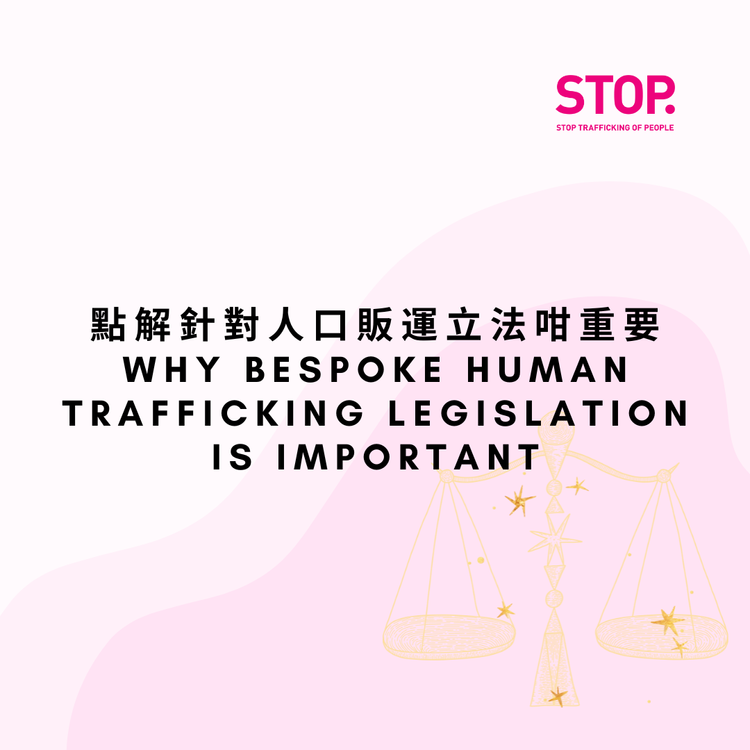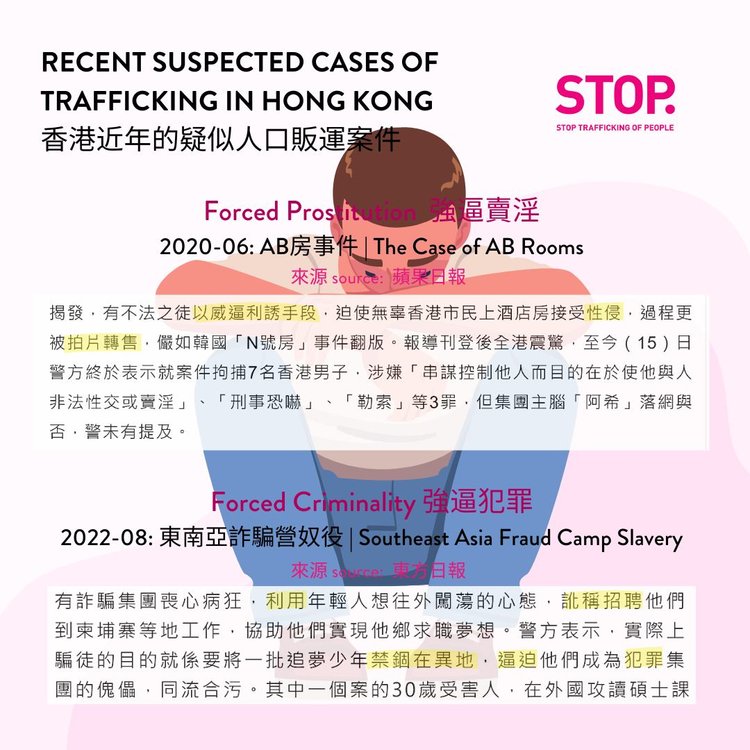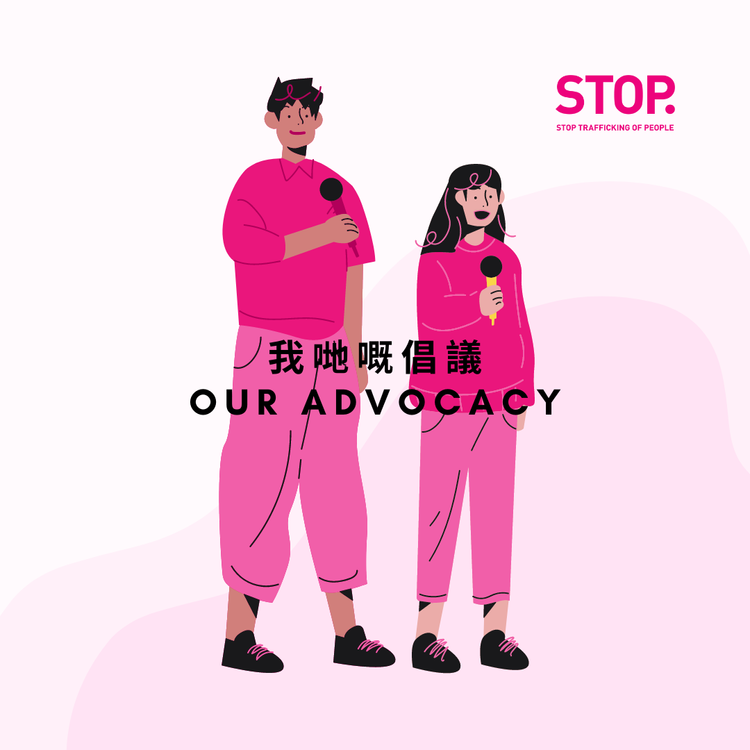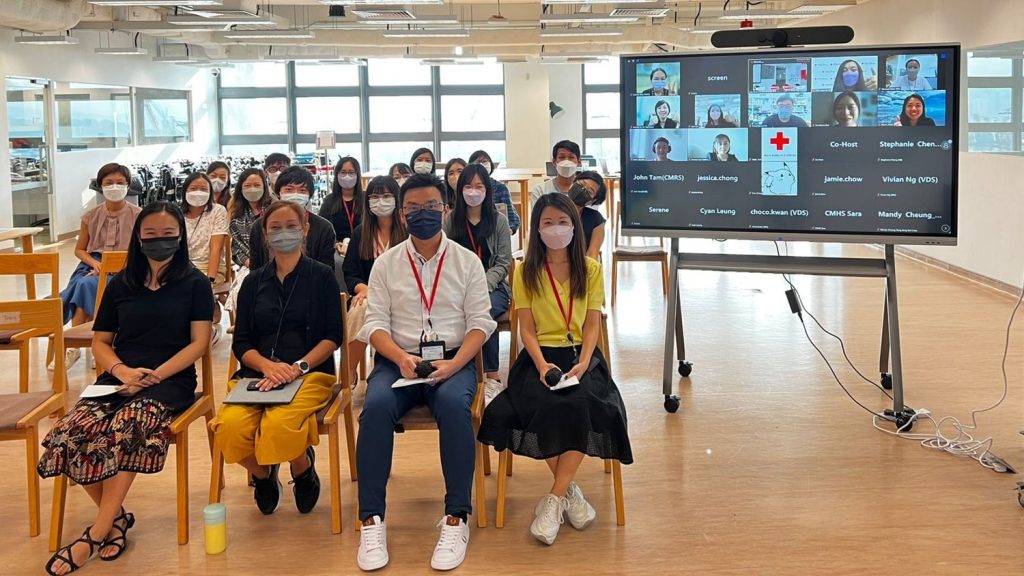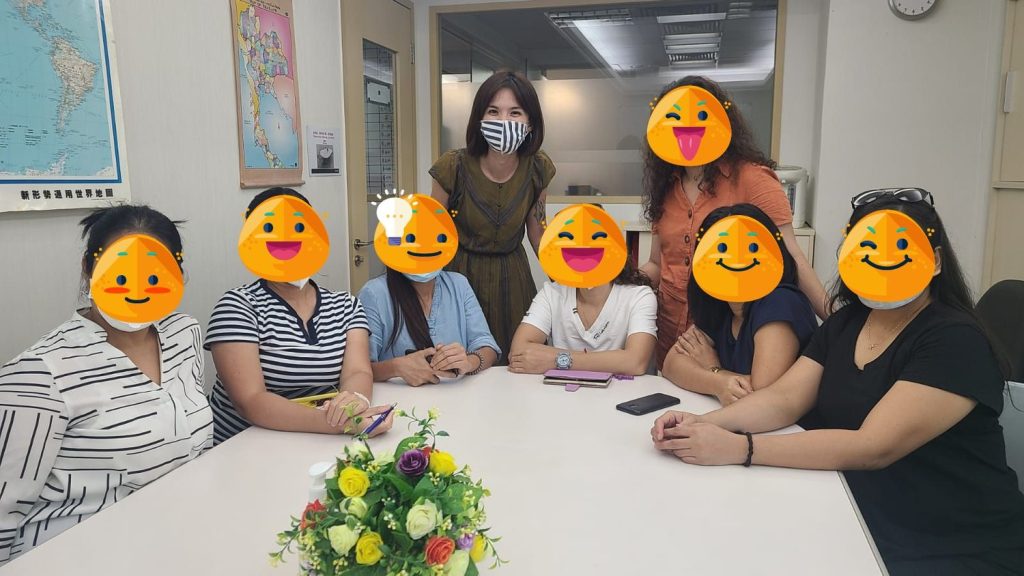 It's Workshop Season!

This summer, we had the privilege of sharing our knowledge and experience in conducting anti-human trafficking work in Hong Kong with frontline workers and volunteers from fellow rights-based non-profit organisations. Back to school, we opened the new school year with students of KGV where we discussed rights violation in the global supply chain and in the local context. Thank you for inviting us, Rainlily, Redcross & KGV!

Here at STOP, we also organised a total of three trainings for our migrant domestic worker community on the topics of anti-human trafficking, outreach volunteering and HIV knowledge and prevention. A special thanks to AIDS Concerns' MESH team for helping prepare such an informative and fun workshop, and for providing free-testing services to 27 migrant domestic workers on the day.

If your school and/or organisation is looking for ways to further engage with the issue of human trafficking in Hong Kong, please email us at info@branchesofhope.org.hk for more information.


---


HONG KONG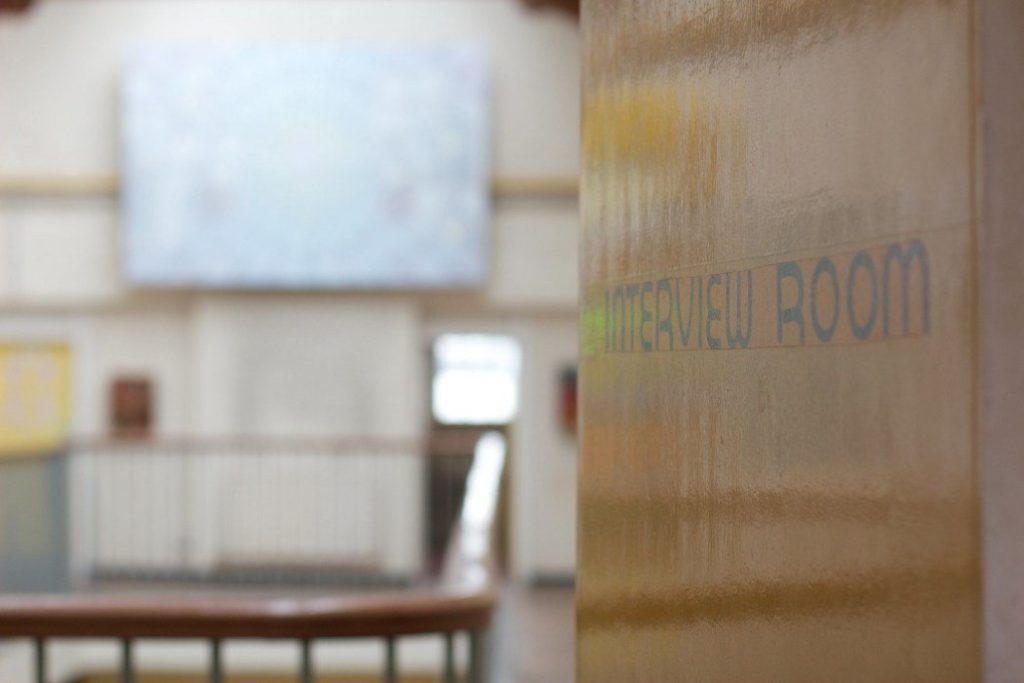 After escaping exploitation, trafficked domestic workers in Hong Kong face another hurdle – legal recognition

Date: 4 September 2022 | Source: Hong Kong Free Press

Introduced in 2015, Hong Kong's Trafficking in Person (TIP) screening mechanism aims to identify victims of trafficking from vulnerable people who have been arrested or who have approached the authorities. According to the Security Bureau, nearly 37,000 initial screenings were conducted between 2016 and 2021, with a total of 40 victims identified. Yet, many NGOs said that the screening mechanism was notoriously unfriendly to victims, with many dropping out of the process or avoiding reporting their cases at all, because it could be a draining process that many want to avoid…

Access the article here.
Read more: Treatment of Kenyan domestic workers in Hong Kong in spotlight amid reports of trafficking


---


ASIA
'I'll be sacrificed': The lost and sold daughters of Afghanistan

Date: 14 August 2022 | Source: Al Jazeera

The last time Aalam Gul Jamshidi saw her daughter was the night the 16 year old was married off to a man more than twice her age. Aziz Gul looked radiant in a sequinned, white wedding dress and a bright yellow headscarf, but there was fear in her otherwise solemn expressions. "If I go there, I'll be sacrificed," her mother remembers her daughter pleading that night last October.

Access the article here.
Read more: 'I was screaming for help': sold as brides in China, few Cambodian women escape their fate


U.N. expert concludes 'forced labour' has taken place in Xinjiang

Date: 18 August 2022 | Source: Reuters

It is "reasonable to conclude" that forced labour of members of minority groups has taken place in China's western Xinjiang region, the UN's top expert on slavery said in a report released in August, prompting a fierce response from Beijing. China rejects all accusations of abuse of Uyghurs and other Muslim minority groups in Xinjiang.

Access the article here.
Read the report here.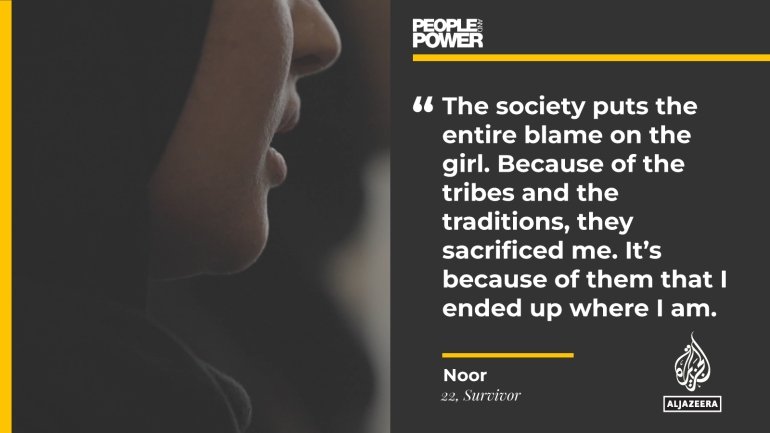 'You are not honourable anymore': Shamed and trafficked into Iraq's sex trade

Date: 22 August 2022 | Source: Al Jazeera

For more than a year, Al Jazeera investigated the sex trade in Iraq, a growing phenomenon fuelled by deeply entrenched socioeconomic factors and enabled by a tangled web of corrupt officials and armed groups. The practice appeared to stand in stark contrast to the tenets of Iraq's patriarchal society, where honour and reputation are paramount and closely tied to a woman's chastity. But beneath this veneer of conservative social norms, young girls from poor backgrounds are routinely sold into prostitution…

Access the article here.


---


GLOBAL
Mastercard, Visa suspend ties with ad arm of Pornhub owner MindGeek

Date: 5 August 2022 | Source: Reuters

Visa (V.N) and Mastercard (MA.N) said they had suspended ties with the advertisement arm of MindGeek, owner of website Pornhub, after a lawsuit raised questions over whether the payment firms could be facilitating child pornography. A federal judge in California rejected Visa's motion to dismiss a lawsuit by a woman who alleges the company facilitated the distribution of child pornography on Pornhub and other websites run by its parent company MindGeek.

Access the article here.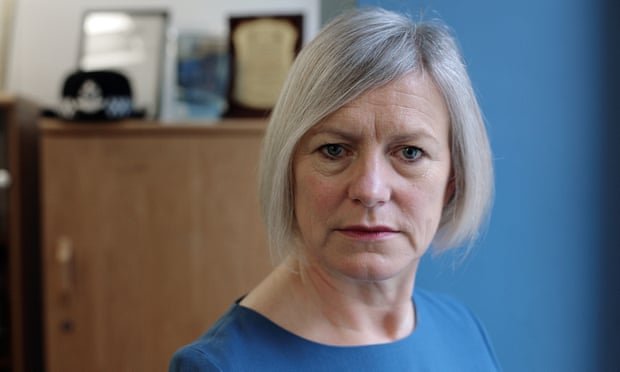 Migrant care workers came to help the UK. Now they're trapped in debt bondageHome Office accused of deliberately leaving anti-slavery post unfilled

Date: 29 August 2022 | Source: The Guardian

The Home Office is accused of deliberately failing to appoint a new anti-slavery commissioner to avoid scrutiny while trying to push through legislation on the issue. It has been a legal requirement to have an independent commissioner since the post was created as part of the Modern Slavery Act in 2015. Yet this week will mark four months with nobody in the role.

Access the article here.
Read more: 'I was trafficked, raped, and left for my abusers to find'
Read more: Modern slavery: How fake friends forced Latvian Rolands Kazoks to work



Buenos Aires Yoga School accused of sexually exploiting women and targeting powerful men, including Placido Domingo

Date: 3 September 2022 | Source: ABC News
A sprawling investigation into the sect-like Buenos Aires Yoga School, which operated for more than 30 years in Argentina's capital, has uncovered what authorities are calling a criminal organisation involved in sex trafficking, money laundering, involuntary servitude, illegal practice of medicine and other crimes. Leaders are accused of preying on vulnerable women to join the group with promises of eternal happiness and then exploiting them sexually and financially, according to charging documents. The sources said the targets included opera star Placido Domingo, who had known the organisation's leaders for more than two decades.

Access the article here.


---


RESOURCES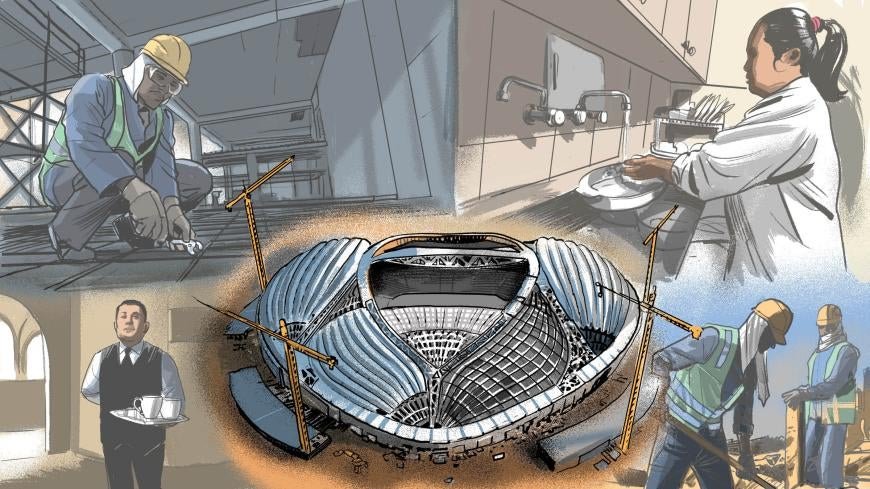 [Opinion] The World Cup is exciting, lucrative, and deadly

Date: 23 August 2022 | Source: Human Rights Watch

The FIFA World Cup is now less than three months away. Qatar, this year's host, is one of the world's richest countries per capita. But this is a case of the haves and the haves not. Millions of migrant laborers built an estimated $220 billion in new construction for the event since the tournament was awarded to Qatar 12 years ago. The human cost has been even higher: Several thousand people who migrated to Qatar from some of the poorest countries to work as laborers preparing for the World Cup have died from the heat and poor working and living conditions…

Access the article here.



[Report] HRC Briefing: Cyber Slavery in the Scamming Compounds

Date: 6 September 2022 | Source: Humanity Research Consultancy

Cyber slavery is emerging as a form of organised crime of unprecedented severity and scale. Conservative estimates suggest that tens of thousands of victims are held captive in scamming compounds. While getting spammed with fraudulent messages is now an everyday occurrence, this inconvenience may actually be rooted in a malignant new form of modern slavery. As the scamming activities operate virtually, those running the rackets can easily shift their operations from one country to another.

Access the report here.



[Podcast] Modern slavery is unseen because it's convenient

Date: 20 September 2022 | Source: International Labour Organisation

Fifty million people were living in modern slavery in 2021, according to the latest Global Estimates of Modern Slavery. The number of people in modern slavery has risen significantly in the last five years. Why is slavery still with us despite all the efforts that have gone into eradicating it? And what should we be doing about it? Sophie Otiende, Chief Executive Officer of the Global Fund to End Modern Slavery, and Grace Forrest, Founding Director of Walk Free, join us to explore the many reasons for the continued existence of modern slavery and the role we can all play in finally putting an end to it.

Listen to the episode here.


---


STOP ENEWS, PUBLISHED EVERY MONTH, AIMS TO PROVIDE CURRENT NEWS, EVENTS, AND RESOURCES TO THE ANTI-HUMAN TRAFFICKING COMMUNITY IN HONG KONG. IF YOU HAVE ANTI-TRAFFICKING RELATED ACTIVITIES OR RESOURCES YOU WOULD LIKE TO SHARE THROUGH OUR ENEWS NETWORK, SEND YOUR SUGGESTIONS TO NEWS@STOPHK.ORG. INCLUSION OF CONTENT IN NO WAY REFLECTS THE VIEWS OF OUR ORGANISATION. THANK YOU FOR YOUR SUPPORT.
STOP IS AN INITIATIVE OF BRANCHES OF HOPE BASED IN HONG KONG. IT IS NOT ASSOCIATED WITH ANY OTHER ANTI-TRAFFICKING ORGANISATION OF THE SAME OR SIMILAR NAME.