STOP ENEWS : APRIL 2022
THIS MONTHLY NEWSLETTER IS BROUGHT TO YOU BY STOP TRAFFICKING OF PEOPLE (STOP). FOR DAILY UPDATES, VISIT OUR FACEBOOK & INSTAGRAM.


SPECIAL ANNOUNCEMENT
To ensure the quality of STOP eNews, we will be trialling a new release schedule. Starting in February, our current news & resources sharing will follow a bi-monthly schedule, while the release of STOP highlights will remain unchanged, issued on the last day of each month. If you have any feedback or suggestions, please let us know via email news@stophk.org. Thank you again for your subscription!
---


HIGHLIGHT OF THE MONTH
COVID-19 Response: Reaching marginalised migrants in Hong KongSTOP Welcomes the Latest Decision of the Court of First Instance's Judgement of the CB Case

The High Court has ruled that authorities have not fulfilled its constitutional duty to provide practical and effective protection to victims of forced labour under Article 4 of Cap 383 Hong Kong Bill of Rights Ordinance in the case of CB; and has quashed and remitted the Commissioner of Police's decision to not investigate the claimant's case under trafficking in persons (TIP) and forced labour for renewed consideration. STOP welcomes this heartening outcome for human trafficking victims in Hong Kong and local organisations that support the cause. The ruling also sets the stage for reforms in TIP laws and policies in Hong Kong.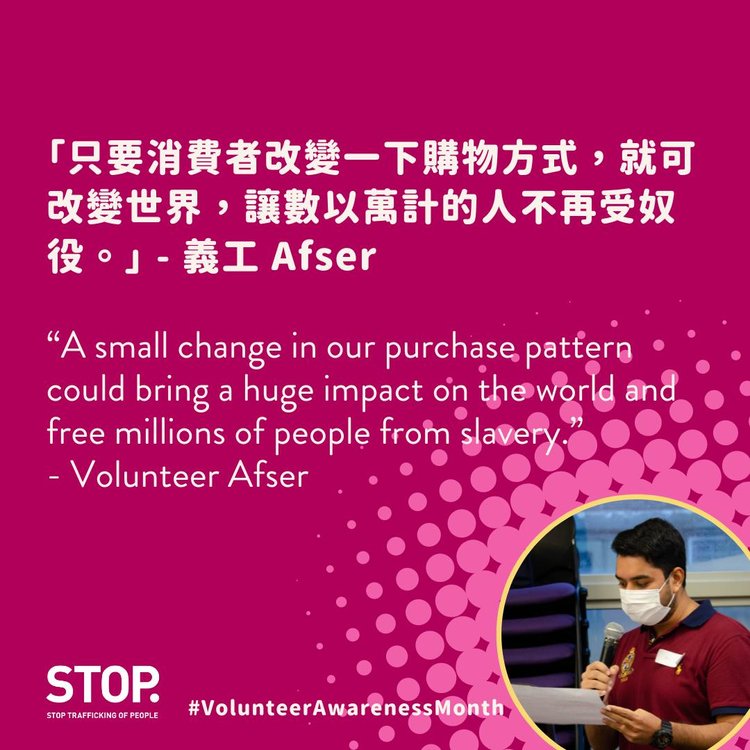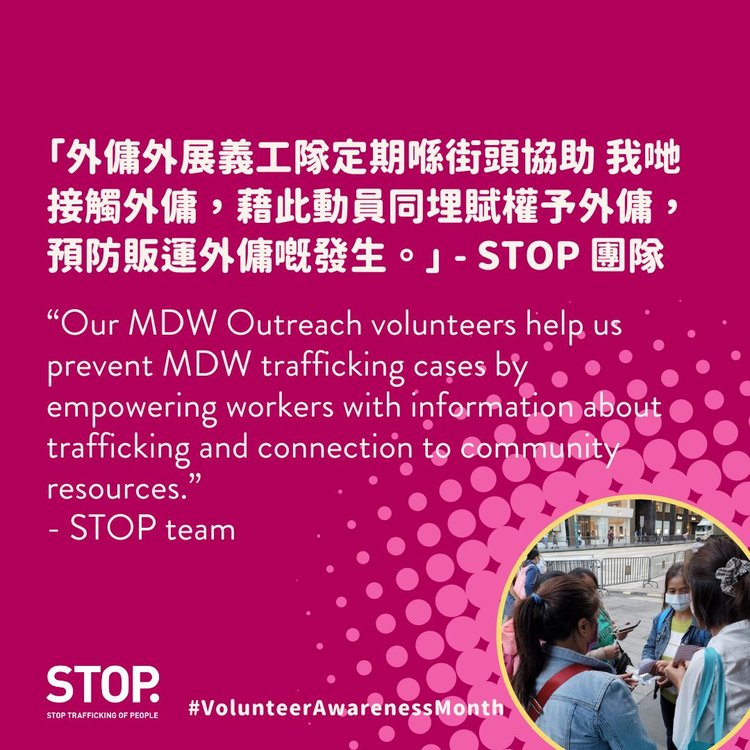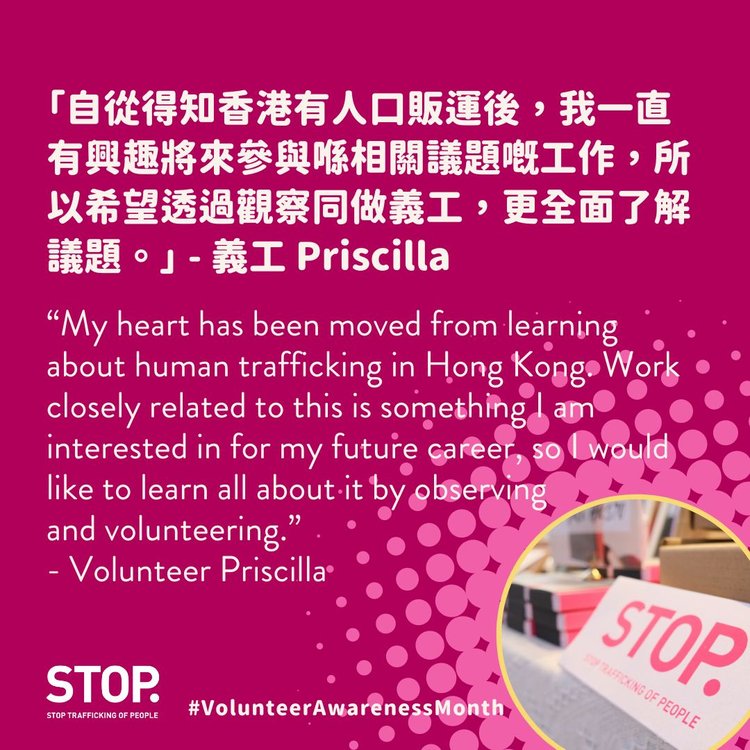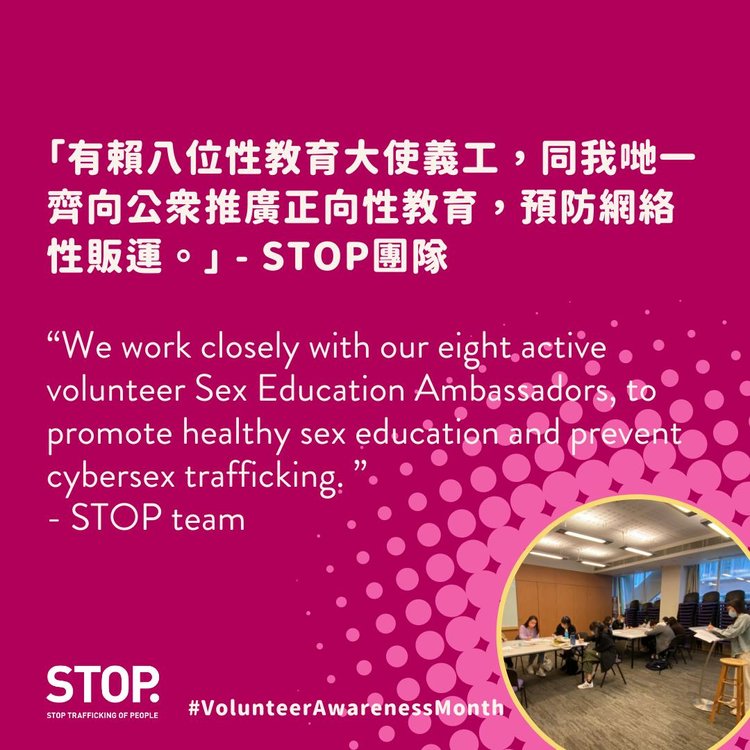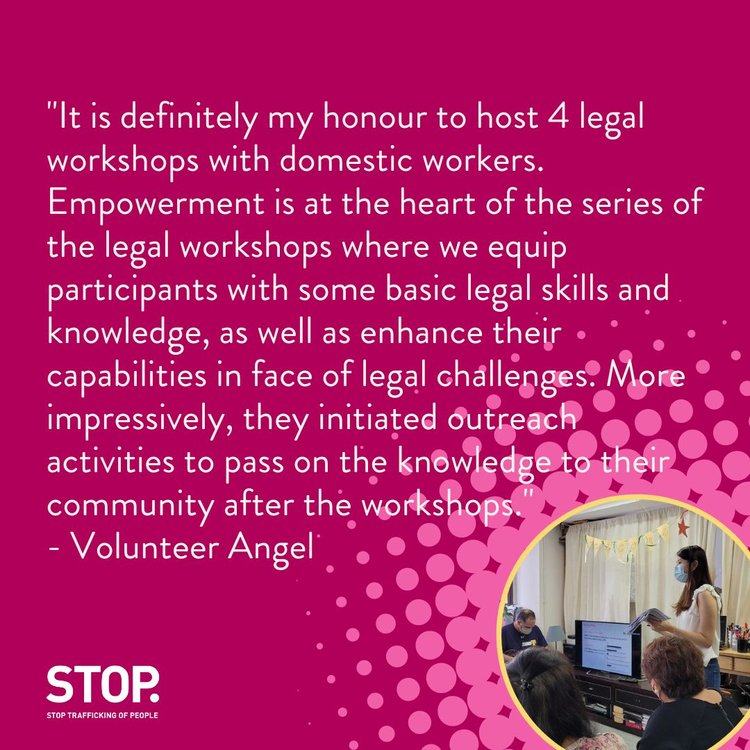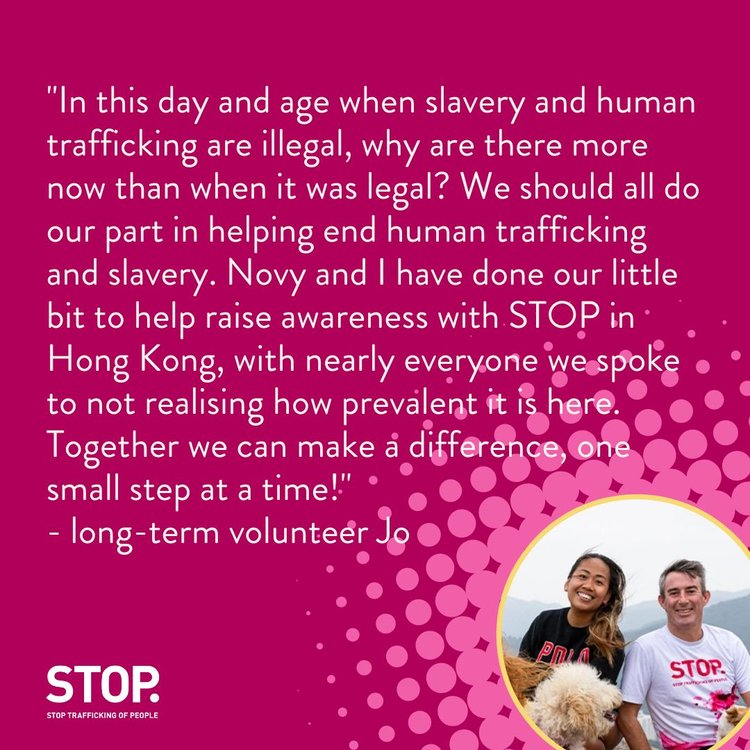 Volunteer Appreciation Month

Volunteers have been a tower of strength for STOP. In 2012, the Vine Church hosted a film screening. The documentary was an in-depth investigation of how sex trafficking operates in the world and the devastating effect on victims' lives. A group of shocked audiences then became passionate volunteers. This diverse group of individuals from different backgrounds and experience formed a concern group, and slowly became the anti-trafficking team of Branches of Hope today.

A kernel of wheat falls and produces fruits. Since the establishment of STOP in 2014, our volunteers have contributed tremendously to fundraising, public education, connecting vulnerable groups, and building survivors' capacity. One small step of each individual, together we walk towards a just and slave-free world. As we celebrate #VolunteerAppreciationMonth in April, we are thankful for the contribution that our volunteers have made along the way to reduce modern slavery.


---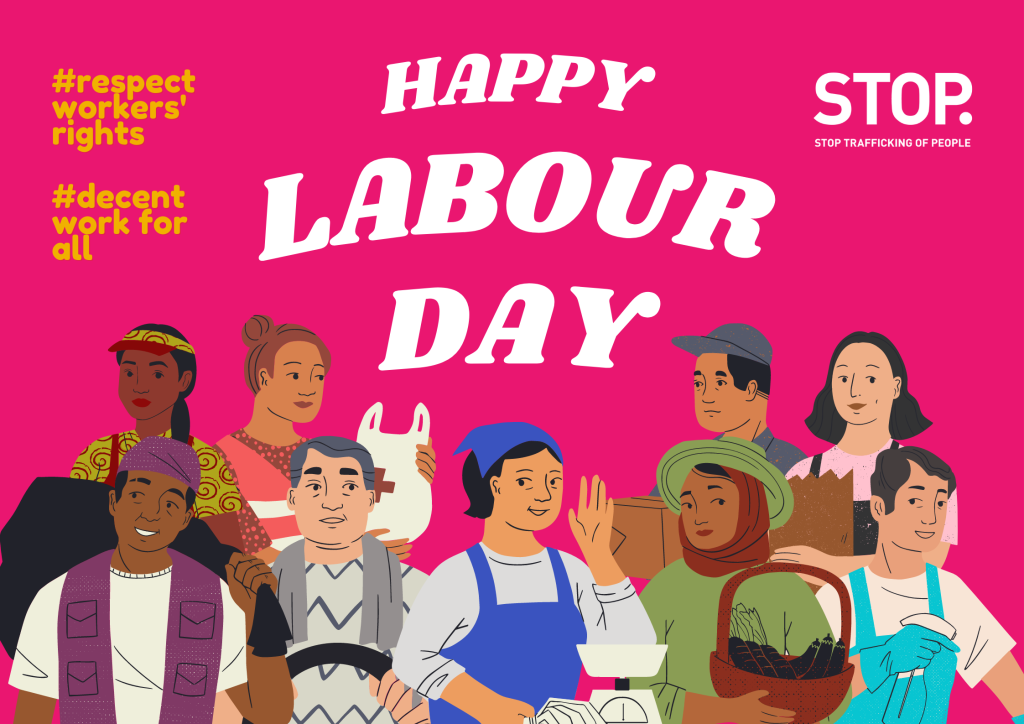 STOP ENEWS AIMS TO PROVIDE CURRENT NEWS, EVENTS, AND RESOURCES TO THE ANTI-HUMAN TRAFFICKING COMMUNITY IN HONG KONG. IF YOU HAVE ANTI-TRAFFICKING RELATED ACTIVITIES OR RESOURCES YOU WOULD LIKE TO SHARE THROUGH OUR ENEWS NETWORK, SEND YOUR SUGGESTIONS TO NEWS@STOPHK.ORG. INCLUSION OF CONTENT IN NO WAY REFLECTS THE VIEWS OF OUR ORGANISATION. THANK YOU FOR YOUR SUPPORT.
STOP IS AN INITIATIVE OF BRANCHES OF HOPE BASED IN HONG KONG. IT IS NOT ASSOCIATED WITH ANY OTHER ANTI-TRAFFICKING ORGANISATION OF THE SAME OR SIMILAR NAME.