STOP ENEWS : APRIL 2020


THIS MONTHLY NEWSLETTER IS BROUGHT TO YOU BY STOP TRAFFICKING OF PEOPLE (STOP), PROVIDING YOU WITH THE MOST UP-TO-DATE NEWS, EVENTS AND RESOURCES RELATED TO HUMAN TRAFFICKING. FOR DAILY UPDATES, VISIT OUR FACEBOOK PAGE.


HONG KONG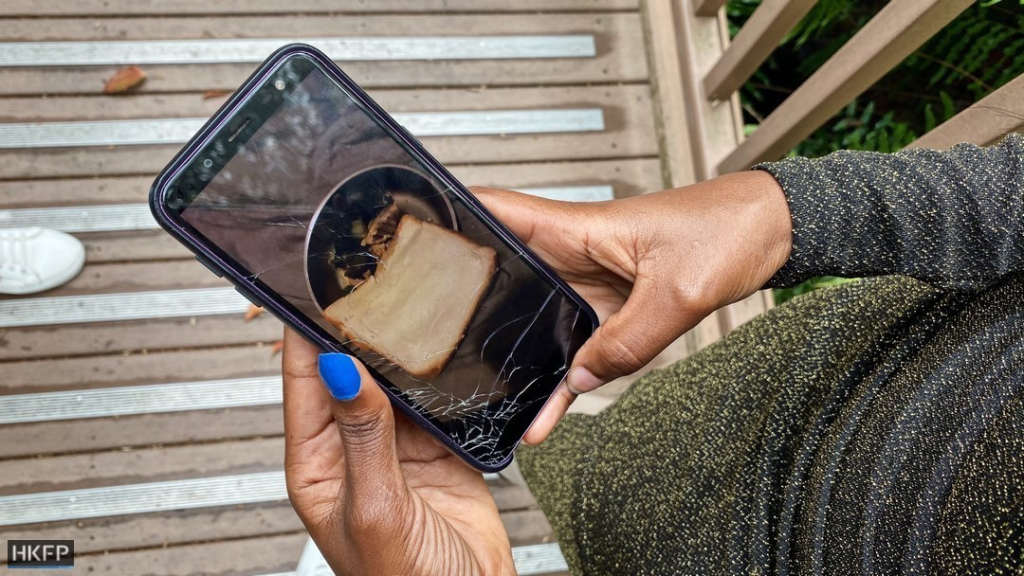 Hungry and indebted: Kenyan domestic worker falls victim to forced labour in Hong Kong
Date: 6 April 2020
Source: Hong Kong Free Press
When Mary saw a job advertisement recruiting foreign domestic workers in Hong Kong on Facebook three years ago, her face lit up. The 29-year-old Kenyan thought the monthly wage of HK$4,410, way higher than her income at home in Nairobi, would contribute towards paying for the education of her six siblings whilst supporting her retired parents. She never foresaw that her "dream job" would turn into one of her worst nightmares.
Serial sex offender jailed for seven years in Hong Kong over rape of 15-year-old girl
Date: 22 April 2020
Source: South China Morning Post
A Hong Kong serial sex offender with 38 prior convictions was jailed for seven years and three months for raping an underage girl and threatening to take recordings of their sexual encounter to her school. Justice Joseph Yau said the court did not lose sight of the fact that Chan Wing-jim's victim was a part-time girlfriend engaging in compensated dating. "This, however, does not give the defendant the licence to do what he had done," the judge said.
Access the article here.
Read more: Bought and sold – helping young people escape from commercial sexual exploitation


---


ASIA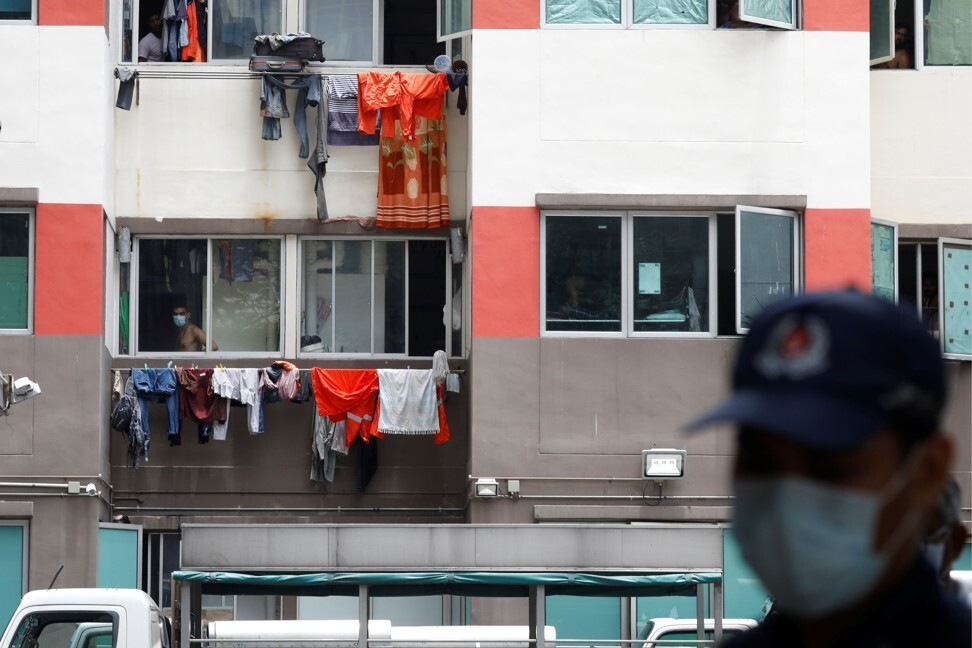 Singapore's cramped migrant worker dorms a 'perfect storm' for rising coronavirus infections
Date: 6 April 2020
Source: South China Morning Post
As Singapore sees a rise in coronavirus infections among its migrant worker population, rights groups are calling on the authorities to improve the living conditions of these workers, pointing to how they are housed in dormitories that are too cramped for them to practise physical distancing. "I hope the Covid-19 episode demonstrates to the employers and wider public that raising standards at worker dormitories is not only the right thing to do, but also in our own interests." Manpower Minister Josephine Teo said in a late-night Facebook post.
China cracks down on illegal online adoptions
Date: 17 April 2020
Source: China News
Chinese internet giants, including Tencent and Q&A platform Zhihu vowed to investigate and shut down chatrooms and messages on baby trafficking through illegal adoptions. The move comes after a foster father was accused of raping his adopted daughter. Global Times learned that some online baby trafficking chatrooms were disguised as charitable organizations, for example, those that helped lost children find their homes or agencies providing nurses or babysitters.
Access the article here.
Read more: Anger erupts in China after teen says guardian repeatedly raped her


Japan is offering sex workers financial aid. But they say it's not enough to survive the coronavirus pandemic
Date: 20 April 2020
Source: CNN
Sex workers across Japan have been hit hard by closures and restrictions due to the pandemic. The entire country is under a state of emergency, with many businesses ordered to shutter and people advised not to go out. To soften the economic blow, the central government has launched a massive stimulus package worth 108 trillion Japanese yen. After some controversy, sex workers are eligible to apply for aid, but for many, the package offers little reassurance – and its rules for eligibility seem opaque and restrictive.
Access the article here.
Read more: 'I don't want to infect my children,' says Hong Kong sex worker


South Korean authorities encourage men to marry foreign women. But their brides often become victims of abuse
Date: 5 August 2020
Source: CNN
Trinh was 29 years old and her future husband was in his 50s. She only spoke Vietnamese, he spoke Korean. Despite the communication barrier, the union went ahead and she moved to South Korea to be with her husband. Three months after that, she was dead. Trinh is one of the thousands of Vietnamese women to marry South Korean men through matchmakers who set up brides with grooms. Some couples have happy marriages. But many foreign brides who meet men this way have become victims of discrimination, domestic violence and even murder at the hands of their husbands.
---


GLOBAL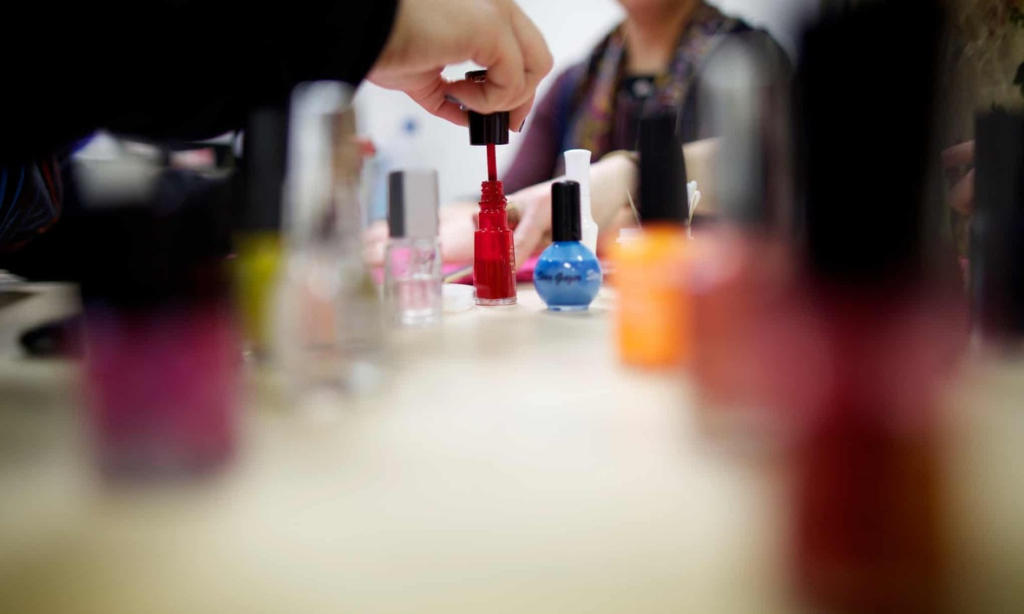 Revealed: Vietnamese children vanish from Dutch shelters to be trafficked into Britain
Date: 30 March 2020
Source: The Guardian
An investigation by the Observer and Argos Radio of the Netherlands has revealed that, in the past five years, at least 60 Vietnamese children have disappeared from protected shelters. The findings of the investigation raise serious questions about the efforts of EU states to prevent the trafficking of vulnerable children, and highlight the failings of the British and Dutch authorities to care for unaccompanied minors properly.
AI is helping us combat the economic problem of human trafficking
Date: 14 April 2020
Source: Forbes
In 2012, a student, Emily Kennedy from Carnegie Mellon University found that AI technology can be used to leverage the retail component of the Human Trafficking business to uncover human trafficking operations. She started Marinus Analytics, a company that uses artificial intelligence and machine learning in their software Traffic Jam to comb through publicly available data all over the internet to help to identify patterns of human trafficking. Law enforcement agencies in several countries use Traffic Jam to follow up on leads generated and conduct rescue operations.
Fruit labourers: 'If you don't want to work like a slave, you're out'
Date: 20 April 2020
Source: BBC News
Spain is one of the largest producers of fruits and vegetables in the world. The southern region of Almeria is known for what the Spanish call the sea of plastic. Cheap plastic greenhouses cover tens of thousands of hectares and migrant workers pick the fruits and vegetables that are sold in European supermarkets. The BBC has spent several months investigating allegations of exploitation there.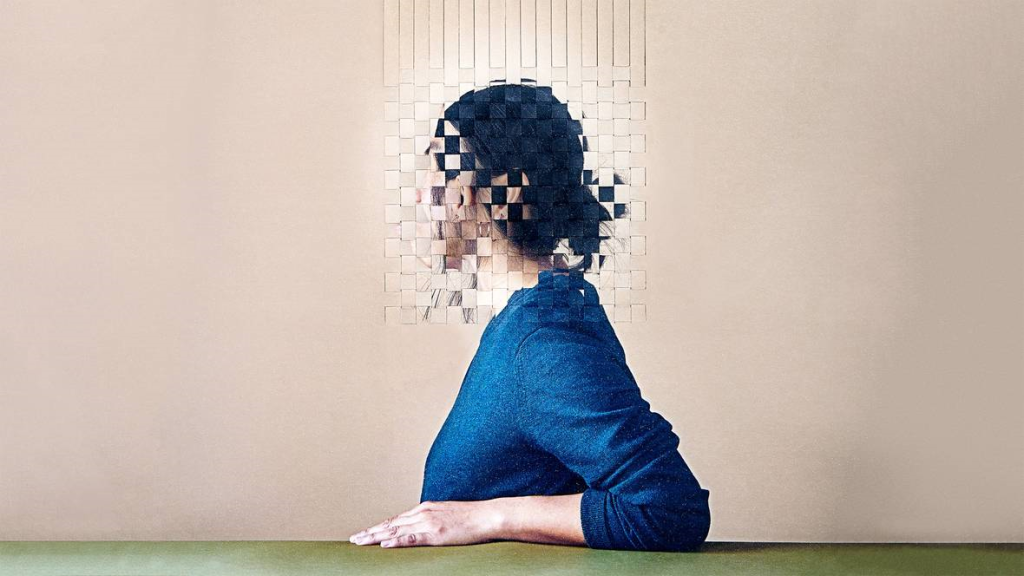 Coders who survived human trafficking rewrite their identities
Date: 21 April 2020
Source: Wired
At a family centre in downtown Oakland, 11 students are training with two lecturers and two teaching assistants. Toys are strewn on the floor; the school, called AnnieCannons, offers childcare onsite. Coding is about identifying problems and finding solutions, says Jessica Hubley, one of the founders of AnnieCannons, a nonprofit that teaches coding to survivors of human trafficking and gender-based violence, and that is something these students have had a lot of experience doing. A photographer and an artist weave together their stories…
---


RESOURCES
A guide for survivors of sex trafficking during COVID-19
Date: 27 March 2020
Source: Sanctuary for Families
The purpose of this is to empower survivors and service providers with psychoeducation on how COVID-19 might be particularly triggering for survivors of human trafficking. It is written for survivors of sex trafficking who are no longer being trafficked. This guide was written by a survivor of sex and labour trafficking and a licensed mental health clinician.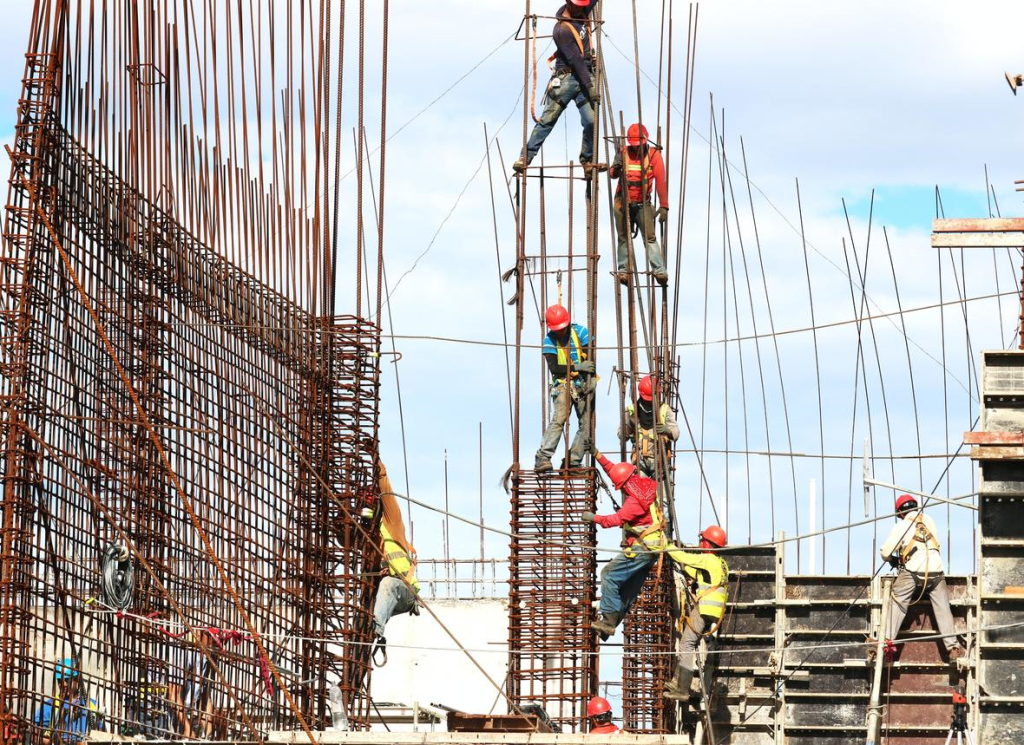 COVID-19: Guidance for employers and business to enhance migrant worker protection during the current health crisis
Date: 7 April 2020
Source: IRIS
Employers and business play a vital role in protecting migrant workers and their communities during the COVID-19 pandemic. Many provide essential care, services and goods and, in doing so, rely heavily on their migrant workforce. This resource is designed to help employers more effectively respond to the impact of COVID-19 and to enhance protections for migrant workers in their operations and supply chains.
Access the article here.
Access the employers guidance here.


Opinion: The sham of 'rehabilitation' – many child sex trafficking victims are pushed back into abuse
Date: 10 April 2020
Source: The News Minute
Priya was just a child when she was trafficked for sex from her home in West Bengal. After years of abuse, Priya thought her woes would end when she was rescued. But as the assault of the pimps and customers ended, the assault of the system began. All Priya wanted was some support from the government to find herself a home, and start afresh. But that didn't happen. Soon, the organisation that was helping her found out that she had gone back into sex work.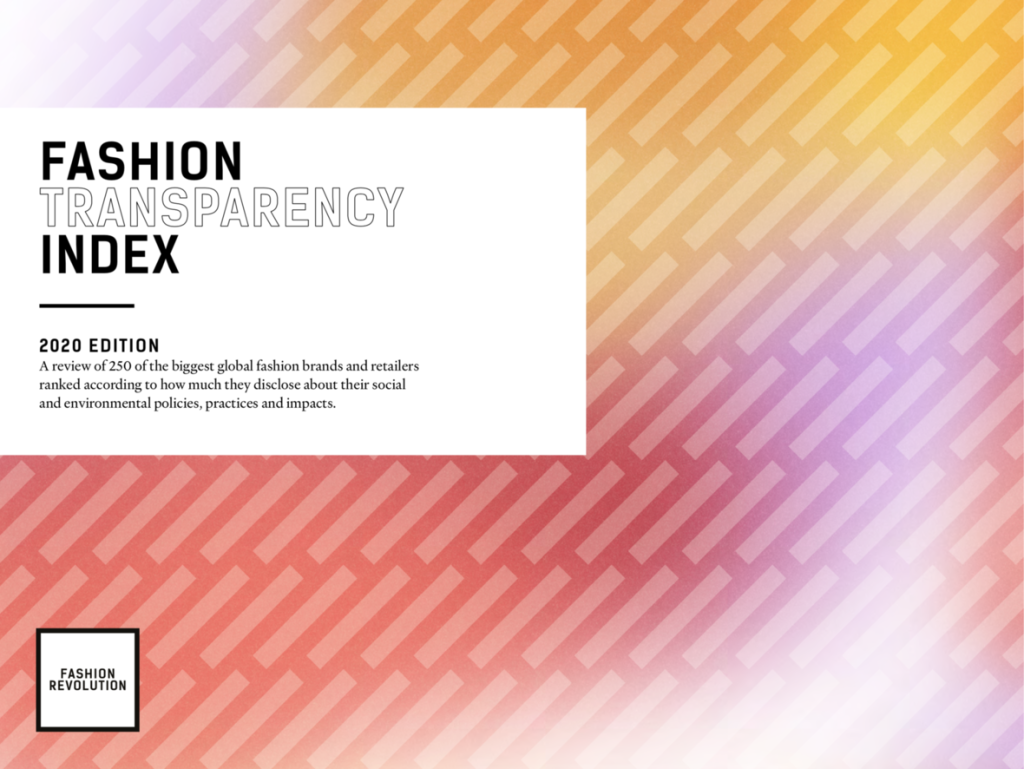 Report: Top fashion brands found making little progress in transparency index
Date: 21 April 2020
Source: Reuters
The annual index by advocacy group Fashion Revolution – now in its fifth year – ranked 250 of the world's biggest brands according to how much information they disclose about their social and environmental policies, practices and outcomes. H&M, C&A, Adidas, Reebok and Esprit topped the index, which was published ahead of the seventh anniversary of the Rana Plaza factory collapse in Bangladesh's capital, Dhaka, which killed about 1,135 garment workers and injured more than 2,000.
Access the article here.
Read the full report here.
Review our #GoBeyondTheLabel series here.


---


STOP ENEWS, PUBLISHED EVERY MONTH, AIMS TO PROVIDE CURRENT NEWS, EVENTS, AND RESOURCES TO THE ANTI-HUMAN TRAFFICKING COMMUNITY IN HONG KONG. IF YOU HAVE ANTI-TRAFFICKING RELATED ACTIVITIES OR RESOURCES YOU WOULD LIKE TO SHARE THROUGH OUR ENEWS NETWORK, SEND YOUR SUGGESTIONS TO NEWS@STOPHK.ORG. INCLUSION OF CONTENT IN NO WAY REFLECTS THE VIEWS OF OUR ORGANISATION. THANK YOU FOR YOUR SUPPORT.
STOP IS AN INITIATIVE OF BRANCHES OF HOPE BASED IN HONG KONG. IT IS NOT ASSOCIATED WITH ANY OTHER ANTI-TRAFFICKING ORGANISATION OF THE SAME OR SIMILAR NAME.