HOME AND AWAY FOOTBALL TOURNAMENT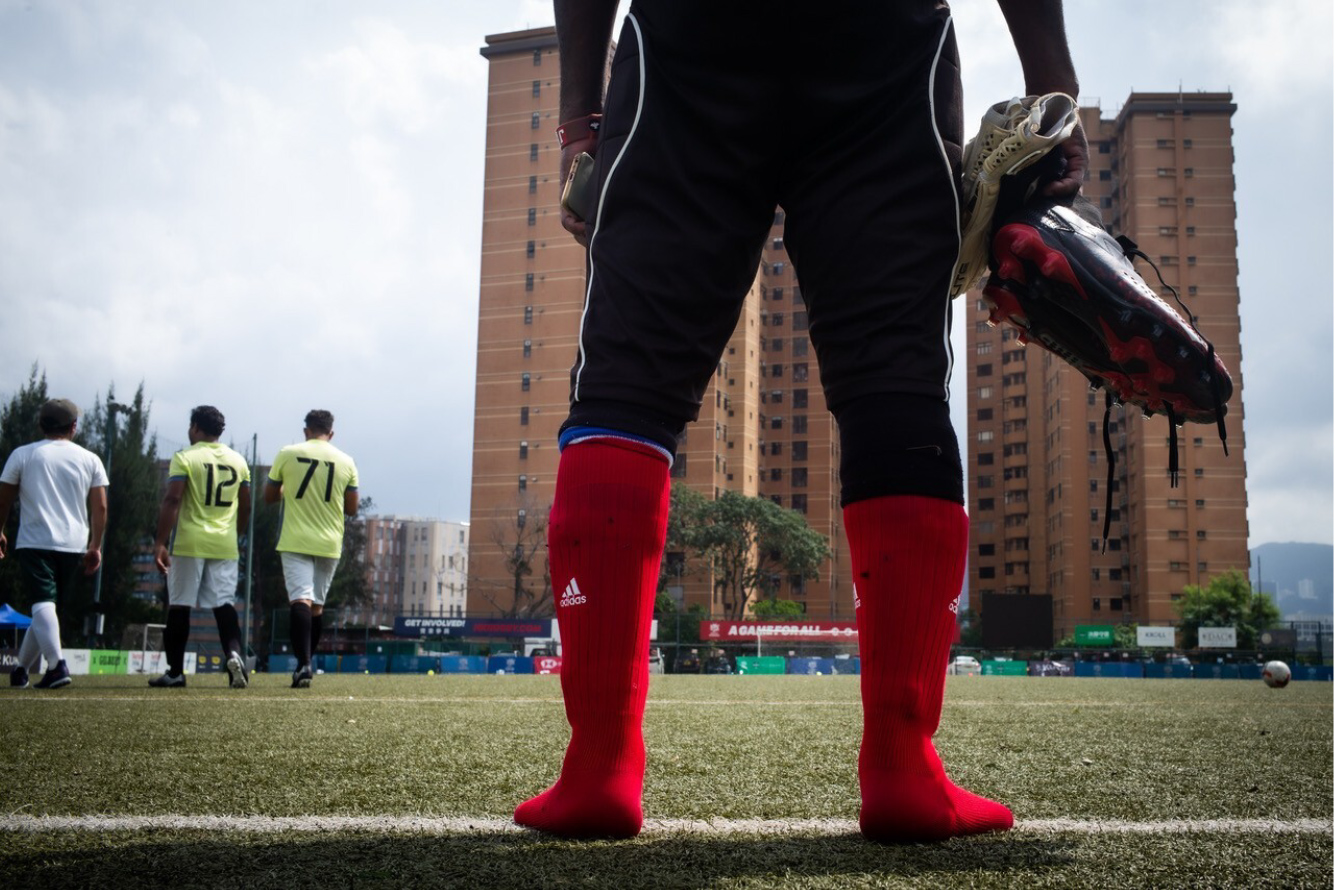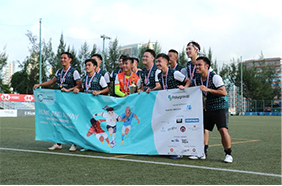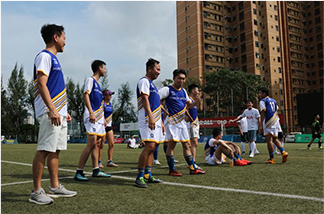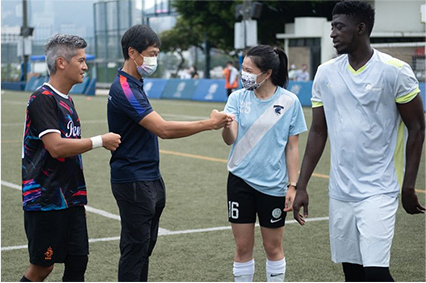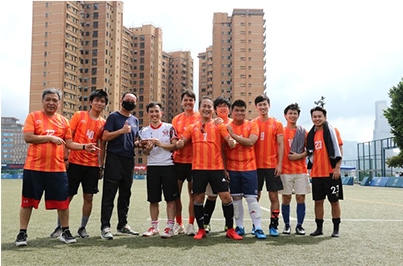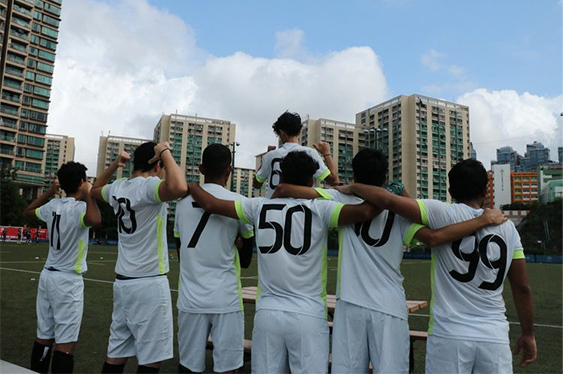 "Home & Away" is a football term that refers to whether a team is playing at 'home' in their own venue, or away in someone else's.
We hope this Tournament will raise awareness and funds for refugees, asylum-seekers and human-trafficking survivors living in Hong Kong. We bring across a message that they are away from home and separated from their families, but also instills hope that our city is one that cares.
We also hope this event will provide a place for the marginalised and vulnerable to enjoy football with different corporations in Hong Kong, and as a result genuine friendships will be formed. Moreover, to facilitate social integration across the city where they feel being cared for and experienced "Home away from Home", and everyone foster the spirit of "Home together".
IMPORTANT NOTES TO PARTICIPANTS
All footballers must be aged 16 years old or above.
layers should be aware of their own physical fitness. For the sake of safety, persons with health problems such as asthma, heart and lung diseases, plantar fasciitis should seek medical advice before entering for the tournament. 
Players taking part in this event are acting solely on his / her own discretion and at his / her own risk. The organizers accept no responsibility, nor liability, for accidents of any kind, resulting in death or injury, nor for any damage or loss of personal property during the event.
o comply with the Hong Kong Government's latest anti-pandemic guidelines, we will put in place a series of strict precautionary measures to safeguard the health and safety of our participants.
All registration fees and other donations are not refundable.
The Organiser ("Branches of Hope") reserves the right to restrict or reject any application.
Dining at Orka Central
PAYMENT METHODS
Cheque – Payable to "BRANCHES OF HOPE LTD". Please mail cheque together with this registration form to "Branches of Hope, 29 Burrows Street, Wan Chai, Hong Kong"
Bank Transfer – Branches of Hope Ltd's HSBC account (499-814499-838).
Enclose the bank slips with this form, email to ⦁ info@branchesofhope.org.hk.
Online Payment – Please make payment online here. Please email info@branchesofhope.org.hk your payment confirmation email together with this form.

All proceeds (minus administrative cost) help raise fund for our work and service towards the most marginalised and vulnerable community in Hong Kong.
The event also aims to raise funds to support the needs of our community members. You can support us by fundraising for the event through our crowdfunding page , or create your own crowd funding page or fill in the donation form (instructions in the donation form).
GAME RULES
The normal rules of football will apply except that there will be no offside.
Shin-pads must be worn at all times.
Maximum number of players on the field will be 6 + 1 Goalkeeper. The minimum number of players is 5.
Each team must be ready to play at the appointed time.
There is no limit on substitutions. It is not necessary to request the referee's permission before making substitutions. Substitutes must enter the game from the half-way line and may not do so until the substituted player has left the field. Substituted players may return to play.
Any player receiving a red card will be suspended for a minimum of one game. Any player receiving 2 yellow cards during the tournament will be suspended for the next match
Points system for all games: Win = 3 points, Draw = 1 points, Lose = 0 point.
All teams in the Group Stage will proceed to the Knock-out Stage. Schedule of play in Knock-out Stage will depend on the Group Stage ranking by points. In the event of a tie in points, it will be decided by goal average. In the event of a tie in goal average, it will be decided by the goal average between the tied teams.
In the event of a tie at Knock-out stage and Finals Stage, the match will proceed straight to sudden-death penalties.

*Group Stage: 12 minutes one way (no half-time).
*Knock-out Stage: 10 minutes each way with no half-time.
*Finals Stage: 10 minutes each way with 2 minutes half-time.
*Note: format subject to change according to total number of teams