Seeds of Growth Charity Dinner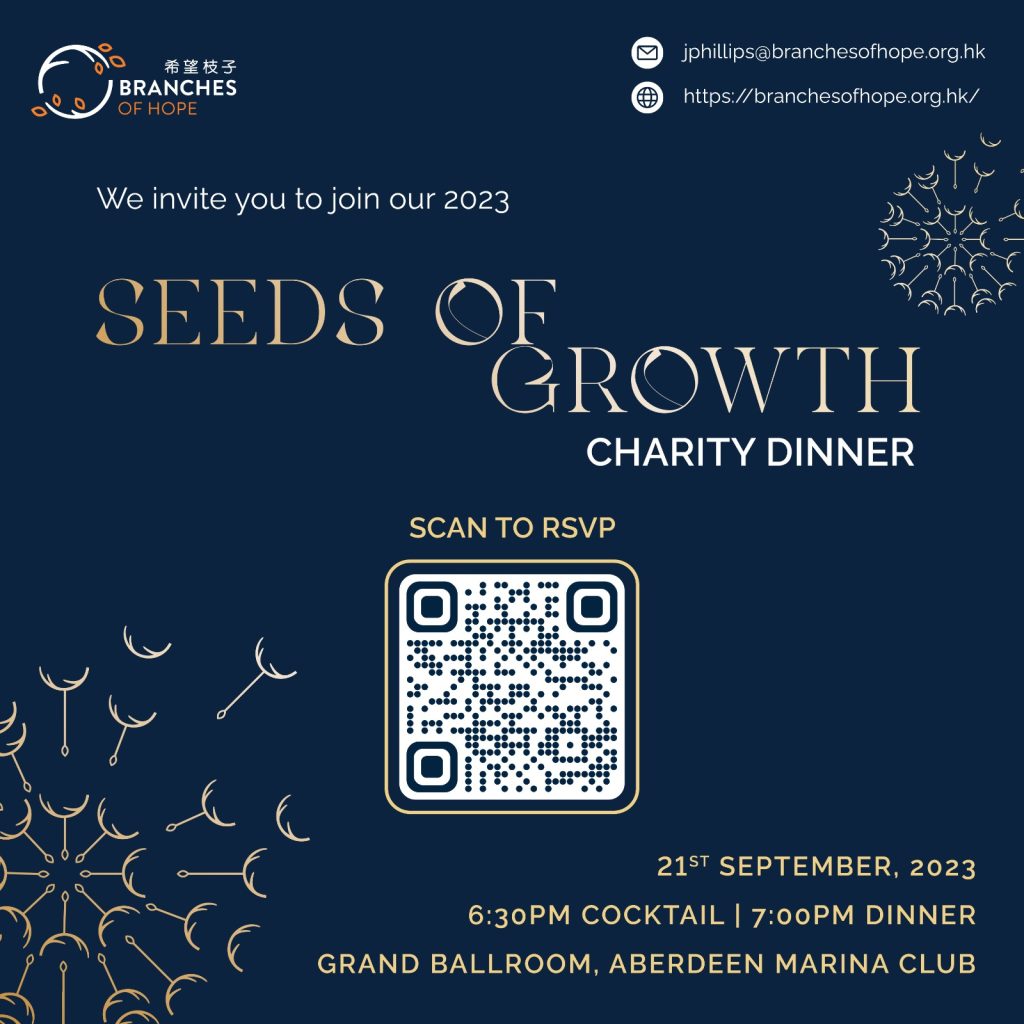 Branches of Hope will be hosting a charity dinner on the 21st of September at the Aberdeen Marina Club and it would be wonderful if you could join us.
The dinner's theme is Seeds of Growth, and the evening will be a celebration of the development of all the refugees, asylum seekers, and survivors of human trafficking supported by Branches of Hope.
Please feel free to email jphillips@branchesofhope.org.hk with any questions or RSVP at this link by Friday 8th September.
Hope to see you there!